Your experience and wisdom make the difference here. 
---

"In this vacuum the pandemic has created, we can make some amazing new connections, so reach out…. In times like these, it is not the one person who crosses the finish line first who wins, but everyone who stays in the game."
– Honorable Mustafa T. Kasubhai, JD '96
U.S. District Court, District of Oregon
---
We value our alumni and the relationships that build the Oregon Law community. To help strengthen those ties and to make new connections, we invite you to join the Oregon Law Network. The Oregon Law Network is an online network of alumni and other professionals whom students may contact for mentorship and legal career insight. 
Your wisdom and your experience can make a difference for the future of the legal field, near and far.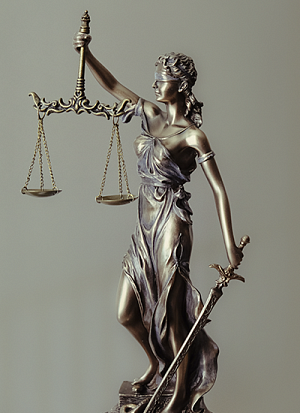 The Oregon Law Network registration form includes a section where you can indicate ways you would like to be involved with Oregon Law, including:
Mentoring students
Participating in informational interviews
Conducting mock interviews
Critiquing a student resume or writing sample
Discussing issues of diversity and inclusiveness
Posting jobs, supervising field placements, internships and job shadowing
Speaking to a newly admitted student about your experience at Oregon Law
Coaching mock trial or moot court
Participating in panels and presentations
After completing the Oregon Law Network registration form, your profile will be visible to current students and Oregon Law alums. You will be identified as a resource for students to reach out to for informational interviews, career guidance, and insights into your field or geographic location, not as a contact for employment purposes.  Students will show their interest in connecting with you via an e-mail.  
See below for instructions to sign up for the Oregon Law Network
(1) if you already have a Symplicity Employer account or
(2) if you do not yet have a Symplicity Employer account.
Please keep in mind that if you are an alum of the University of Oregon School of Law and have a Symplicity account as a student, you must create a separate account as an employer to access the Oregon Law Network as a mentor. The system recognizes only two types of profiles: students and employers. Please create your employer account with an email address other than the one associated with your student account. Your designation in the system as an employer does not mean you are required to seek out and employ Oregon Law students.
---
1. How to Register for the Oregon Law Network if You Already Have an Employer Symplicity Account
Log on to your Symplicity Account here.
Once logged in, you will see an Oregon Law Network tab on the left side of the home page, as well as a shortcut to the Oregon Law Network on the right side.
---
2. How to Register for the Oregon Law Network if You Are Not Registered with Symplicity as an Employer
If you do not have a Symplicity account, go to this link.
You will be asked for an email address and hit "submit".  This will direct you to the registration page for Oregon Law Network.
Once you click submit, if you do not already have a Symplicity account, you will be on the registration page for the Oregon Law Network.
Fill in the contact information and the brief Oregon Law Network registration form, making sure to denote your "Active" status by selecting "Yes." This will register you for the Oregon Law Network that is hosted by Symplicity.
---
If you have any difficulty logging on or need assistance setting up an account, please email lawcareer@uoregon.edu.