Tuition & Costs l Tuition Rates l CRES Scholarships & Awards 
As a first year CRES student, you will usually enroll in five to sixteen credits during fall, winter, and spring terms if you are pursuing the program on a full-time basis. If you are a part-time student, credit enrollment will vary. Summer registration is not required.  
Under general graduate student guidelines, a credit load nine credits is considered full-time and five credits is considered half-time. 
During the fall, winter, and spring terms, university tuition is based on the "plateau" model where students pay a fixed tuition rate for nine to sixteen credits. Above the 16-credit threshold, you pay for extra credits on a per credit basis.  
Along with other eligibility requirements, you must be registered for at least five credits to be eligible for financial aid. 
---
| Tuition & Mandatory Fees | Resident | Non-Resident |
| --- | --- | --- |
| Cost per term (9 – 16 credits)  | $9,081.25 | $11,970.25 |
| Academic Year 2021/22 (fall, winter, and spring combined)  | $27,243.75 | $35,910.75 |
 Tuition and mandatory fees are revised and approved each summer before the academic year. Tuition and fees usually increase from 0 to 10% each year. Tuition and mandatory fee charts are available here. 
Programs within the Law School are excluded from the faculty/staff tuition rates.  
Information on related costs of attendance can be found here: (http://financialaid.uoregon.edu/cost_of_attendance_graduate). 
---
CRES Admissions Scholarships
We offer CRES Admissions Scholarships to all applicants who apply by the priority application deadline. If accepted, you will receive a scholarship offer in your letter of acceptance. These scholarships are only awarded to first year students and are not need-based, and are tuition and fee remission only scholarships. 
Dean's Double Duck Award  
If you earned a bachelor's degree from the UO, with a cumulative GPA of 3.30, you are eligible to be considered for the Dean's Double Duck Scholarship Award.  You must apply to the CRES Program by the priority application deadline to be considered for this award.
Jubitz Peacemaker Fund for Professional Development Awards 
As a CRES student you'll have the opportunity to apply for Jubitz awards to support your internships, final project, and professional development. Students are eligible for up to $500 per academic year for approved expenses.  
Kerry Adam Lewiecki Award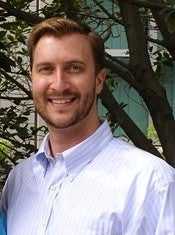 The Kerry Adam Lewiecki Award is given annually to a JD, CRES, or JD/CRES student, who has completed one or more years of study in either or both programs and who has:  
An interest in conflict resolution, as demonstrated through personal, professional, and political activities, particularly those that advance the well-being of underrepresented individuals; and  
A desire to further the goals and values of compassion and reconciliation, as demonstrated through personal, professional, and political activities. 
The Lewiecki Award is given in memory of Kerry Adam Lewiecki who was a concurrent CRES/JD student (Cohort 3) who passed away in 2010. We honor Kerry's memory by supporting students whose passion and interest continue his work. Help us continue to support Kerry's impact by giving to the Lewiecki Fund.