Oregon Law is proud to welcome the following visiting faculty to our school. 
---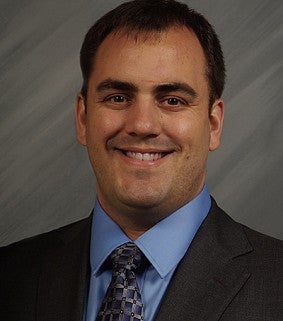 Ryan Gauthier
Ryan Gauthier is a Visiting Associate Professor at the University of Oregon. He has a JD from Harvard Law School, and a PhD from Erasmus University Rotterdam. In between his JD and his PhD, he worked at a Canadian national law firm, working mostly in labour and employment. His PhD research was on the accountability of the International Olympic Committee for human rights abuses, and his research is in sports law more generally.
Gauthier will teach: Torts, and Sports & Human Rights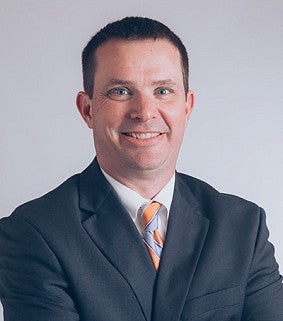 Andrew Jurs
Andrew W. Jurs is a Visiting Professor at the University of Oregon School of Law. He is the Clemens J. Smith Faculty Research Scholar and a Professor of Law at Drake University Law School in Des Moines, Iowa. He teaches Expert Evidence, Evidence, Criminal Procedure – Investigation, Criminal Procedure – Adjudication, and Criminal Law. In 2020, he received the Stevens Faculty Scholar of the Year award at Drake and has twice been named the Forrest Outstanding Professor of the Year by the graduating class, in 2018 and 2014. His research agenda investigates the management and evaluation of expert evidence in the judicial system using an empirical approach, and he is the author of a textbook in the field, Expert Evidence. Prior to entering academia, he was an Assistant Attorney General at the Colorado Attorney General's Office and a Deputy District Attorney in the Denver area. Jurs was elected as a member of the American Law Institute in December 2020. He holds a JD from University of California, Berkeley, School of Law.
Jurs will teach: Evidence, Criminal Investigation, Criminal Adjudication, and Expert Evidence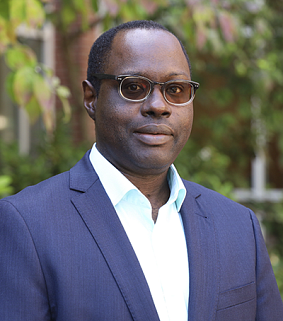 Tade Oyewunmi
Tade Oyewunmi (he/him/his) is a Visiting Assistant Professor of Law. His teaching and research interests are in the areas of energy law and policy, natural resources law, international investment law, decarbonization and sustainable business law. He has taught and led various research projects at Vermont Law School's Institute for Energy and the Environment, Tulane University School of Law, New Orleans, and the University of Eastern Finland (UEF) Law School, Finland. He was also a Visiting Scholar at the University of Houston Law Center, Houston, Texas. Oyewunmi's works are featured in books, book chapters, and published articles in journals such as the Pace Environmental Law Review, Houston Journal of International Law, LSU Journal of Energy Law and Resources, the Journal of World Energy Law & Business, etc. Oyewunmi holds an LLD from the UEF Law School, Finland (2017), LLM from the University of Aberdeen, UK (2011), and an LLB from the University of Ibadan, Nigeria (2004).
Oyewunmi will teach: Sustainable Business, Energy and International Transactions, Air Pollution and Environment, and LLM International Transactions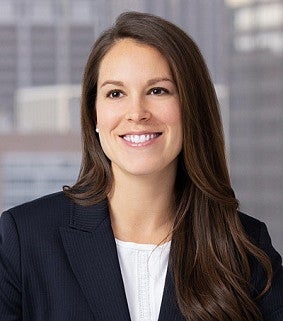 Katrina Robinson
Katrina Robinson (she/her) earned her JD from the University of Virginia School of Law. Since graduation, Katrina has practiced in a variety of contexts. She began her career as a litigation associate at Orrick, Herrington & Sutcliffe in San Francisco. Katrina then clerked for the Honorable Manish Shah in the Northern District of Illinois and the Honorable Joel Flaum at the Seventh Circuit. Most recently, she represented clients in civil antitrust litigation and complex commercial disputes at Latham & Watkins in Chicago.
Robinson will teach: LRW I, and LRW II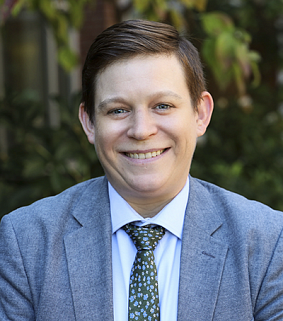 Emily Wright
Emily R. Wright (she/her, they/them) graduated at the top of their class at Mercer Law. Following graduation, they represented top-tier business clients and mentored summer associates at a large firm in Atlanta, Georgia. Eager to spend more time working with law students, Emily returned to the Macon area to work as a law clerk in the US District Court of Georgia. While working in this role, they founded their own successful bar exam tutoring company. In fall of 2020, while practicing at a personal injury firm in Macon, Georgia, Emily began teaching in Mercer's Advanced Legal Writing Certificate Program and was later recruited to teach a section of Mercer's formal bar preparation course. Emily also recently served a three-year term on the Board of Directors of the Stonewall Bar Association of Georgia.
Wright will teach: LRW I, and LRW II