About the Award
The Frohnmayer Award for Public Service, given annually in Portland since 2002 by the Law School Alumni Association, was named in honor of the family of University of Oregon President Emeritus and Law Professor Dave Frohnmayer. The award recognizes a graduate, faculty member, or friend of Oregon Law whose public service brings honor to the school.
The 19th Annual Frohnmayer Award
Now accepting nominations!
On Friday, April 8, 2022, we welcomed members of the Oregon Law community to celebrate the 18th Annual Frohnmayer Award recipient.

​​​​​

Contact lawalum@uoregon.edu for more information about sponsorship opportunities for the 2023 Frohnmayer Award for Public Service Reception.
---
 The Honorable John V. Acosta
The 18th Annual Frohnmayer Award honors Judge John V. Acosta, Class of 1982.
Acosta is a magistrate judge for the United States District of Oregon. His commitment to public service has been demonstrated through his work and leadership with the Oregon State Bar to advance the professionalism, equality and efficiency of Oregon's judicial branch of government. He is also dedicated to assisting new lawyers with the transition to practicing law in Oregon. Acosta has been active in the community through service on the boards of several nonprofit social services organizations, participating as a member of legal professional associations, and coaching high school mock trial students, among other volunteer activities. 
"He is truly empathetic, caring, compassionate, and the epitome of a role model. He goes above and beyond in every way. We are all fortunate to be in community with this great man and leader."
"Judge Acosta consistently seeks out students of color, women, and students from disadvantaged or nontraditional backgrounds, mentoring them and encouraging them to be externs in his chambers.  His mentorship is comprehensive; he supports students in whatever ways will benefit their professional growth—whether in their analysis, writing, or personal interactions.  He invests and believes in students on an individual basis, allowing him to make a tremendous difference in their entrance to the profession."
"Judge Acosta honors diversity in our communities.  And he has worked to make the legal profession more welcoming for women and diverse lawyers and law students through his volunteer work with specialty bar organizations, the Federal Bar Association, OLIO, and the Oregon State Bar. "
"Judge Acosta has been a mentor to many UO law students, especially students of color. He takes every opportunity to guide students that seek his help."
---
Event Sponsors:
Presenting Sponsors
Miller Nash
Law School Alumni Association 
Stoel Rives LLP

​​​​​​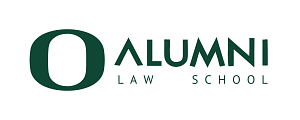 ---
Public Service Advocate
Barran Liebman LLP
Jackson Lewis
Schwabe Williamson & Wyatt
---



---
Public Service Supporter
Dunn Carney LLP
Lane Powell
---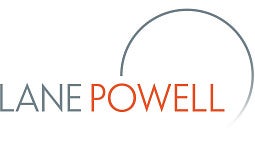 ---
Past Honorees
| Year | Honoree |
| --- | --- |
| 2019 | Jeffrey Beaver '85 |
| 2018 | David F. Bartz, Jr. '82 |
| 2017 | Judge Nan Waller '79 |
| 2016 | Senator Ron Wyden '74 |
| 2014 | Honorable David Schuman '84 |
| 2013 | Hon. Martha Walters '77 and John VanLandingham '77  |
| 2012 | Michael Schrunk '67  |
| 2011 | Duncan Campbell '73  |
| 2010 | Ellen Rosenblum '75 and Richard Meeker '74  |
| 2009 | Barbara Aldave  |
| 2008 | Edwin Peterson '57 |
| 2007 | Hans Linde |
| 2006 | Clifford Freeman '76  |
| 2005 | Lawrence "Lare" Aschenbrenner '57  |
| 2004 | Alfred "Ted" Goodwin '51  |
| 2003 | Hardy Myers '64  |
| 2002 | Dave Frohnmayer  |