---
The Nonprofit Clinic is an interdisciplinary clinic that brings students within the School of Law, the School of Planning, Public Policy, and Management, the Lundquist College of Business and the Conflict and Dispute Resolution Program together at the law school to serve the Oregon nonprofit community. Students conduct a governance assessment of several nonprofit organizations, draft an assessment report, and present their findings and recommendations to their organizational clients. Students work in highly supported interdisciplinary teams and have an opportunity to conduct interviews, review documents, hone their writing, plan and facilitate meetings and learn about organizational functioning and dynamics.
To date the Clinic has served organizations working in the following areas:
Art, Culture & Humanities
Civil Rights & Advocacy
Environmental Amelioration & Advocacy
Human Services
Domestic Violence Services
Healthcare & Counseling
Housing and Shelter
Recreation & Sports
Youth Development
Community Based Dispute Resolution Services
Adoption Services
International Support & Partnership
By addressing the real-world needs of participating nonprofit organizations the students' work reaches the entire Oregon community that depends on nonprofits for a broad array of critical services and cultural enhancements. Oregonians place extremely high reliance on nonprofits for many essential services traditionally in local government's purview. While providing this valuable service to participating nonprofits and the broader community, the students reap significant professional benefit. They are the next generation of nonprofit leaders and volunteers.
Frequently asked questions about the clinic:
For more information about the program contact:
---
Client Narratives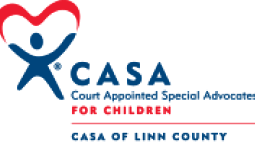 "The U of O Nonprofit Clinic's free board assessment was extremely valuable.  The graduate students were genuinely invested in learning about our non-profit. They ultimately provided an assessment that demonstrated that they had dug down deep into some of the difficult issues we presented and provided a meaningful, impactful analysis of our Board's functioning, as well as some suggested solutions and guidance.  Beyond the exceptional assessment they provided, the process served the bigger organizational purpose I hoped it would when I engaged their services:  it truly changed the trajectory of our organization and helped move us forward as a positive, unified and collaborative Board/ED/staff team focused on our mission. Our Board and I look back on that time as such a positive turning point in our organization."
Julie Gilman
Executive Director
CASA of Linn County
2018 Clinic Client

"The assessment by the UO Nonprofit Clinic came at a pivotal time for Eugene Opera. In the prior year, the company had experienced a significant amount of tumult after surviving a financial crisis, making a leadership transition, and moving to professional rather than volunteer management. Utilizing the Clinic as a neutral, outside, and expert voice was incredibly useful in moving through this period of time. While it remains no small financial challenge to maintain a professional opera company in a city as small as Eugene, the work of the Nonprofit Clinic was pivotal during this major point of transition for the company. Applying best practices with regards to governance has helped position Eugene Opera for the brightest possible future going forward."
Erika Rauer
Executive Director
Eugene Opera
2018 Clinic Client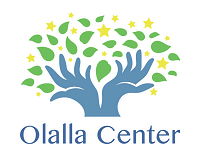 ​​​​​​
---

"I have had the privilege of participating in the Nonprofit Clinic with two nonprofit boards of which I am a member.  Both experiences had a better-than-expected impact on the nonprofits, whose commitment to the process resulted in far stronger boards and organizations than before the Nonprofit Clinic process.
With the results of the Nonprofit Clinic analysis, we knew what we were doing well and what we needed to change.  The process helped normalize our current challenges, given the stage we were at, and took some of the fear out of moving forward and growing.
Most valuable in the Clinic process were the conversations with the students following the surveys and information-gathering sessions. The resulting reports were like a blueprint we could follow to strengthen the board and the organization.
Neither of the nonprofits who participated in the Nonprofit Clinic would have been able to afford this service."
Nancy Nash
Board Member, Olalla Center
2019 Clinic Client
Board Member, Neighbors for Kids
2014 Clinic Client

"Participating in the nonprofit clinic gave us some specific and actionable goals to focus on to improve governance in our organization. But what has been more impactful than the specific goals has been the way that focusing on these tasks and projects has improved board member engagement. Our board is now taking a more active and productive role in the success of our mission than they ever have before. With board support, we are now undertaking a self-assessment to determine how we can be more focused and efficient in our efforts. In that way we can understand the most direct and effective ways to improve the lives of youth in our community through outdoor mentoring."
Matt Bradley
Executive Director
Whole Earth Nature School
2017 Clinic Client

"The University Oregon Nonprofit Clinic showed up in a timely way for Health Care for All Oregon. The students came into a situation of a changing organization that had core structural and interpersonal Board challenges. Each student brought perspectives from their specialty (legal, conflict resolution, and nonprofit management) to deliver the evaluation needed. Health Care for All Oregon had never undertaken a Board analysis. This work has helped the Board look at and prioritize its Board work for the better to do the education and advocacy efforts needed to advance its mission. A better focus and clarity internally has allowed the organization to better analyze how it may support the work of its Chapters and carry on its community engagement work."
Tom Sincic
Board President
Health Care for All Oregon
2019 Clinic Client