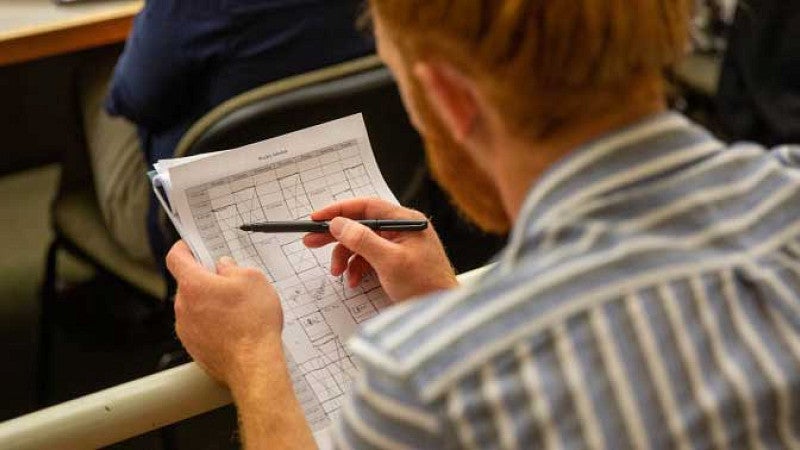 Curious about a day in the life of a law student? Look no further. Check out the typical day of an Oregon Law student.
---
JJ Juilfs, JD '21
Hometown: Eugene, Oregon
Concentration/Interest Area: Business Law (Mergers and Acquisitions)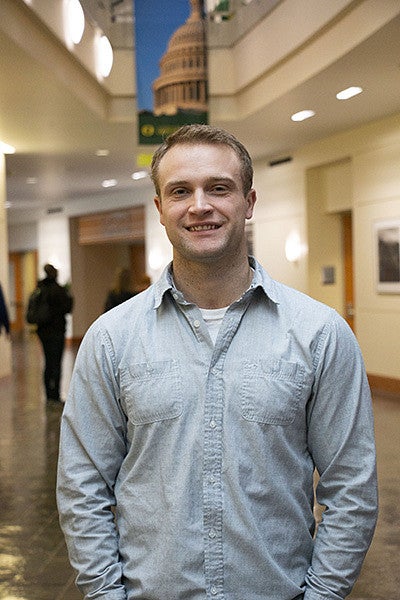 Juilfs is an avid Oregon Duck sports fan. He's been going to U of O sports events for as long as he can remember. As a kid, he was inspired to participate in sports by watching U of O athletes compete.
"In the evenings when the U of O track was empty my dad and I would practice there on our own. That's where I developed a passion for track and field. Years later when I went on to compete in big meets there, I would think back to those evenings on the track and realize how special they were."
Because of his experience, Juilfs loves to give back to the track and community in Eugene. He's been a part of building a pole vault club for people passionate about the sport. He has also coached at a few local high schools.
"Eugene is a special place for sports fans and those interested in the law as it relates to sports."
| Time | What I'm Doing |
| --- | --- |
| 7:30 a.m. | Wake up |
| 8:30–10:20 a.m. | Civil Procedure Class |
| 10:30 a.m.–Noon | Read cases for Thursday class |
| Noon–1:00 p.m. | Lunch |
| 1:00–1:50 p.m. | Do practice problems |
| 2:00–3:50 p.m. | Torts Class |
| 4:00–5:50 p.m. | Continue reading for Thursday Class |
| 6:00–7:00 p.m. | Gym, weight lifting or basketball |
| 7:00–7:50 p.m. | Dinner (I've been really into pad ke mow recently) |
| 8:00–10:00 p.m. | Watch Netflix and review the material we covered during the day's classes |
| 10:30 p.m. | Sleep |
---
Casey Daggett, JD '19
Hometown: Hershey, Pennsylvania
Concentration/Interest Area: International Business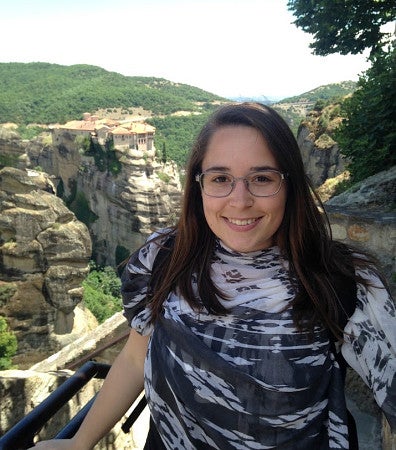 Daggett is a huge fan of film and spends her weekend study breaks more often than not include going to see a movie.
"Eugene has tons of cool, artsy little movie theatres, including one that used to be a church and has a huge, beautiful vaulted ceiling, and they always offer great student discounts."
Because she played lacrosse most of her life, Daggett always takes the time to work out and take care of her mental and physical health.
| Time | What I'm Doing |
| --- | --- |
| 7:30 a.m. | Wake up and have a cup of tea, read my email and reply to anything urgent |
| 7:45–8:30 a.m. | Work out and get the day started by feeling energetic |
| 8:30–10:00 a.m. | Work on law review assignments such as contracting new articles, editing accepted articles or verifying footnotes and sources |
| 10:00 a.m.–Noon | Reviewing reading and work for upcoming and afternoon classes |
| Noon–2:00 p.m. | Meeting at the law school for various student groups such as Student Bar Association or Dean's Student Advisory Committee |
| 2:00–3:15 p.m. | Secured Transactions class |
| 3:15–4:00 p.m. | Coffee break! I go and grab a matcha latte from a campus coffee shop |
| 4:00–5:15 p.m. | Accounting for Lawyers class |
| 5:15–6:00 p.m. | Send out any remaining emails from home regarding student groups |
| 6:00–7:00 p.m. | Make dinner and watch a new episode of the Great British Bakeoff |
| 7:00–9:00 p.m. | Read ahead for class or a get a head start on outlining |
| 9:00–10:00 p.m. | Relax for the evening by playing a video game or reading a book |
| 10:00 p.m. | Off to bed! |
---
Reece Petrik, JD '21
Hometown: Buhler, Kansas
Concentration/Interest Area: Tax/Business Law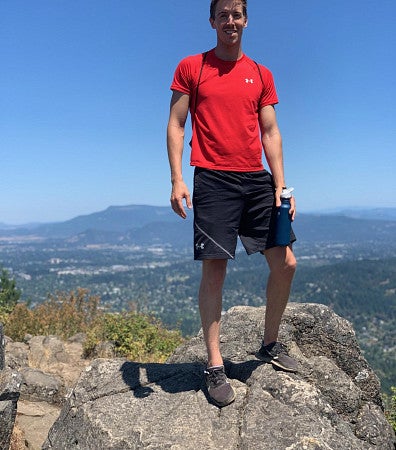 Reece enjoys reading science fiction, fantasy, and literary classics. He tries to stay active through hiking, biking, running, lifting, and occasionally yoga.
Reece is passionate about public service and is involved with OUTLaws, the Oregon Law Review, and works as a legal research and writing tutor.
| Time | What I'm Doing |
| --- | --- |
| 5:00 a.m. | Wake up, workout, shower |
| 6:30 a.m. | Pack the day's lunch, have breakfast, and read for class |
| 7:30 a.m. | Commute to campus |
| 8:00 a.m. | Catch up with students before class |
| 8:30 a.m. | Class lecture |
| 9:45 a.m. | 15-minute break – review materials for the next class |
| 10:00 a.m. | Class lecture |
| Noon | Lunch (there's usually a panel or presentation to attend) |
| 1:00–5:00 p.m. | Read for upcoming classes, attend organizational meetings, answer e-mails |
| 5:00 p.m. | Commute home from campus |
| 5:30 p.m. | Continue reading, eat dinner |
| 6:30 p.m. | Depending on the workload, either keep doing homework or take time to meet up with friends/relax |
| 9:00 p.m. | Sleep |