The Galen Endowment for the Advancement of Legal Writing was established thanks to a substantial gift from alumnus Morris Galen (Oregon Law, '50) and colleagues honoring him. Its purpose is to enhance legal writing education for Oregon Law students.
Galen Endowment funds have enabled us to provide additional writing courses, advance professional writing in clinics, increase the emphasis on writing in doctrinal law courses, support student writing in law journals, and create awards to celebrate outstanding student writing.
---
Galen Scholar in Legal Writing
One of the primary initiatives of the Galen Fund is to support faculty members serving as the Galen Scholar in Legal Writing. Each year, the LRW Program awards a stipend to a faculty member for developing projects for a particular theme. Many of the Galen Scholars' contributions have become valued and permanent fixtures in the legal writing landscape at Oregon Law.
---
Current Galen Scholar
Professor Mindy Wittkop is the 2022-23 Galen Scholar. In her second year in the role, Professor Wittkop will continue to study and apply techniques for advancing professional writing in a clinic setting. Her work links legal writing and clinical learning to help students produce professional work product and communications, with a particular emphasis on the transactional Business Law Clinic. The project enhances partnership and collaboration between law clinics and the Legal Research and Writing Program, with the goal of improving students' transference of their LRW skills to a variety of real-client situations.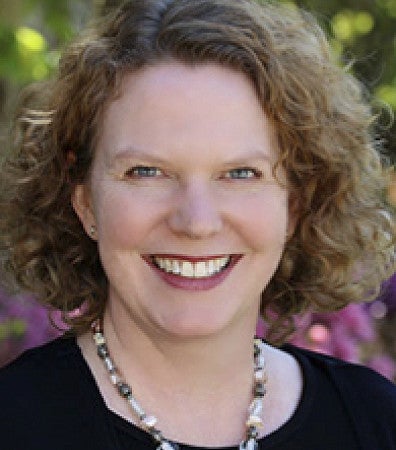 Previous Galen Scholars include:
---
Galen Distinguished Guest in Legal Writing
The Galen Endowment brings distinguished professors and practitioners to Oregon Law each year to work with students, faculty, and other groups on enhancing student writing.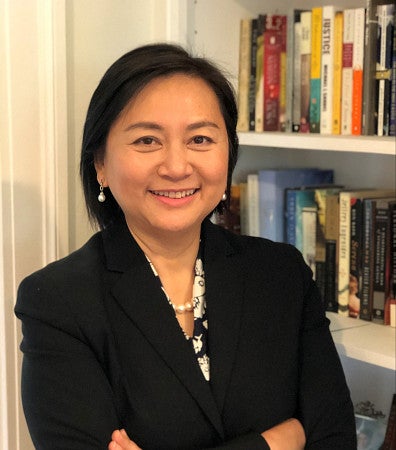 Oregon Law welcomed the Honorable Jacqueline Nguyen of the U.S. Court of Appeals for the Ninth Circuit as its 2022-23 Galen Distinguished Guest in Legal Writing. Judge Nguyen is the first Asian American woman to serve on a federal court of appeals.
After graduating from UCLA School of Law, she worked in civil litigation and as a federal prosecutor in the United States Attorney's Office in Los Angeles. Judge Nguyen is a trailblazer: she was the first Vietnamese American woman to serve as a Los Angeles County Superior Court judge, as a federal district court judge, and as a federal appellate judge.
During her visit to Oregon Law in February 2023, Judge Nguyen met with students, faculty, and administrators to discuss her pathway to the bench, how her life experiences inform her judicial perspective, and the hallmarks of effective advocacy.
Previous Distinguished Guests include:
Nantiya Ruan, 2021-22
Associate Dean Michael Higdon, 2020-21
Judge Jean P. Rosenbluth, 2019-2020
Professor Leslie Culver, 2018-2019
Deputy Solicitor General Anne Egeler, 2017–18
Professor Mary Beth Beazley, 2016–17
Professor Melissa Weresh, 2016–17
---
Student Writing Awards
The Galen Endowment supports two student writing awards that celebrate excellent student writing.
The Excellence in Legal Writing Award is presented to second- and third-year JD students and master's law students each semester.
A faculty committee selects the recipients' papers based on originality and relevance of the topic; cogency, logic, and reasoning in the analysis; and clarity of grammar, organization, citation, and writing style.
The Excellence in Written Advocacy Award recognizes excellent writing produced by first-year Legal Research and Writing students at Oregon Law.
The LRW faculty selects recipients based on the appellate briefs students write in the spring semester of the course; the criteria include analysis, research, persuasiveness, and clear writing.