The Galen Endowment for the Advancement of Legal Writing was established thanks to a substantial gift from alumnus Morris Galen (Oregon Law, '50) and colleagues honoring him. Its purpose is to enhance legal writing education for Oregon Law students.
Galen Endowment funds have enabled us to provide additional writing courses, advance professional writing in clinics, increase the emphasis on writing in doctrinal law courses, support student writing in law journals, and create awards to celebrate outstanding student writing.
---
Galen Scholar in Legal Writing
One of the primary initiatives of the Galen Fund is to support faculty members serving as the Galen Scholar in Legal Writing. Each year, the LRW Program awards a stipend to a faculty member for developing projects for a particular theme. Many of the Galen Scholars' contributions have become valued and permanent fixtures in the legal writing landscape at Oregon Law.
---
Current Galen Scholar
Rebekah Hanley is the 2023-24 Galen Scholar in Legal Writing. Throughout the year, she will be researching the ways generative AI tools are reshaping teaching, learning, and the practice of law.  Professor Hanley will also collaborate with university colleagues to reimagine longstanding policies so that students, faculty members, and university departments engage effectively with AI.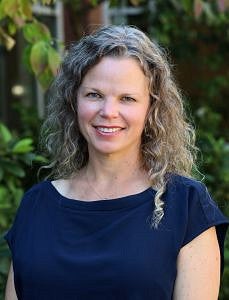 Previous Galen Scholars include:
---
Galen Distinguished Guest in Legal Writing
The Galen Endowment brings distinguished professors and practitioners to Oregon Law each year to work with students, faculty, and other groups on enhancing student writing.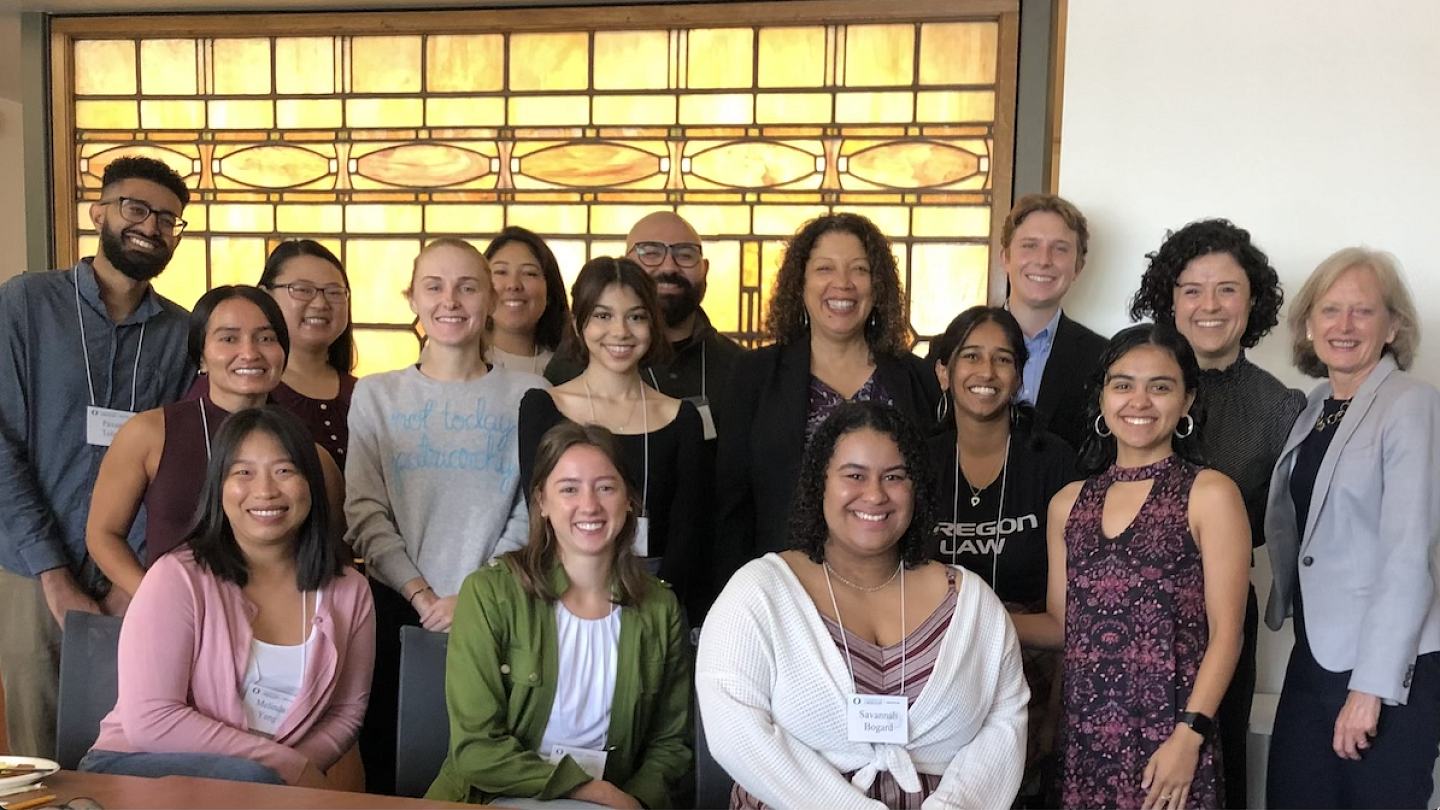 Oregon Law welcomed Dean Olympia Duhart, Legal Communication & Rhetoric Visiting Scholar, in Fall 2023. She is the Associate Dean for Faculty Development and Professor of Law at Nova Southeastern Shepard Broad College of Law. Her visit to Eugene energized Oregon Law students, faculty, and senior administrators. 
Her presentation, "Pedagogical Caring in the Law School Classroom" drew from her scholarship into the science of learning and her innovations in teaching constitutional law and legal writing courses. She met with a large group of students to explore the topic "Creating Supportive Communities in Law School and Beyond." She shared her path from news reporter and high school teacher to award-winning law professor and associate dean and inspired students to use their legal writing skills to advocate for change. 
Dean Duhart's visit was made possible by support from the Association of Legal Writing Directors through a grant for the Legal Communication & Rhetoric Visiting Scholars Grant Program. A portion of her visit was funded by the Galen Endowment for the Advancement of Legal Writing, and she was also named the 2023-24 Galen Distinguished Guest in Legal Writing.
Previous Distinguished Guests include:
Judge Jacqueline Nguyen, 2022-23
Nantiya Ruan, 2021-22
Associate Dean Michael Higdon, 2020-21
Judge Jean P. Rosenbluth, 2019-2020
Professor Leslie Culver, 2018-2019
Deputy Solicitor General Anne Egeler, 2017–18
Professor Mary Beth Beazley, 2016–17
Professor Melissa Weresh, 2016–17
---
Student Writing Awards
The Galen Endowment supports two student writing awards that celebrate excellent student writing.
The Excellence in Legal Writing Award is presented to second- and third-year JD students and master's law students each semester.
A faculty committee selects the recipients' papers based on originality and relevance of the topic; cogency, logic, and reasoning in the analysis; and clarity of grammar, organization, citation, and writing style.
The Excellence in Written Advocacy Award recognizes excellent writing produced by first-year Legal Research and Writing students at Oregon Law.
The LRW faculty selects recipients based on the appellate briefs students write in the spring semester of the course; the criteria include analysis, research, persuasiveness, and clear writing.