The Global Environmental Democracy Project prepares students to be advocates for global change by exploring the principles of public participation, freedom of information, and access to the judicial system and how those principles play out when confronting international environmental problems. 
The Heat is On: Stepping It Up on Climate, Avoiding Congressional Gridlock & Getting It Done Without Delay, A kick-off event for the Road to the White House No-Excuses Tour
Professor Wood's Bedrock Lecture on Atmospheric Recovery Litigation at Oregon State University
Publications
Faculty
GEDP Fellows 2022-2023
Georgia Christopoulos - 2L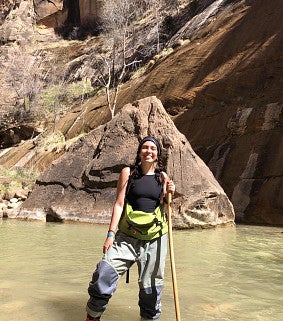 Georgia is a Florida native who grew up in Tampa Bay. As an undergraduate, she attended the University of Florida where she received a B.A. in Sustainability Studies with a minor in International Development & Humanitarian Assistance. Georgia spent most of her time at UF researching Florida's springs and working with Project Drawdown—a nonprofit organization that seeks to help create a healthy and stable climate system.
Before moving to Oregon for law school, Georgia went on a solo road trip through the southwest, visiting over 15 national parks and forests. This summer, she was a research assistant for Professor Mary Wood and a legal intern for the Climate Protection & Restoration Initiative. Outside of school, Georgia loves to hike, swim, and Greek dance. 
Gaby Penvenne - 3L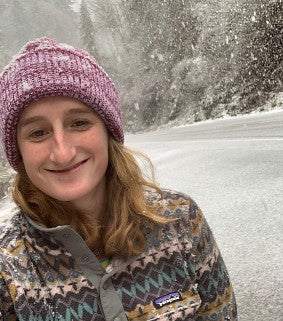 Gaby grew up on the central coast of California swimming, surfing, kayaking and hiking. Exploring open spaces across the western United States and Alaska solidified Gaby's love and appreciation for the environment. While studying as an undergraduate at University of California, Santa Barbara, Gaby became fascinated with the potential of interdisciplinary collaboration to address environmental problems affecting people and the land on which they live. 
During her first and second years at Oregon Law, Gaby worked as a Fellow with the Global Environmental Democracy Project. Gaby has also done work in various capacities with nonprofit environmental law firms including the Environmental Defense Center, Western Environmental Law Center, and Our Children's Trust. She is thrilled to continue her work with the Global Environmental Democracy Project through her final year at Oregon Law. 
Kayla Teeple - 3L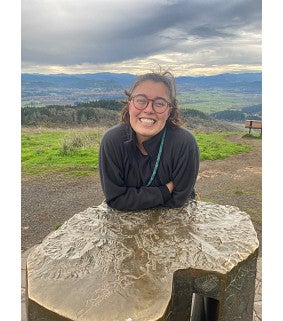 Originally from Sacramento, CA, Kayla has spent the last six years living in Oregon. She graduated from Portland State University—where she majored in Political Science and Psychology—in 2018. Kayla then took a few years off to apply to law school and travel. Through her education and travels, Kayla has been especially compelled by policy questions surrounding the implementation of laws, the legislative process, and how both affect people. 
Since starting at Oregon Law last year, Kayla has worked with several legislators and advocates in California and Colorado. This summer, she interned for a Colorado Senator and worked with a lobbying firm in California. Kayla hopes to use her law degree to start a career in the state legislature before moving from that realm to become an advocate and lobbyist in the environmental sector. Until then, Kayla will be spending free time with her dogs, going on hikes, visiting national parks, caring for her plants, and sewing.