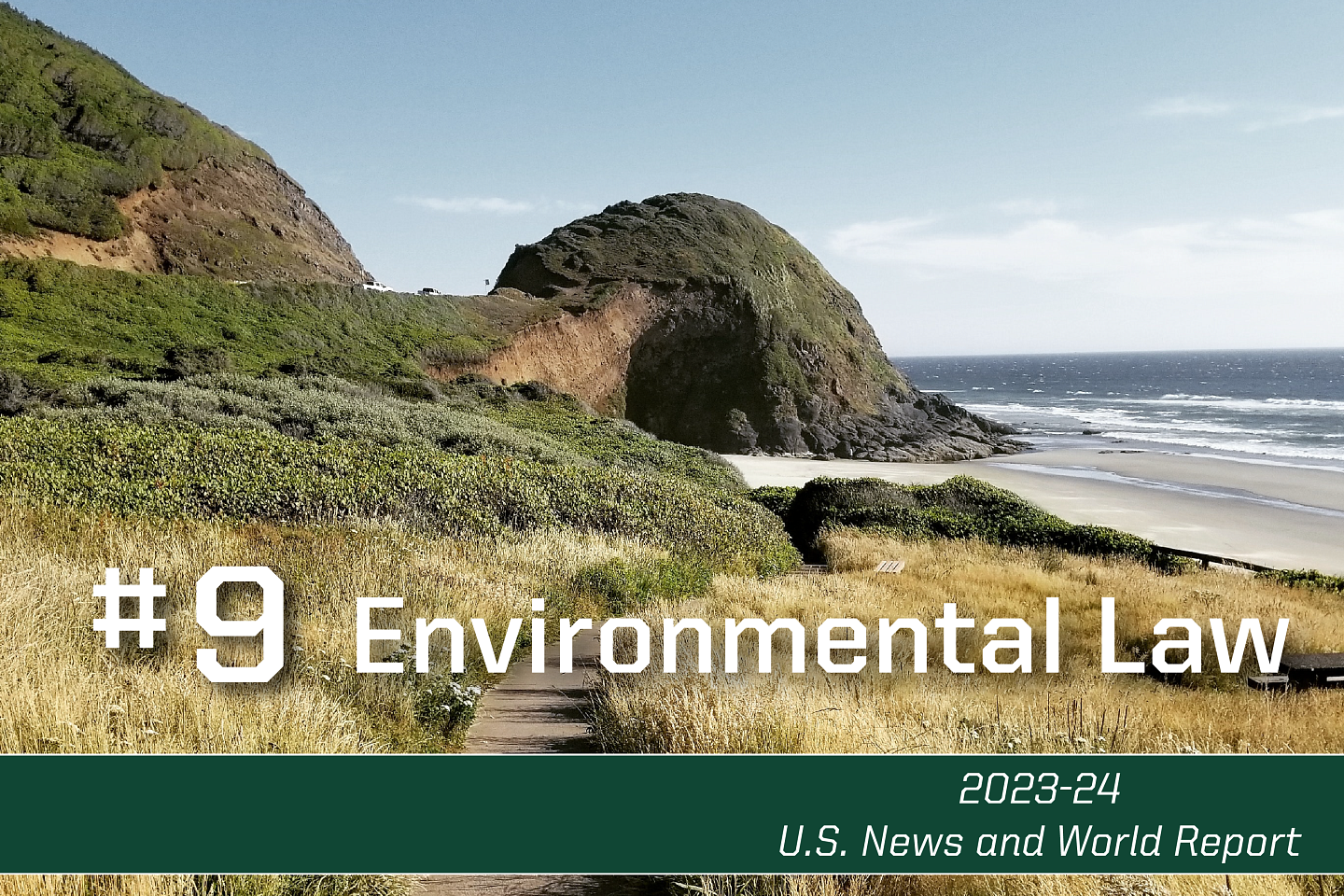 Oregon Law's Environmental and Natural Resources Law (ENR) Center is #9 in the nation according to US News and World Report. 

The new ranking marks the 18th year that ENR has been ranked one of the leading environmental law programs.
---
Building off of this legacy, the Environmental and Natural Resources Law (ENR) Center continues to launch innovative research projects to assist our communities while preparing students for leadership in the rapidly changing world of environmental policy. 
ENR Faculty Director Mary Wood says "We strive to produce cutting-edge and transformative research that will shape the future. Drawing upon our rich legacy in environmental law, we are always looking ahead to the needs of the planet, humanity, and our fellow species. In this new era defined by climate change, we engage our students, alumni, and colleagues to solve the crucial problems of our time."
Oregon Law's ENR Center continues its long tradition of engaging the law to support sustainability on Earth. As leaders and innovators, the distinguished faculty at the Environmental and Natural Resources Law Center are renowned climate change scholars, water law experts, and environmental law pioneers. Through coursework and dynamic interdisciplinary research, the ENR Center is bringing every resource to bear to finding solutions to the major environmental challenges of our day.