Launched in 2005 following the passage of Oregon's Measure 37, a property compensation initiative, the Sustainable Land Use Project addresses legal issues surrounding how we choose to develop, or not to develop, lands within our communities. Fellows evaluate land use laws, theories, and practices to ensure sustainable development.
Recent Publications
Faculty
SLUP Fellows 2022-2023
Savannah Bogard - 1L
Born and raised in San Antonio, TX, Savannah completed her undergraduate degree at Texas A&M University. There, she majored in Environmental Studies with a concentration in Environmental Regulation and Policy and minored in Geography. While studying at Texas A&M, Savannah fostered a passion for learning and educating others about the intersections of environmental and social justice. Working for the school's Department of Geography, Savannah assisted with a project evaluating how systemic discrimination has affected distributions of urban trees. As Savannah kicks off her first year at Oregon Law and as an ENR fellow, she is excited to see what is in store for her. Outside school and her fellowship, Savannah is enjoying exploring Oregon's natural beauty.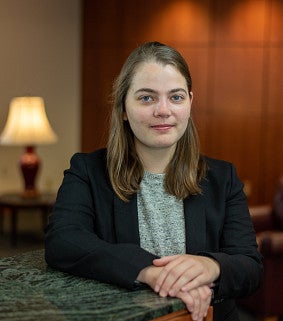 Roses Laughlin - 3L
Roses comes to the University of Oregon School of Law from Philadelphia, PA. She holds a bachelor's degree in Linguistics from the University of Pittsburgh. Before law school, Roses worked several jobs in food security and justice. Since coming to Oregon Law, she has been involved with Land Air Water (LAW) and the Journal of Environmental Law and Litigation (JELL), and she even helped to found a new student organization, Student Advocacy and Action for Environmental Justice (SAAEJ—pronounced "sage"). Over Roses' 1L summer, she interned with Delaware Riverkeepers Network. Last summer, she interned with Vermont Legal Aid's Poverty Law Project where she mostly did housing justice work and where she had the opportunity to conduct research related to urban heat islands. Back on the west coast, Roses is excited for her 3L year to unfold. Outside school, Roses enjoys visits to the Oregon coast and going on long runs.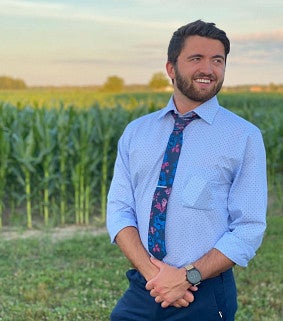 Todd Newmister - 2L
Todd was born and raised in Toledo, OH. He attended the University of Toledo where he majored in Environmental Sciences and minored in Political Science. At the University of Toledo, Todd learned about the complexities of climate change including what causes it. After graduating, he enrolled in the University of Oregon School of Law with hopes of specializing in environmental law. Upon receiving his J.D., Todd plans to do work that allows him to promote sustainable land use and environmental justice. During his 1L summer, Todd traveled back to Ohio to work for Legal Aid of Western Ohio as a summer associate.Outside school, Todd likes to read, hike, and play Dungeons and Dragons with his friends.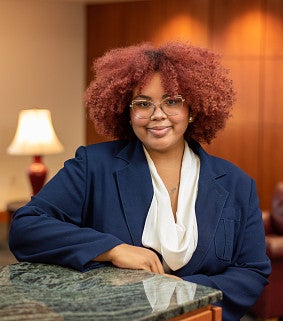 Victoria Whalen - 2L
Victoria was born and raised in Georgia, though most of her family ties are in upstate New York. She holds a double degree in Biology and Urban & Environmental Sustainability with a minor in Law & Ethics. While in New York and before attending law school, she worked under two climate justice organizations, Our Climate and NY Renews. She focused on passing equitable environmental justice laws in New York State. Since coming to Eugene for law school, Victoria has been involved as a 1L ENR Fellow, the new Vice President of the Black Law Student Association, and a member of the latest environmental justice student organization. This past summer, she was a legal intern with Cascadia Wildlands and worked on issues such as old forest and wildlife conservation, fossil-free initiatives, and other justice-focused projects. You might also see her while scrolling through Instagram or TikTok, as she is the Social Media Fellow for Action for the Climate Emergency. In her free time, she likes to watch Korean dramas, play with her new puppy Watson, and enjoy time with friends. 
Related Links