We believe effective leadership is essential for a better world.
The Frohnmayer Leadership Program is grounded in the belief that leadership is learnable. We're invested in those who want to make a difference to the people, situations, and causes they care about, and those who desire to create possibility in the midst of conflict and challenge. 
The program is designed to highlight what we need to know, how we need to be, and what we need to do to be more effective as emerging leaders.  Through workshops, lectures, readings, discussions, and retreats, our curriculum builds skills in emotional intelligence, applied empathy, teamwork and collaboration, and critical consciousness, and other related leadership competencies. 
---
"This program has been phenomenal! The organizers and staff provide large events, such as TedX, and small lunchtime seminars to instill, and perhaps uncover, the leadership capabilities each student has. Besides the delicious lunches, I have also enjoyed being connected to legal mentors in the community, such as meeting Judge Kasubhai."
—Kourtney Brown, JD '21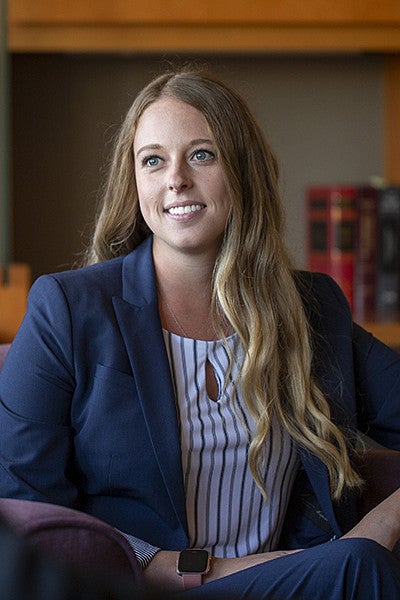 ---
Events and Initiatives
---
Read to Lead

Meet with law school leaders and influential guest speakers to discuss selected texts on applying leadership skills to life. 
Past events have included dinner at the Dean's house with UO President Schill! 
---
Lunchtime Leadership Series
Lunchtime sessions (with food!) where you explore the dynamics of leadership and strategies to overcome the obstacles in our way to becoming efficient and compassionate leaders. 
---
FLP Retreat

The FLP retreats are hands-on, deep dive opportunities for you to engage with peers on important leadership topics such as power dynamics, resilience, and social justice.
---
Dave Frohnmayer
Dave Frohnmayer believed passionately in the power of higher education to transform lives. He spent 15 years as President of the University of Oregon after taking the post in 1994, and prior to that was the Dean and Professor of Law at Oregon's School of Law from 1992 to 1994. A former state representative and three-term Oregon attorney general, he retired in 2009 and continued to serve the UO as president emeritus. Throughout his time at Oregon, President Frohnmayer was an example of leadership to everyone at the University and an esteemed leadership educator.  His personal definition of leadership was leadership through esprit. A shared vision, a team effort, a code of conduct. . . and the search for common ground—these principles helped shape the campus and the foundation of this leadership program.  Unfortunately, President Frohnmayer passed away in 2015 at the age of 74, but he left behind a legacy of leadership at the University that the law school sought to preserve with the Dave Frohnmayer Leadership Program and Fund.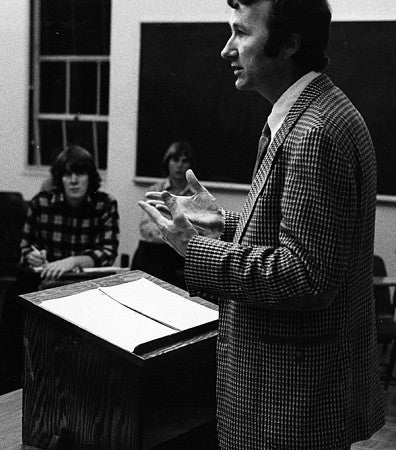 ---
The Dave Frohnmayer Chair in Leadership and Law  
To honor Frohnmayer's legacy as a legal scholar and teacher, a leadership gift from Lorry Lokey helped to create the Dave Frohnmayer Chair in Leadership and Law.  This Chair is the first of its kind—honoring Frohnmayer's legacy and housed in his home, the School of Law.  Its purpose is to provide sustained leadership for initiatives created through the Dave Frohnmayer Leadership Fund and to continue the important work of teaching leadership to Oregon Law students.  The law school is honored to have Dean Marcilynn Burke serving as the first Frohnmayer Chair of Leadership and Law.
---
The Team
Director of the Frohnmayer Leadership Program - Jennifer Espinola, Law Dean of Students
Co-Advisor of the Frohnmayer Leadership Program - Dr. Jen Heusel, Director of Diversity, Inclusion, and Leadership Development
2023-2024 FLP Fellows: Ariyahna Bernard (CRES), Bailey Boatsman (3L), Amber Bozeman (3L), Kelsi Campbell (3L), Phillip Ebbers (3L), Charlie Gearing (1L), Grace Hanna (2L), Sarah Takesian (3L), Megan White (1L)