2023 Application open through November 5, 2022:
2023 Polices and Process
2023 LRAP Application
2023 Renewal Application for Prior LRAP Recipients
Email the Public Law and Policy Program or call at 541-346-3986 with questions.
---
Current LRAP Recipients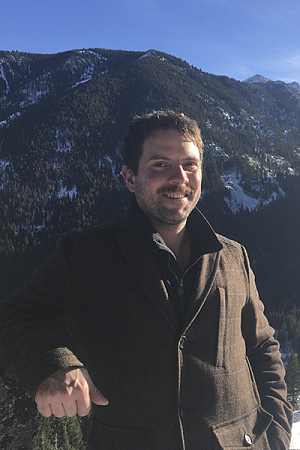 Alexis Biddle 
2nd year recipient
While earning his undergraduate degrees in philosophy and geography at Kent State University, Alexis became interested in a career related to mitigating climate change. When he came to law school, he became increasingly focused on how climate change is related to urban development. He has worked at city planning departments, the director's office of ODOT, and transit agencies. He now works as a land use and transportation advocate at 1000 Friends of Oregon. As the Great Communities Program Director, Alexis works with communities throughout the state to protect farmland, fight housing segregation, and build more sustainable communities.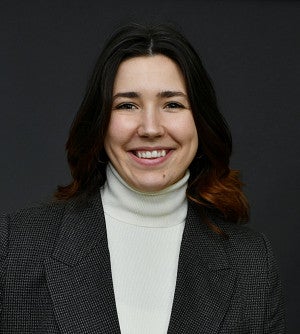 Jenna Cotter 
1st year recipient
Prior to law school, Jenna worked in immigration services for St. Jude Children's Research Hospital in Memphis, TN. This opportunity sparked an interest in both nonprofit service and immigration law. In law school, Jenna spent a summer in Chicago working on nonprofit immigration services at a legal aid center where she developed an interest in asylum work. Now, Jenna is a Detained Staff Attorney at Advocates for Immigrant Rights in Memphis and focuses her practice on removal defense and helping clients get released from immigration detention.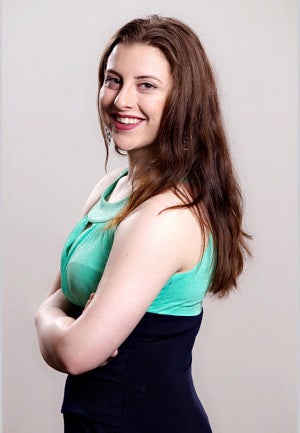 Kate Dixon
1st year recipient
Kate Dixon grew up in Southern Oregon and received her bachelor's degree in criminal justice from Lindenwood University in Missouri. She graduated from the University of Oregon School of Law in 2020 and works as a judicial law clerk for the Honorable Clara L. Rigmaiden at the Lane County Circuit Court. During law school, Kate worked for the Lane County and Multnomah County District Attorney's offices, the office of the Lane County Counsel, and as an extern for the U.S. District Court of Oregon. Kate sees herself continuing to work to better her community as a member of the court and plans to work at an Oregon district attorney's office in the future.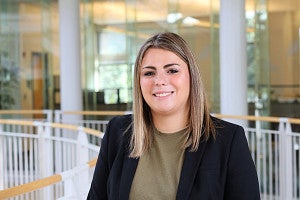 Meryl Fisher
1st year recipient
Meryl received a Bachelor of Arts in Journalism and Mass Communications from Arizona State University before moving to Oregon to pursue a JD and MBA. During law school, Meryl interned with a sports property, a boutique sports law firm, and a sports agency that represents college coaches. After graduating, she began working for the United States Olympic and Paralympic Committee's Athlete Advisory Council. In her role, she is an advocate on the behalf of athletes to ensure their voices are heard and to drive positive change. She is passionate about protecting athletes' rights within the Olympic and Paralympic Movement 
Shala Helm
2nd year recipient
Shala works as a juvenile attorney with Southern Oregon Public Defender in her hometown of Medford, Oregon. After interning at the Public Defender's office both her 1L and 2L summer, Shala knew this was where she belonged. As a public defender, Shala gives back to her community by providing legal services to those going through some of the most trying times in their lives. Shala represents juveniles in misdemeanor delinquency proceedings and represents families in dependency cases. The LRAP award enables Shala to better focus and enjoy her career.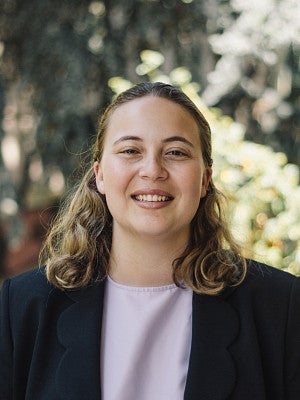 Lindsey Hutchinson
1st year recipient
Lindsey received a BA in Government from Smith College. After college, Lindsey worked for three environmental nonprofits in California. During law school, Lindsey was an ENR Center Fellow, PIELC Co-Director, LAW Co-Director, and a member of JLSA and OUTLaws. She also interned with the Environmental Law Foundation and Advocates for the West. Lindsey now works for Utah Rivers Council's Water Policy Associate where she advocates for sustainable policies to protect Utah's rivers.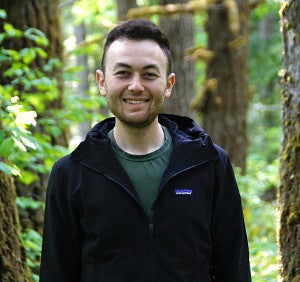 Noah Mikell
1st year recipient
Noah spent much of his time in law school exploring the world of public interest litigation, working with different environmental law organizations and externing for the U.S. District Court in Portland. Noah's first goal as a lawyer was to gain trial experience in the public interest sector. Now working as a Deputy Prosecuting Attorney for Island County, Washington, he prosecutes misdemeanor crime and assists with lower-level felony cases. Unsurprisingly, Noah has taken special interest in tackling Fish & Wildlife crimes. His work also includes prosecuting domestic violence and supporting survivors in the process.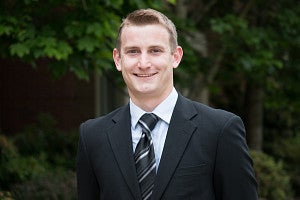 Zachary Newman
3rd year recipient
Zach Newman has reached his goal of working as a public defender and now handles misdemeanor and low-level felony cases in his work at Southern Oregon Public Defender in Medford, Oregon. In this position, Zach assists members of his local community through some of the most difficult times of their lives. The LRAP program has allowed Zach to pursue his goal of being a public defender and continue to fight for the underdog with some relief from the stress imposed by student loans.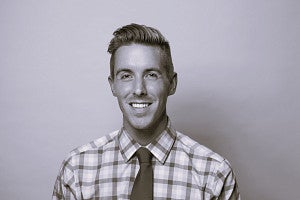 Reece Petrick
1st year recipient
After the Great Recession directly impacted his family, Reece completed his English degree at the University of Kansas while working for the State's trial courts. Next, he worked for the Kansas Department of Revenue, where he dovetailed his interests in public service and corporate accountability. At law school, Reece specialized in taxation and bankruptcy while externing for the federal courts. He now clerks at the U.S. Bankruptcy Court, where his commitment to public service stays strong. Reece hopes to continue aiding others in financial crisis and advocating for social justice reforms in the legal community.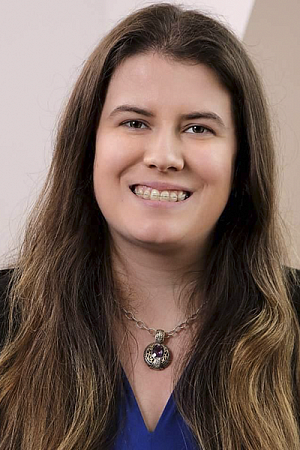 Catherine Roner-Reiter
2nd year recipient
Catharine works as an attorney for the State of Washington currently as a Claims Officer for the Washington State Division of Child Support (DCS). This agency serves children and families throughout Washington with their child support needs. At DCS, Catharine focuses on a wide range of child support cases involved in the administrative hearing process. While earning her concurrent JD and MS in Conflict & Dispute Resolution, Catharine was involved in pro bono and public service programs.  The LRAP program has allowed her to continue to pursue a career in public service with a focus on alternative dispute resolution and the law.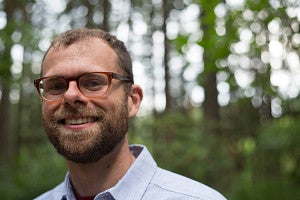 Jacob Sweet
1st year recipient
After obtaining a degree in philosophy from the University of Oregon, Jacob lived and worked in Perú and Central America for six years. In 2014, he returned to Oregon and worked for Hacienda Community Development Corporation, where he served as a bilingual foreclosure prevention counselor. Through this experience, Jacob gained a passion for housing justice and decided to apply to law school. During and after law school, Jacob worked for the Federal Public Defender.  Jacob currently works as a Staff Attorney with the Eviction Defense Project of the Oregon Law Center, defending low-income tenants from eviction.