University of Oregon Campus
Located in Eugene, Oregon, the University of Oregon campus is an easy drive to both the Pacific Ocean and the Cascade Mountains. With nine schools and colleges, the UO is the #1 public university in Oregon.
---
William Knight Law Center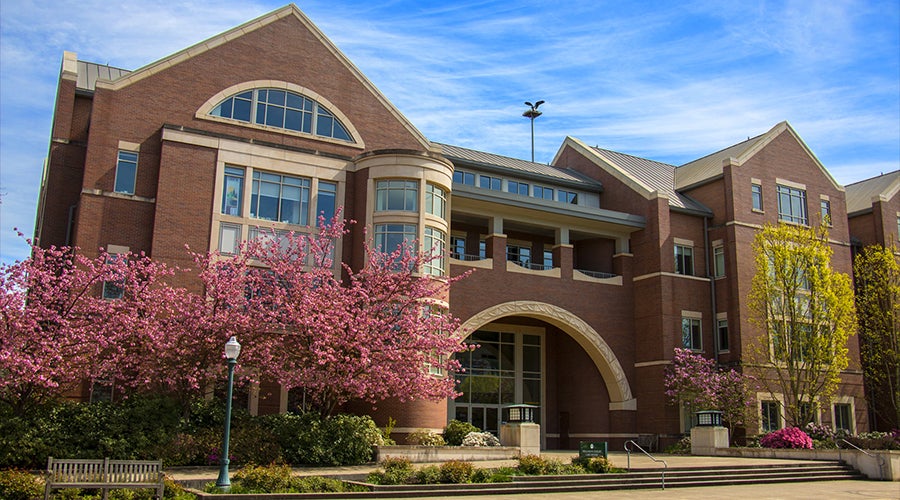 The William W. Knight Law Center is located on the east side of the university campus next to Hayward Field and the university's Student Recreation Center. The School of Law is the only law school in Oregon located on the campus of a major public university – giving students the distinct advantage of being part of a small, connected community within a large public research university.
Building highlights include comfortable offices for student journals and organizations, a mock courtroom, a 200-seat auditorium, a branch of the University of Oregon Duck Store (with books, snacks, gourmet coffee drinks, Oregon Law-branded products, and food) and—in keeping with law school tradition—a basketball court. The building is modern, inspiring, designed to encourage collaboration, and it's one of the few law schools that's also an art gallery.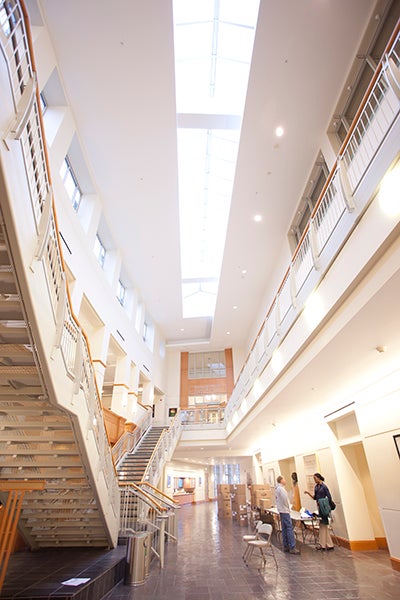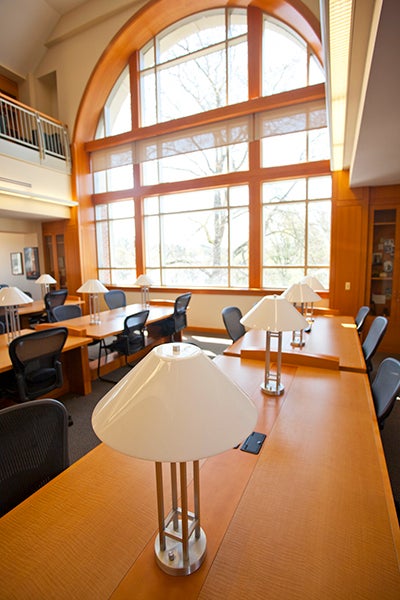 ---
The Jaqua Law Library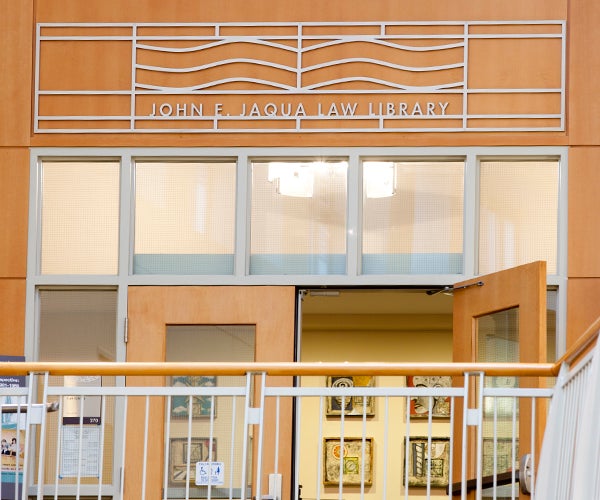 ​​​​​
Part of the three+ million-volume university library system, the Jaqua Law Library contains primary materials for legal research. Books and databases support research in US and international law, with many specialized collections such as environmental law, dispute resolution, business law, and human rights. Law students practice online research skills in the new state-of-the-art "experiential learning classroom" collaborate in tech-rich study rooms.
---
Oregon Law Commission
Housed in the Knight Law Center the Oregon Law Commission is a neutral, non-partisan law reform body.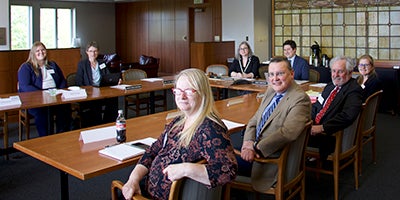 ---
The Portland Program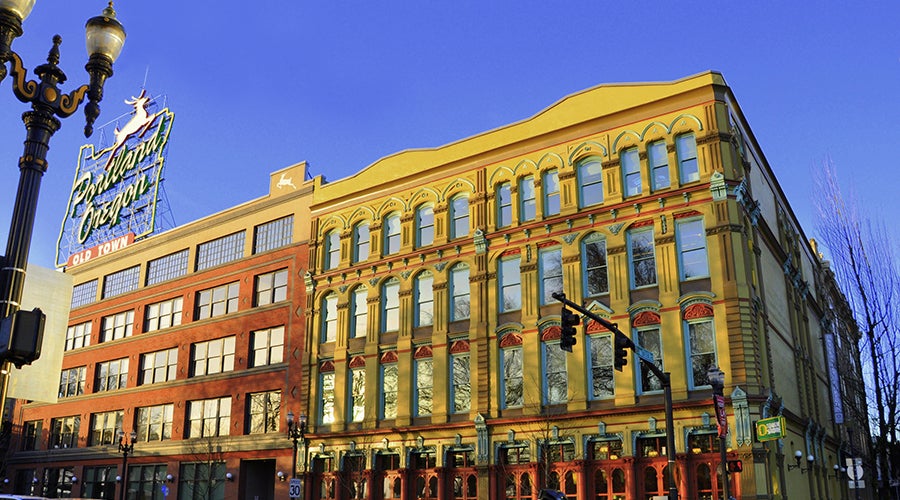 The Portland Program is in the heart of the vibrant Old Town/Chinatown neighborhood. Housed downtown in the  White Stag, third-year students have the opportunity to spend their entire third year in Oregon's largest city.
The White Stag is accessible by MAX light rail and offers bike lockers and showers for bicycle commuters. Branches of the Duck Store bookstore as well as the UO library are onsite.