OLSPIF is a nonprofit student group that raises money through an annual auction to support law students working over the summer in unpaid public interest positions. In an era when fewer paid summer legal jobs are available to students, this OLSPIF-funded work has become an important option for students. 
---
2021 OLSPIF Recipients
Rowan Bond
"My name is Rowan Bond and I am a law clerk with Legal Aid Services of Oregon in their Albany Office. I spend most of my time writing legal documents, attending hearings, and assisting the office's attorneys with anything they need regarding their case load. My focus is in family law and domestic violence, which are vital avenues in the pursuit of justice for those in the community I serve. The OLSPIF stipend has given me this opportunity to grow my abilities this summer so that when I graduate, I can become a knowledgeable and capable public interest attorney. This summer, I am doing exactly what I want to do in my career, and OLSPIF's help made that reality accessible."
Bethany Bonneville   
"This summer I interned with Immigration Counseling Service, a 501(c)3 based in Portland, Oregon. I've had the opportunity to support my supervising attorney on humanitarian visa applications for victims of crime, as well as aid in the preparation of a removal (deportation) defense set to take place before an Immigration Judge in September. Serving the PNW immigrant community this summer has been rewarding and wouldn't have been financially feasible for me without the OLSPIF stipend. "
Molly Eno 
"My name is Molly Eno, and I am a rising 2L at the University of Oregon School of Law. This summer I am working as a law clerk for Legal Aid Services of Oregon in Douglas County. The Legal Aid office in Douglas County provides essential legal services to a largely poor, rural, and underserved population. Having grown up in rural poverty and having struggled in poverty most of my life, this work is incredibly important to me. OLSPIF funding allows me to be part of Legal Aid's mission and to gain truly meaningful legal experience."
Gareth Ford  
"This summer, I'm externing for the Oregon Law Center's State Support Unit in Portland, where I work on poverty law issues related to housing, immigration, employment, and family law. Of course, legal aid organizations like the OLC are always in need of more funding and are therefore unable to pay their externs. Because of the OLSPIF stipend, I was able to forgo pursuing a paid externship and can spend my summer gaining experience related to my interests in public interest law. "
Ariana Garousi 
"This summer, I am working at the Executive Office for Immigration Review's Sacramento Immigration Court. At the Court, I am assisting the Immigration Judges in researching and writing decisions on applications for asylum, withholding of removal, and the Convention Against Torture as well as applications for cancellation of removal. Because immigration law has drastically changed with the Biden Administration taking office, I also research and write memoranda pertaining to recent developments in the law that affect the way Immigration Judges adjudicate their cases. The OLSPIF stipend has enabled me to learn about the complex topic that is immigration law and to apply the law in a way that protects one of this country's most vulnerable yet vast populations: immigrants. I am extremely grateful for OLSPIF!"
Matan Goodblatt
"This summer I will be a Certified Law Student at the Multnomah County office of the Metropolitan Public Defenders. I will be defending indigent individuals against misdemeanor charges. I am grateful to have been awarded an OLSPIF stipend as it allows me to pursue this unpaid, public interest work, which I see as vital to a functioning justice system."
Molly Goulet
"I am a summer law clerk at Access the Law, helping research civil cases for low-income clients.  I am particularly interested in helping address housing security as the eviction moratorium phases out and, additionally, discovering what practice areas I enjoy. Working with multiple staff attorneys has provided me with mentorship opportunities in different specialties. I am grateful for the OLSPIF funding to learn public interest law, improve my research and writing skills, and learn about the professional community in Eugene where I plan to practice."
Nils Green
"I am currently working at the Environmental Law Alliance Worldwide (ELAW).
At ELAW I am supporting ELAW's legal team and partners protecting communities from impacts associated with fossil fuel extraction and use; as well as supporting lawyers strengthening and enforcing laws governing plastic manufacture, trade, and disposal. I have also helped update legal resources maintained by ELAW, such as ELAW's climate litigation website and EIA Law Matrix. The OLSPIF stipend has been a huge stress reliever for me. With the stipend I can focus on my work rather than worrying about money."
Alex Loznak
"My name is Alexander Loznak, and I am an incoming 2L student at the University of Oregon School of law. Having grown up on a family farm in southern Oregon, I have long had a passion for protecting the environment. As an undergraduate student, I pursued this calling by travelling all the way to New York City to study Sustainable Development and Political Science at Columbia University. I returned to my home state to study at the University of Oregon School of Law because, among other things, it possesses a renowned environmental law program lead by scholars such as Professor Mary Christina Wood. This summer, the OLSPIF stipend will help me pursue an internship at the Eugene-based nonprofit Climate Protection and Restoration Initiative ("CPRI"), where I will be conducting research in support of prospective litigation against the Carbon Majors. This litigation seeks to recover damages to be used for urgently needed global carbon drawdown efforts. I greatly appreciate OLSPIF's selection of me to receive this funding."
John Mannebach
"This summer, I am clerking for Access the Law. Access the Law is a local, nonprofit legal services organization that assists community members of modest means. Thanks to the OLSPIF stipend, I can help tenants facing eviction, veterans establish their wills, and working families resolve legal issues compassionately. I am so grateful that the OLSPIF stipend has allowed me to gain valuable legal experience while serving the public interest."
Ellen McKean
"Receiving a stipend from OLSPIF enabled me to work with Legal Aid Services of Oregon this summer. Legal Aid provides high-quality civil legal services to low-income Oregonians to help them navigate a range of legal matters including housing, employment, healthcare, public benefits, discrimination, and family law issues. As a law student, I hope to pursue a career in public interest work by representing underserved individuals. OLSPIF has allowed me to gain hands-on experience with an organization working directly with vulnerable Oregonians to achieve justice. I am so grateful for the opportunity."
Madeline Monien
"This summer, I am at the Milwaukee County Juvenile Public Defender's Office in Milwaukee, Wisconsin. I am representing low-income juvenile criminal defendants. I went to law school with the goal of becoming a child advocacy lawyer and the OLSPIF stipend allowed me to work my dream internship and receive training for my future career. I am a self-supported law student and would not have been able to take this unpaid internship without an OLSPIF stipend."
Sean Namei 
"I entered law school intending to return to Alaska with legal skills needed to serve the native population. Located in Nome, Alaska, Kawerak is a native Alaskan regional tribal consortium, serving the twenty tribes of the Bering Strait region. At Kawerak, I conduct legal research, assist in drafting tribal codes, forms, and other administrative documents. Additionally, I assist with Child in Need of Aid state court cases and Child in Need of Care tribal court cases. Frankly, without OLSPIF, I would not have been able to be in the exact environment I needed to be to master the trade so that in the future I can better serve the native population."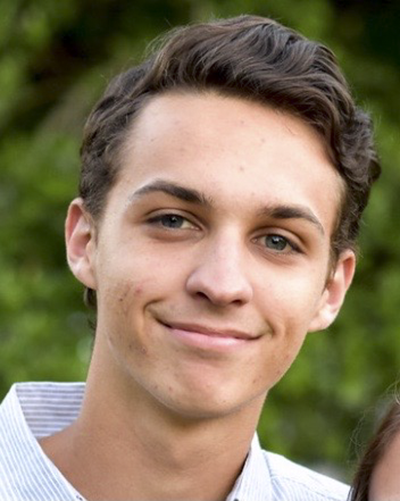 Drew Rangel 
"The mission of Communities for a Better Environment (CBE) is to build people's power in California's communities of color and low income communities to achieve environmental health and justice. CBE provides residents in heavily polluted urban communities in California with organizing skills, leadership training and legal, scientific and technical assistance, so that they can successfully confront threats to their health and well-being."
Erika Shapiro 
"This summer I am working at the District Attorney's office in Boulder, Colorado. The reason I chose to work at this DA's office is because they have an emphasis on restorative justice and diversion. All the work is focused on fair and equitable justice. My work includes arranging and presenting plea deals to defendants in our first appearance court, researching and writing appeal briefs, and analyzing evidence for a complex quintuple homicide. This position is unpaid and being a recipient of the OLSPF stipend made my work here possible."
Jack Stuanton  ​​​​​​​ 
"I am currently working as a summer law clerk at Legal Services of Northern California in their Butte County office. In this position, I have had the opportunity to help clients with housing and public benefits issues as well as survivors of recent wildfires. Working in the office has been an invaluable opportunity to learn from experienced attorneys and grow my skills, and I am grateful that the OLSPIF stipend made it possible. "
Erin Strader
"This summer I will be working as a law clerk for Disability Rights Oregon. I will be working on a team creating the Crime Survivors Project within Disability Rights Oregon. The work I will be doing is centered around helping Oregonians with disabilities who are victims of crimes get justice."
---
Past Recipients