Clinics | Field Placements | LAW | GBISA | JELL | Moot Court Board
---
Through hands-on experience, students gain the skills to help environmental law keep pace with and anticipate change across many disciplines.
---
Clinics and Field Placements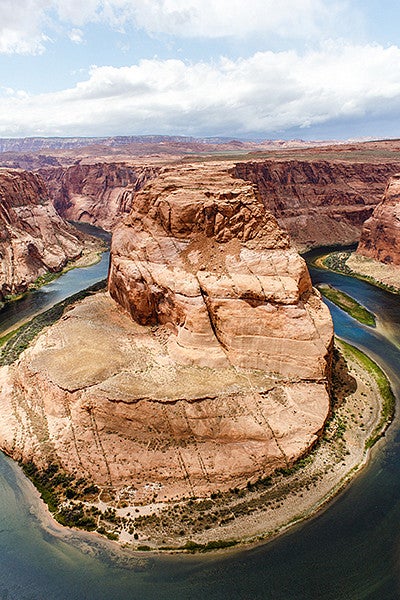 Environmental Law Clinic
Established in 1978, the Environmental Law Clinic at UO Law is the first of its kind in the nation. Working with the Western Environmental Law Center, the clinic is renowned for its creative and successful litigation on behalf of conservation groups, individuals, and local governments who seek to preserve and restore natural resources in the West.
---
---
ENR Field Placement Program
Students in the ENR Field Placement Program are placed with government offices, nonprofit organizations, and tribal entities to work on issues related to environmental regulations and compliance, including:
property mechanisms for landscape conservation
energy policy
international environmental issues
tribal management of natural resources
marine and freshwater resources
land use
climate change law and policy
---

Student Groups
---
Land Air Water (Environmental Law Society)
Land Air Water (LAW) Environmental Law Society is the nation's oldest and largest student environmental law society.
LAW's first and foremost activity is organizing the PIELC in which each year more than 3,000 activists, attorneys, students, scientists, policy makers, and concerned citizens come from around the world to collaborate on a variety of environmental issues.
Throughout the year, LAW invites local environmental attorneys to campus to speak to students and also works with the UO Earth Day Coalition to celebrate Earth Day each spring.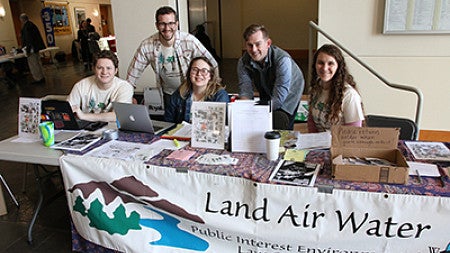 ---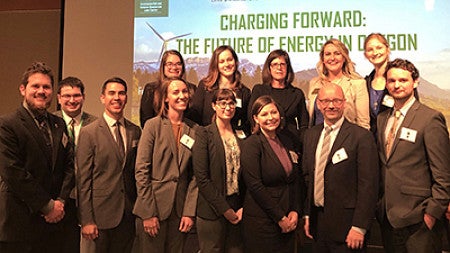 Green Business Initiative Student Association
Comprised of graduate students from the UO School of Law and the Lundquist College of Business, GBISA members are dedicated to the intersection of law, business, and the environment.
GBISA's mission is to promote awareness of sustainable business practices and the legal framework and policies that support green business. GBISA's leading activity each year is to organize its annual Green Business Symposium. 
---
Journal of Environmental Law and Litigation (JELL)
The Journal of Environmental Law and Litigation (JELL) informs and encourages practitioners, scholars, students, and government officials to expand knowledge within the field through discussions on contemporary topics in environmental and natural resources law, including renewable energy, environmental justice, and international environmental law.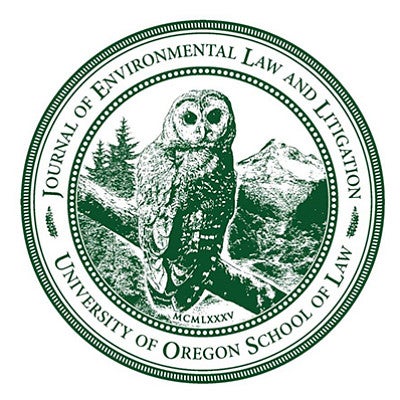 ---
Moot Court Board
The Moot Court Board is a long-standing and prestigious 20-member student organization comprised of 10 third-year students and 10 second-year students. The Board organizes and runs the law school's oral advocacy program.
The board member selection process begins in the middle of spring term and each member of the Board serves for a two-year period. Board members receive one course credit per term.
Currently, the Board runs six intraschool competitions each year. A regional team is selected by judges from the local legal community who then compete at the regional level against other law school teams for a chance to represent their school and region at the national level.
The mission of the University of Oregon Moot Court Board is to:
provide students with academically challenging and diverse opportunities to develop oral and written advocacy skills which are essential components of the practice of law
provide the School of Law with a viable competitive moot court program that will enhance the school's professional development of its students and produce competent and professional student representation in competitions with other law schools
provide the practicing bar with an opportunity to help shape the skills development of future attorneys
provide Board members with an opportunity to develop legal research and writing skills through problem development and competition coordination