2022 JD and LLM Commencement

Saturday, May 21, 2022

The University of Oregon School of Law held the Juris Doctorate and Master of Laws Commencement in-person on Saturday, May 21. This ceremony included traditional remarks by members of our community and a library of individual 2022 JD and LLM graduates.
 
Commencement Address Speaker: The Honorable Judge John V. Acosta, JD '82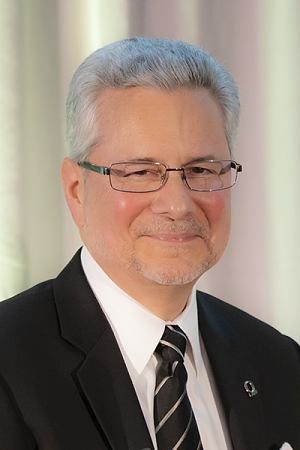 The Honorable Judge John V. Acosta, JD '82, is a magistrate judge for the United States District of Oregon. His presence is significant, as he led the Oath of Professionalism in August 2019 when the Class of 2022 began law school.
Professionalism is entrenched within Judge Acosta's values. Dedicated to teaching new generations of lawyers the importance of professionalism, he also serves as a judge at the law school for practicing students to present their legal analyses.
Judge Acosta has been recognized for his upstanding ethics and professionalism as a recipient of many awards, including the school's Frohnmayer Public Service Award. In 2013 he was granted the inaugural John V. Acosta Professionalism Award given by the Oregon State Bar New Lawyers Division. He has also been awarded the Oregon Hispanic Bar Associations Paul J. De Muniz Professionalism Award and the Diversity and Inclusion Award from the Oregon State Bar.
---
Faculty Marshal
Suzanne Rowe
James L. and Ilene R. Hershner Professor in Jurisprudence
Director, Legal Research and Writing Program
Student Speakers
Harjot R. Singh
President, Student Bar Association
Kaitlyn Kimberly Lindaman
Elected JD Class Speaker
Natalia Stojanowska
Elected LLM Class Speaker
Presentation of Class Gift
Summer India Huber and
Robert W. McMurtrie
Third-Year Class Representatives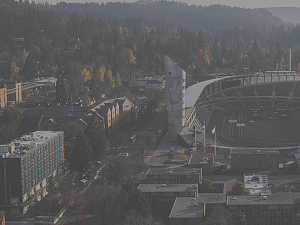 Parking
Graduates and their guests may park in the 13th Avenue Garage (below the Ford Alumni Center, marked red on the Parking map) at the rate of $8/day or $2/hour.  Additional parking is available at meters around the campus area.  Please note that non-metered street parking is limited to two hours, and that vehicles parked beyond two hours are subject to ticketing.