Saturday, May 30 at 1:00 PDT

Virtual spring commencement

Oregon Law's pre-recorded commencement ceremony launched May 30, 2020, at 1:00 pm PDT.  It will also be recorded and available for future viewing.  This ceremony included traditional remarks by members of our community and included a slideshow featuring our 2020 JD and LLM graduates.
2020 Keynote Speaker:
Peggy Nagae
Founder of The Diversity Collaborative and former Assistant Dean for Academic Affairs at the law school, Peggy Nagae is well-known for her work as the lead attorney on the case, Yasui v. United States. 
In 1996, Nagae was appointed by President Clinton to serve on the Civil Liberties Public Education Fund Board. The board distributed $3.5 million to help educate individuals and organizations about the wartime incarceration of individuals of Japanese descent.
Class of 2020
Resilience in Action Award

This award acknowledges both the challenge and opportunity of change—and it acknowledges resilience as a critical component of effective leadership. Many of us will face adversity; as we do, we will pick ourselves up… pick each other up… and with help forge ahead together. This award acknowledges those who reflect the deep roots within our own community, the patience and compassion, and the persistence that allow our collective resilience to surface even when things don't go the way we planned. Resilience can be understood in many ways, including one's capacities for persistence, creativity, emotional intelligence, grit, cognitive flexibility, risk-taking, agency, adapting to change, delaying gratification, learning from failure, and redefining old notions of success.

This Year's Winner:
The Class of 2020
Pro Bono Awards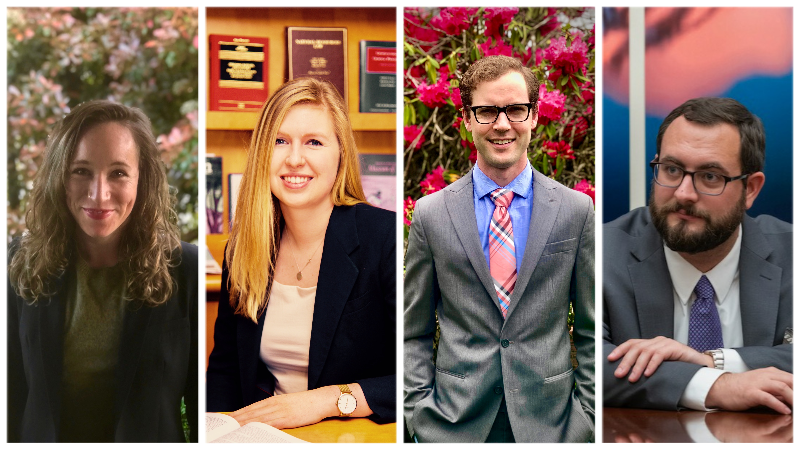 Nicole Richardson
Outstanding Pro Bono Service Award
Outstanding Pro Bono Service Award
Each year, one or more law students who demonstrate an ongoing commitment and intent to serve and advocate for vulnerable and/or underserved populations are recipients of this award.
This award is given to the member of each class who records the most pro bono in the academic year.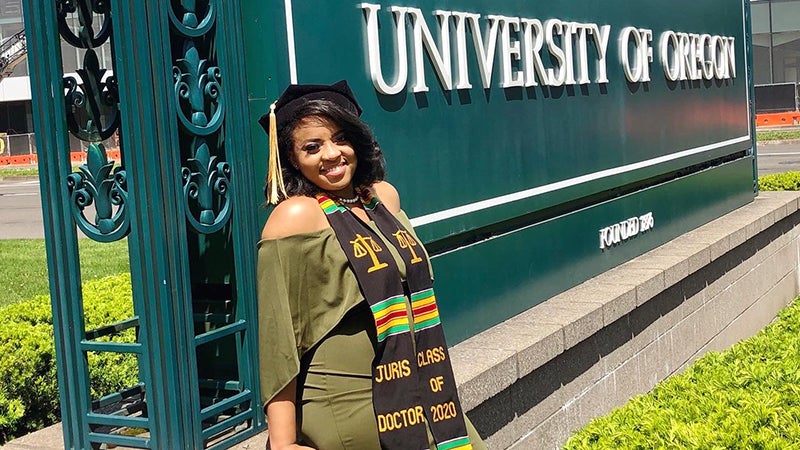 3L Pillar of the Community Award
Each year, the Oregon Law community nominates and honors the outstanding contributions by students, staff, and administrators. This students award recognizes ways in which  an individual makes a positive difference in the lives of others and the broader law school community.  
For the 3L class, the Pillar of the Community was awarded to Ravyn Goss.