Building on the law school's rich heritage in both ocean and coastal law and water law, the Ocean, Coasts, and Watersheds Project explores cutting-edge issues in both marine and freshwater environments. 
Recent Publications
Recent Presentations
Faculty
OCWP Fellows 2022-2023
Natalie Gillard - 2L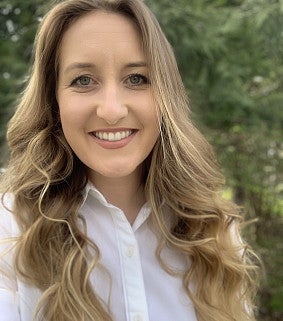 Natalie grew up in northern California. Her love for the outdoors stems from spending summers backpacking in the Eastern Sierra Nevada Mountains. Natalie attended University of Colorado (CU), Boulder where she majored in both Physical Geography and Ecology and Evolutionary Biology and earned a certificate in Hydrology. While at CU, Natalie worked in an environmental chemistry laboratory examining water quality from glaciers and mountain streams. After graduation, she took a brief break to hike the Camino de Santiago across Spain before starting as a graduate student at Utah State University. There, she earned a master's degree in Watershed Science. Her thesis research examined how wildfires change flood magnitudes and sediment transport mechanisms and the resulting impacts on native fish habitats. After completing her master's degree, Natalie worked for the U.S. Geological Survey (USGS) at the Oklahoma-Texas Water Science Center. Her focus with the USGS was aquifer health and sustainability. During Natalie's 1L summer, she worked as a legal intern for Cascadia Wildlands, a local environmental non-profit. 
Elissa Karim - 2L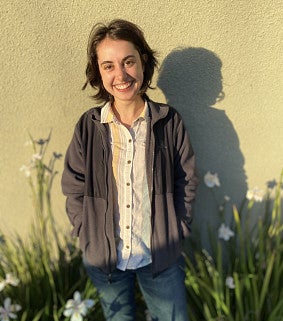 Elissa is a second-year law student at the University of Oregon interested in public interest environmental law. She grew up in the foothills of the Sierra Nevada Mountains in Northern California and graduated with a degree in Politics from Cornell College in Mount Vernon, IA. After graduating, Elissa was the Development Associate at Ploughshares Fund in San Francisco, supporting the Development team and working on nuclear policy and national security issues. Early in the COVID-19 pandemic, Elissa made the decision to pursue a law degree because she believed doing so would enable her to make the kind of impact she wants to make on people's lives and the planet. This summer, Elissa was a legal intern working on water law and administrative law cases at WaterWatch of Oregon, a legal environmental nonprofit based in Portland, Oregon. When she isn't studying or fulfilling her duties as Co-Director of the Oregon Law Green Business Initiative (GBI), Elissa is swimming, hiking, biking, going to Eugene Emeralds baseball games, watching Star Trek, or hanging out with friends. 
Cooper Mittelhauser - 2L
Hailing from Sedalia, MO, Cooper is proud of his midwestern roots. After graduating from the University of Missouri with a B.A. in Creative Writing, Cooper spent a decade working in the bicycle and outdoor industries. After several years as a bicycle mechanic, Cooper worked as a bicycle vacation guide for Trek Travel in National Parks. As an outdoor enthusiast and avid fly fisherman, working in the outdoor industry afforded Cooper the opportunity to experience some of the country's most pristine natural spaces firsthand. Cooper's experiences on rivers from coast to coast and his deeply-felt connection to the Ozark Mountains' karst-spring-fed streams impressed upon him the importance of protecting and conserving water resources. A desire to advocate for the conservation of waters—both above-ground and below—informed Cooper's decision to pursue a law degree from the University of Oregon School of Law and to become a Fellow with the Environmental and Natural Resources Law Center's Oceans, Coasts, and Watersheds Project. 
Caleb Todd - 2L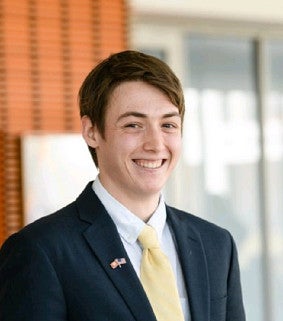 Caleb was born in the midwest and moved to the southeast when he was young. He attended Clemson University where he studied Environmental and Natural Resources with a concentration in Economic Policy and a minor in Political Science. Through these studies, Caleb developed an understanding of the underpinnings of economic decision-making in response to rising environmental issues, including those related to forestry, agriculture, and ecosystem stability. He also served as a Dixon Global Policy scholar at Clemson and was able to learn more about international relations and decision making around these issues. Caleb hopes to use his degree from the University of Oregon School of Law to assist communities with responding to the climate crisis and its effects and to affect policy development on both a local and federal scale. 
Kellie Warren - 3L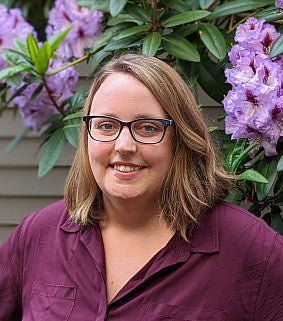 Born and raised in landlocked Nebraska, all Kellie wanted growing up was to become a sea lion trainer. Though that dream eventually changed, it did lead Kellie to Texas A&M University, where she earned a B.S. in Marine Sciences with minors in Ocean and Coastal Resources Management and Biology. While attending undergraduate school, Kellie had the opportunity to work closely with locals in both Texas and Madagascar. She conducted research to understand the effects community lifestyles had on the ocean and coastal resources in the two areas. After graduating, Kellie moved to Alaska to become a senior technician at an environmental consulting firm and laboratory. There, she helped small businesses and local tribes who were struggling with water polluted through the actions of large companies. This past summer, she worked at Our Children's Trust representing youth from around the country who have been harmed by the effects of climate change. These experiences have instilled in Kellie a commitment to the same environmental justice work that brought her to law school and upon which she hopes to build her future career.