Engaging the law to support sustainability on earth.
For more than 50 years, the Environmental and Natural Resources (ENR) Law Center's focus on public interest environmental law and commitment to innovations in environmental legal education have made it one of the nation's most respected programs.
---
A+
grading from preLaw Magazine
Ranked #8 in the nation, according to U.S. News and World Report, the ENR Center has consistently ranked among the leading environmental law programs in the US for 14 years.
This year, preLaw magazine, a publication of The National Jurist gave the ENR a grade of 'A+', the highest score possible on its list of best law school programs.
---
News & Events
The American Bar Association Journal Profiles Professor Mary Wood 
The ABA Journal highlighted the career and academic achievements of ENR Faculty Director Mary Wood. In 1991, after clerking and practicing, Professor Wood entered academia.
"I thought I could be much more effective as a professor, producing scholarship that could make a difference," she says.  For nearly 15 years, "she has been laser-focused on providing climate change lawyers with the concepts needed to spur judicial intervention: legal grounds premised on compelling scientific evidence."
The Thirteenth Annual Rennard Strickland Lecture, with special guest lecturer Mary Kathryn Nagle, was held Tuesday November 12, 2019 at the Knight Law School with a reception at the Many Nations Longhouse.  Mary Kathryn Nagle is a playwright and a partner at Pipestem Law, a firm specializing in tribal sovereignty of Native nations and peoples.  Her talk is titled "Tribal Sovereignty: the True Origins of Environmental Law."
Tribal Sovereignty: the True Origins of Environmental Law.
Alaska Native Allotments and Federal Reserved Water Rights 
By 3L Native Environmental Sovereignty Project Fellow Maggie Massey​
 
This article argues that given the essential nature and purpose of Alaskan Native Allotments, upon their creation, water rights were impliedly reserved to facilitate traditional subsistence practices, including fishing. This paper examines the foundational statutes, common law doctrines, and legal precedents governing Alaska Native allotments and federal Indian reserved water rights and applies the principles of Indian reserved water rights to Alaska Native allotments to argue that the clear purpose behind those allotments requires sufficient reserved water to protect and maintain traditional hunting and fishing subsistence. 
On Thursday, September 19, 2019, the U.S. Environmental Protection Agency and the National Highway Traffic Safety Administration announced a final rule to determine that California may not adopt or enforce regulations of carbon dioxide emissions from motor vehicles.  This rule upends nearly 50 years of clean air policy and disrupts an area of climate policy that has been relatively stable for almost a decade.  The state of California and 22 other states, along with the cities of Washington DC, Los Angeles and New York, immediately filed suit. In this webinar, panelists will examine the legal and policy issues that this agency action raises.
The Administration's Recent Tailpipe Rule: Law and Policy 
ENR Publishes White Paper on Tribal Tools and Legal Levers for Halting Fossil Fuel Infrastructure in the Pacific Northwest
Native Environmental Sovereignty Project
 
ENR's Native Environmental Sovereignty Project recently published the "Tribal Guide to the Legal Landscape of Fossil Fuel Infrastructure Projects."  Fossil fuel projects affecting tribal lands and resources pose great risks to the health, safety. and well-being of tribes, particularly in the Pacific Northwest. Tribes have several legal tools available to address fossil fuel infrastructure projects.  This guide provides an overview of the various legal issues, rules, and arguments that are relevant to tribal efforts to help address fossil fuel projects.  The guide is divided into two sections: tribal prerogatives at the federal, state, and local level for (1) projects occurring on reservation lands and 2) for projects occurring off reservation lands. 
---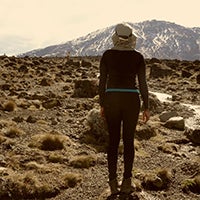 Practical Experience
With an emphasis on intellectually challenging and creative work, students learn how to work up cases, prepare expert witnesses, write persuasive motions and memoranda, and appear at oral argument in real-world situations.
Students receive practical skills training through:
Legal Research and Writing
Environmental Law Clinic
Mediation Clinic
Journal of Environmental Law and Litigation
Advanced Environmental Law Clinic
Environmental Law Externship
Moot Court
---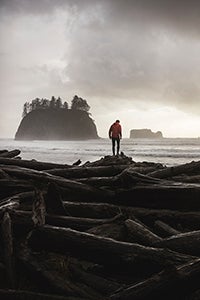 Careers
The environment has only increased in importance to governments, businesses, and individuals. Graduates of Oregon Law's long-established and top-ranked Environmental and Natural Resources Law Program are among the most sought-after by employers.
Common Careers include:
Litigator
Transactional Attorney
Sustainability Manager
Legislative Aide
Policy Advisor
Conservation Director
Public Utilities Specialist
Nonprofit Director
Environmental Advocate
---
ENR Faculty
As leaders and innovators, the distinguished faculty at the Environmental and Natural Resources Law Center are renowned climate change scholars, water law experts, and environmental law pioneers.
"We strive to produce cutting-edge and transformative research that will shape the future. Drawing upon our rich legacy in environmental law, we are always looking ahead to the needs of the planet, humanity, and our fellow species. In this new era defined by climate change, we engage our students, alumni, and colleagues to solve the crucial problems of our time."
— Mary Wood, Philip H. Knight Professor, Faculty Director, Environmental and Natural Resources Law Center
---
SUPPORT THE ENR CENTER
We pride ourselves on providing students with excellent teaching, skills-based learning opportunities, and a rich, diverse ENR curriculum.
We also contribute on-the-ground solutions to today's most challenging environmental problems. 
Please consider giving to the ENR Center to help us continue our work!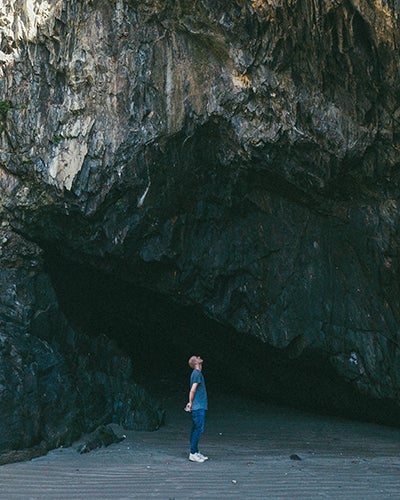 Support ENR