Fellows focus on public trust theory and private property tools such as conservation easements and trust acquisitions to achieve landscape conservation and protect natural resources.
Projects
Recent Presentations 
Recent Publications
Faculty
CTP Fellows 2022-2023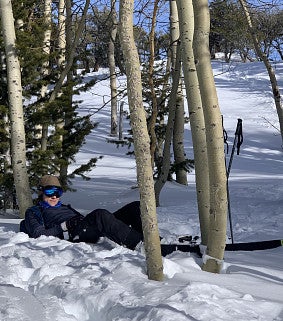 Chloe Harvell - 1L
Chloe is the only 1L Fellow with the Conservation Trust Project. Originally from northern Utah, Chloe completed her undergraduate studies at Utah State University, where she majored in Wildlife Ecology and Management. After graduating from Utah State, Chloe planned to attend graduate school to study avian behavior, research the risk factors for birds colliding with windows, and examine the effects of habitat fragmentation on nestling survival. Seeing the often glacial pace at which science is incorporated into meaningful legislation, however, Chloe decided pursuing a J.D. at the University of Oregon School of Law was a better avenue for bringing about real and lasting change in the American west. As Chloe settles into the Oregon Law community, she is excited to focus her time on the intersections of environmental and social justice. Outside school, Chloe enjoys mountain biking, rafting with friends, and getting outside with her dogs.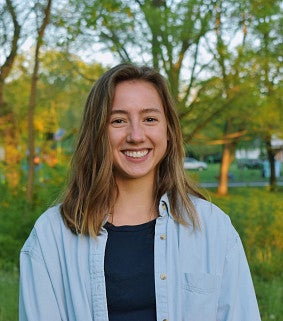 Molly Hooks - 2L
Molly grew up in St. Louis, MO and attended college at the University of Iowa. There, she majored in Psychology and minored in Environmental Policy and Planning and French—and played rugby! Also during her undergraduate career, Molly took an environmental justice course, which spared her interest in studying environmental law. This summer, she gained experience in this field through an internship with the U.S. Army Corps of Engineers. With her law degree, Molly hopes to fight climate change and contribute meaningfully to the environmental justice movement. Outside of class, Molly loves to run, hike, cook delicious vegan food, and identify clouds. 
Alex Mackay - 2L
Alex was born in Salt Lake City, UT where he attended the University of Utah to complete his undergraduate degree in economics. At "The U," Alex studied the gender pay gap in Utah and researched feminist socioeconomic solutions. He chose to pursue a law degree at the University of Oregon because of its prestigious writing program and Oregon's adventurous environment. After his 1L year, Alex took time to complete his MBA at the University of Oregon where he worked to empower and equip female student-athletes with skills to leverage their name, image, and likeness. This summer, Alex worked as a judicial extern for Justice Paige Petersen of the Utah Supreme Court. Returning to Oregon Law for for his 2L and 3L years, Alex is energized to tackle new challenges surrounding the climate crisis. Outside of school, he enjoys camping, fishing, and watching sports.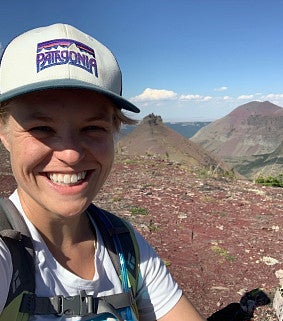 Maddie Reese - 2L
Maddie was born and raised in Northern California near the border of the El Dorado National Forest. She has always had a passion for conservation and enjoying the country's public lands. She even met her husband during a summer working in Glacier National Park!
Maddie attended the University of Washington in Seattle, where she graduated with an English degree and minor in Environmental Science and Resource Management. She started her professional career as a journalist, working at news outlets across Washington, California, and Las Vegas, NV, where she even tried getting in front of the camera as a multimedia reporter for the Las Vegas Review-Journal. After covering several impactful environmental stories in her journalism career (and taking a year off to live and teach English in Madrid, Spain), Maddie decided to make the transition to law school. This summer, Maddie worked as a law clerk with Cascadia Wildlands in Eugene, diving in on a variety of projects including timber litigation and wildlife protection. She is excited to learn more about how to protect our landscapes and natural resources with the Conservation Trust Project.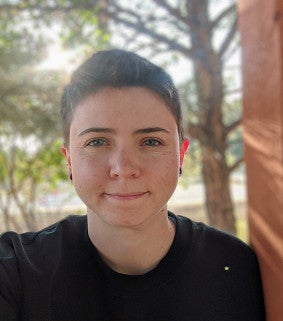 Abigail Shearer - 2L 
Abby was born and raised in Colorado where she studied Philosophy at Metropolitan State University of Denver. She took courses on water law and environmental studies, sparking her interest in the depletion of freshwater resources around the world. Abby went on to study global perspectives on water in Italy, where she attended a United Nations conference surrounding sustainability and natural resources. She then became a political ambassador with The Borgen Project and advocated for improved health and living conditions for people experiencing extreme poverty who do not have access to necessities like clean water and adequate sanitation. Abby is currently pursuing a J.D. at the University of Oregon School of Law because she believes that public policy work is essential for the health and sustainability of our natural resources.