Fellows explore innovative law and policy to promote a green energy future.
Recent Presentations: 
Recent Publications:
Faculty
ELPP Fellows 2022-2023 
Greg Giunta - 2L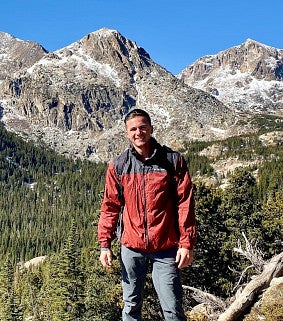 Greg was born and raised in rural Virginia. As an undergraduate, he attended Virginia Tech where he majored in Political Science with a concentration in National Security and a minor in History. After graduating, Greg commissioned as an Officer with the U.S. Marine Corps. Greg served for six years as an Infantry Officer— deploying several times—and ended his active service in 2021.
Greg chose to attend the University of Oregon School of Law to pursue a career in environmental activism. He hopes to use his law degree to advocate for environmental policy reform and renewable energy development. Following his first year of law school, Greg worked for the Oregon Department of Justice Natural Resource Section and is currently working for the Western Environmental Law Center through Oregon Law's Environmental Law Clinic. Outside of school, Greg loves to trail run and spend as much time as possible with his wife and their chocolate lab, Laney. 
Edward Nuñez - 2L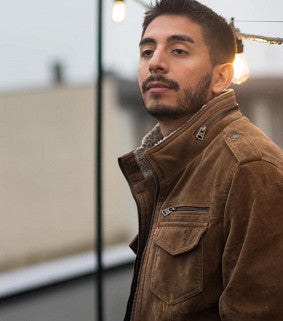 Edward was born and raised in El Paso, Texas. He attended the University of Texas at Austin where he majored in English and minored in Creative Writing. After college, Edward was an intern reporter with the local NPR station, KUT News, where he covered Black Lives Matter protests related to the deaths of Alton Sterling and Philando Castile and litigation regarding UT Austin's Campus Carry Policy. Edward then did intake work for the Workers Defense Project, which assisted immigrant construction workers with recovering unpaid wages. For three years, Edward was a legal assistant with Foster LLP, a global immigration law firm. As a legal assistant, he conducted work permit applications for several energy exploration and development projects in the U.S. and abroad.
Edward chose to attend the University of Oregon to pursue a law degree with concentrations in Green Business and Environmental and Natural Resources. This past summer, Edward did business litigation work as a Summer Associate with Hershner Hunter LLP in Eugene. Outside of school, Edward enjoys traveling and engaging in outdoor adventure sports such as climbing. 
Cora Sutherland - 3L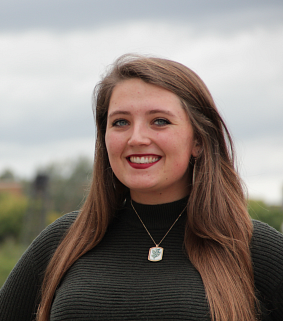 Cora was largely shaped and remains inspired by her upbringing along the St. Croix and Mississippi Rivers in Minnesota. At the University of Minnesota, Cora earned her B.S. in environmental sciences, policy, and management, with minors in sustainability and political science. Cora is motivated to advance climate and environmental justice movements through the energy transition. She tailored her undergraduate courses and extracurriculars around energy, including as a Climate-Smart Municipalities delegate in Germany. At Oregon Law, Cora has researched and written on the unique jurisdictional overlays and permitting processes of offshore wind on the Great Lakes, specifically Lake Superior. She has also worked for the Oregon Public Utility Commission. 
Cora is excited to create legal and policy solutions to the climate crisis through clean, renewable, just, and resilient energy systems. Spending time with friends and among nature, listening to live music, crafting, reading, playing cribbage, and, perhaps radically, simply existing while doing and thinking about nothing, makes Cora a whole person. In addition, she's recently stumbled upon the addictive world of birding.