Learn from top sports law professors and industry experts from across the nation and globe.
The Oregon Summer Sports Law Institute is unique within the law schools because it brings together the nation's best professors and industry leaders in all things related to sports law, giving you the opportunity to engage with more than a dozen experts in the field. 
Our team approach to learning is organized around each professor's particular sub-specialty within the broader field of sports law.
Meet our 2023 Faculty & Speakers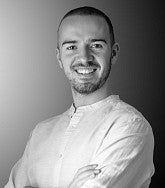 Oregon Law Participating Faculty
---
Past Faculty and Speakers
Oregon Law's Summer Sports Law Institute creates a space where leaders of an industry can gather, share, teach, and learn within a truly immersive atmosphere with a cross-section of age groups, backgrounds, and disciplines. Past guest speakers at the Institute have included:
Maggie Carlyle
Inside counsel for the Pac-12
Ed Goines
Inside counsel for the Seattle Seahawks
Brian Gudmundson
Plaintiff's lawyer handling NHL concussion litigation
Adam Kelly
Inside counsel for Columbia Sportswear
Ben Lauritsen
Inside counsel for the Portland Trailblazers
Ilhyung Lee
Professor of sports law at the University of Missouri
Paul Loving
Oregon Law alum and outside counsel for adidas
Oliver Luck
Executive VP at the NCAA
Matt Massari
Oregon Law alum and inside counsel for Nike
Maya Mendoza-Exstrom
Inside counsel for the Seattle Sounders
Becky Sisley
Former UO Women's Athletics Director
Ibrahima Souare
Inside counsel for the French Tennis Federation
Jody Sykes
University of Oregon Chief NCAA Compliance Officer
Martha Walters
Chief Justice of the Oregon Supreme Court