Learn from top sports law professors the nation.
The Oregon Summer Sports Law Institute is unique within the law schools because it brings together the nation's best professors in all things related to sports law, giving you the opportunity to engage with more than a dozen experts in the field.
A team approach to learning is organized around each professor's particular sub-specialty within the broader field of sports law.
2020 Faculty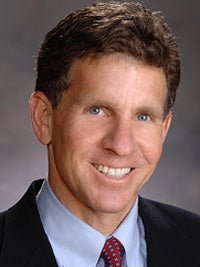 Andrew Brandt
Director, Jeffrey S. Moorad Center for the Study of Sports Law
Villanova School of Law

Professor Brandt is the NFL business analyst for ESPN.
Timothy Davis
John W. & Ruth H. Turnage Professor of Law
Wake Forest School of Law

Professor Davis is a casebook author and national authority on sports law.
N. Jeremi Duru
Professor of Law
American University Washington College of Law

Professor Duru represented sports industry professionals in employment matters involving the NFL, NBA and MLB.
Gabe Feldman
Paul and Abram B. Barron Associate Professor of Law
Tulane University Law School

Professor Feldman is the Director of Tulane's Sports Law Program and its Associate Dean for NCAA Compliance.
Mike McCann
Associate Dean for Academic Affairs and Director, Sports and Entertainment Law Institute
University of New Hampshire School of Law

Professor McCann is an award-winning journalist for Sports Illustrated and the editor-in-chief of Sports Law Blog.
Matthew Mitten
Professor of Law and Executive Director, National Sports Law Institute
Marquette University Law School

Professor Mitten is a casebook author and noted scholar in the field of sports law. He is also the newly elected President of the Sports Lawyers Association.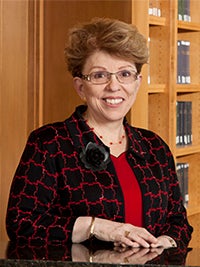 Josephine (Jo) R. Potuto
Richard H. Larson Professor of Constitutional Law
University of Nebraska College of Law

Professor Potuto served as a chair of the NCAA Division I Committee on Infractions and represented the Big 12 Conference on the NCAA Division I Management Council.
Daniel A. Rascher
Professor
University of San Francisco

Professor Rascher is a founding partner of SportsEconomics and has served as an expert witness in some of the nation's most significant sports-related litigation.
Maureen Arellano Weston
Professor of Law
Pepperdine University School of Law

Professor Weston is the Director of Pepperdine's Entertainment, Media & Sports Dispute Resolution Project.
Alfred Chueh-Chin Yen
Associate Dean of Faculty and Professor of Law
Boston College Law School

Professor Yen is the Director of BC's Emerging Enterprises and Business Law Program and an expert on IP and sports law.
Oregon Law Participating Faculty
Robert C. Illig
Associate Professor and Dean's Distinguished Faculty Fellow

Professor Illig practiced mergers and acquisitions in New York and London. He is the Director of the Summer Sports Institute.
Tom Lininger
Orlando John and Marian H. Hollis Professor

Professor Lininger is an expert on legal and sports ethics.
Roberta Mann
Loran L. Stewart Professor of Business Law

Professor Mann, an expert on corporate and business tax law, has practiced in the Office of Chief General Counsel of the IRS.
Eric Priest
Associate Professor

Professor Priest was the co-founder and president of an independent music production company and is an expert on IP and entertainment law.
---
Oregon School of Journalism and Communications Participating Faculty
Tim Gleason
Professor

Professor Gleason is the former Dean of the University of Oregon School of Journalism and now serves as the UO's NCAA Faculty Athletics Representative.
Kyu Ho Youm
Courtesy Professor

Professor Youm is a noted communication law scholar and an expert on First Amendment Rights.
---
Faculty and Speakers
Oregon Law's Summer Sports Law Institute creates a space where leaders of an industry can gather, share, teach, and learn within a truly immersive atmosphere with a cross-section of age groups, backgrounds, and disciplines.
Along with a variety of lectures, events, films, and other gatherings, past guest speakers at the Institute have included:
Maggie Carlyle
Inside counsel for the Pac-12
Ed Goines
Inside counsel for the Seattle Seahawks
Brian Gudmundson
Plaintiff's lawyer handling NHL concussion litigation
Adam Kelly
Inside counsel for Columbia Sportswear
Ben Lauritsen
Inside counsel for the Portland Trailblazers
Ilhyung Lee
Professor of sports law at the University of Missouri
Paul Loving
Oregon Law alum and outside counsel for adidas
Oliver Luck
Executive VP at the NCAA
Matt Massari
Oregon Law alum and inside counsel for Nike
Maya Mendoza-Exstrom
Inside counsel for the Seattle Sounders
Becky Sisley
Former UO Women's Athletics Director
Ibrahima Souare
Inside counsel for the French Tennis Federation
Jody Sykes
University of Oregon Chief NCAA Compliance Officer
Travis Tygart
President of the U.S. Anti-Doping Agency
Martha Walters
Chief Justice of the Oregon Supreme Court