Concurrent Degree Programs
A concurrent degree can offer you knowledge and skills that broaden career opportunities.

While pursuing your JD, you can enroll in a master's program, finishing with two degrees in four years instead of five.

With our concurrent degrees, we help you do more with your time here.
 
Law Connected to Research
Oregon Law is part of a tier 1 research university with a strong affinity towards innovation, discovery, and community-improvement.
Concurrent Degrees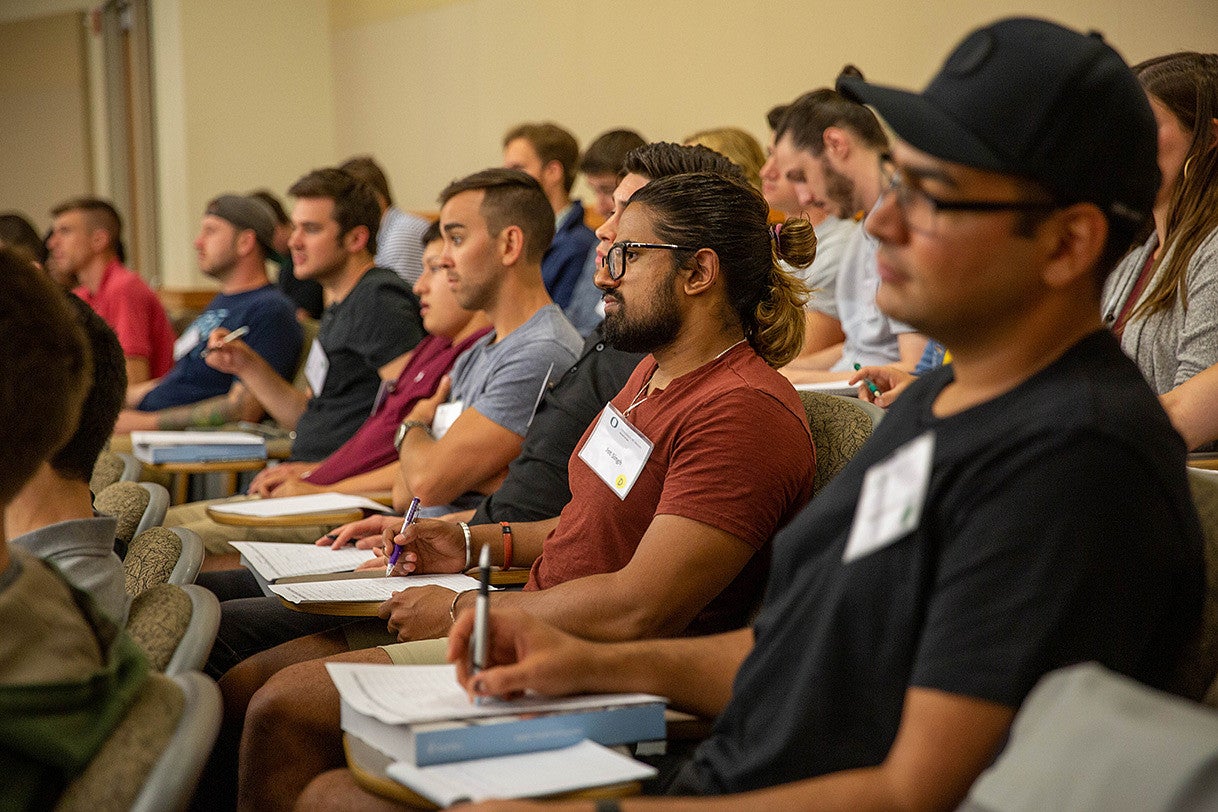 JD Concurrent Degrees
Broaden your marketability and practice by completing one of the following concurrent degrees:
JD/MBA in Business
JD/MCRP in Community and Regional Planning
JD/MA or JD/MS in Conflict and Dispute Resolution
JD/MA or MS in Environmental Studies
JD/MA in International Studies
JD/MA or MS in Media Studies
JD/MNM in Nonprofit Management
JD/MPA in Public Administration
JD/MS in Water Resources Policy and Management
Launch Your Career
Our Center for Career Planning and Professional Development is dedicated to helping students explore career options, connect with employers and alumni, and advance from law school to the professional world.
Leaders. Innovators. Professors.
See the passion and scholarship our faculty bring to class every day.