University of Oregon School of Law
2022/2023 Consumer Protection Research Grant
This research fund came about through a 2014 jury trial in the case of Scharfstein v. BP West Coast Product, where the plaintiffs alleged that more than two million consumers buying gas in Oregon and the Pacific Northwest were charged an unauthorized transaction fee for using a debit card.  The case resulted in a jury verdict of more than $400 million against BP.  After the funds were distributed to the class members, more than $162 million was left unclaimed.
The court was then tasked with distributing the remaining funds for "purposes directly related to the class action or directly beneficial to the interests of class members."   The court awarded a minimum of $300,000 per year for ten years to the University of Oregon to "research consumer issues in Oregon."  The court stated that research eligible for funding would not be limited to legal research, and that "consumer protection is interpreted to the fullest extent possible including without limitation, areas such as securities and investment fraud, cyber fraud and cybercrime, insurance fraud, antitrust law, and trade regulation."
The $162 million fund is administered by a non-profit, Oregon Consumer Justice (OCJ), which has created an initial workplan to systemically address consumer justice in Oregon.  OCJ's workplan includes a particular focus on efforts to ensure a fair marketplace for those consumers historically excluded from access (e.g. BIPOC community, women, mothers, immigrants, disabled community, elders, LGBTQ community, and rural low-income people).
OCJ has interpreted the court's order to encompass four different types of consumer-related research that may be eligible for funding:
Legal Research.  Legal research that serves to inform and influence case law and legislation relating to consumers;
Policy Research.  Research regarding policies that would promote a fair marketplace for consumers;
Community Impacts.  Research that provides insight into consumer needs, harms, or inequities at a community level, or that tests community interventions to address those harms or inequities;
Consumer Response.  Research regarding consumer behavior or decision-making at the individual consumer level, or that tests interventions to address those harms at an individual level.
An interdepartmental committee composed of faculty from academic units throughout the University of Oregon, as well as community leaders appointed by OCJ, will be soliciting grant applications through this RFP and making award decisions. 
Research Projects Eligible for Funding
A wide variety of research projects would fall into one or more of OCJ's four categories.  For example, research relating to consumer education involving legal interventions may fall into category (1) or (2), while research into community-based interventions, consumer education, or community harms from predatory practices would fall into category (3).  Experimental research on how consumers respond to different educational messages might fall into category (4).  As additional examples, research on security, surveillance, fraud, data ethics, consumer privacy, social media, consumer finance, real estate, banking, credit access, bankruptcy, deceptive advertising, predatory practices, student debt, debt collections, or consumer law would fall under one or more of the above-listed categories depending on the project's methodology.  Projects relating to consumer or product safety or public health and policy would likewise be relevant.
The committee is open to a wide variety of disciplinary inquiries and methodological approaches, including but not limited to interdisciplinary, social-psychological, critical cultural, legal, and other qualitative or quantitative methods.
Please be aware that all applicants will, however, need to draw a connection between their research and consumer protection for Oregonians.   Consumer protection means the practice of safeguarding buyers of goods and services and the public against unfair practices in the marketplace.  Research specific to a subpopulation or community in Oregon qualifies, as long as it relates to consumer protection.  For consumer protection research that is not specific to a geographic location, applicants will be expected to articulate how Oregon consumers will ultimately benefit from the research.
All UO faculty are eligible to apply for a grant award.  Current UO undergraduate and graduate students, as well as postdoctoral scholars, are eligible and encouraged to apply.  Students must be enrolled during the grant period to be eligible and should list their faculty advisor on their application.
There are no restrictions as to the size or structure of the study team, which can include faculty and students together, or multiple faculty members.  UO faculty members with collaborators at other institutions are eligible for funding for the UO faculty members' portion of the research.
Evaluation Criteria
Proposals will be evaluated based on the strength of the connection between the research and consumer protection for Oregonians.   Secondarily, the committee will also consider the feasibility of the research, efficiency of the expenditures, the academic integrity of the proposal, and the plan to implement and/or disseminate the results of the research.  
The Committee will provide preference to proposals that advance principles of equity and inclusion, whether through the substance of research proposal, the diversity of the research team, or both.
Size of the Award/Use of Funds
The maximum size of the award will depend on the size of the research team, the scope of the project, and the duration of the research.  (A typical proposal is 12 months in duration but longer term projects can be considered.)  The Committee does not expect to make funding awards in excess of $50,000 this year.  Graduate students submitting their own grant application for a 12 month project might expect funding of up to $10,000, while a typical grant for an undergraduate would be up to $5,000.
We welcome applications from research teams composed of faculty, graduate students and/or undergraduates.  We especially invite teams to apply whose members reflect the populations impacted by the issues to be studied.
Use of Funds
Proposals Submitted by Undergraduate and Graduate Students.   Undergraduate and graduate students may only use awarded funds for research-related costs.  These include research-related travel, equipment, supplies, and services (such as expenses associated with IRB approved human subjects research or open source publishing), as well as costs related to the dissemination or implementation of the research results (collectively "Research-related Costs").  Graduate and undergraduate students cannot directly apply for awards in the form of a stipend, compensation, wages, or GE support.  (A line item for student wages can, however, been included in a faculty member's grant proposal.)
Proposals Submitted by Faculty.  Faculty may apply for funding to cover Research-related Costs, summer salary, or stipend (including OPE).  Faculty may also use awards for student wages or partial GE funding, provided their department or other grant funding covers tuition remission and the balance of the GE related costs.
Funds may not be used to cover indirect costs, although administrative expenses directly attributable to the research may be included as part of the budget proposal.  Award monies may not be used for reimbursement or direct expenditure prior to the project start date.
Project Timing, Duration, and Reporting
The length of a typical project is 12 months, although longer term projects can be considered.  The funding period will commence in Summer 2022, with the exact start date dependent upon the academic unit to which the researcher belongs (for law faculty and students, summer begins May 16, 2022, for all other units on campus, the summer start date is June 16, 2022).  A 12-month funding period will likewise end on May 15, 2023 for law faculty and students, and June 15, 2023 for all others.  
The awarded funds will be dispersed to awarded research teams at the beginning of the project period. Research teams funded for a 12 month period must submit a progress report on December 15, 2022, and a final report by July 15, 2023.  Projects that conclude prior to December 15, 2022 need only submit a final report.
Any funded projects exceeding 12 months in duration must submit the December 15, 2022 progress report, a July 15, 2023 annual report, as well as 6 month progress reports until a final report is submitted at the conclusion of the funding period.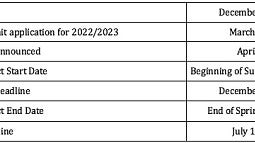 Proposals should be uploaded to the following Qualtrics survey:
    https://oregon.qualtrics.com/jfe/form/SV_5dUvBysC3PMmaBn
Formatting requirements: Times New Roman font (minimum 11 point) and 1" margins. Proposals
may be single spaced. Please consolidate separate files into a single PDF.
NOTE: Late applications will not be considered.
Application Components:
Proposal Narrative: 5-page maximum for sections A-E; include the following elements: 
a)    Project Title and Identifying Information: Please provide a title for your project.  Please list the names, titles, and departmental affiliations of all members of the research team.  
b)    Concept and Rationale: Provide background or rationale for the proposed project, including the significance and rationale with a particular focus on how the research relates to consumer protection and will ultimately benefit consumers in Oregon.  Where possible, please identify which types of consumers or communities would benefit from your research, and how they are currently harmed or underserved by the status quo.  Please identify which of the four research categories (listed under "Background on Grant Funding") apply to your project. Applicants are invited, though not required, to describe the respects in which the research project and/or team composition advances principles of equity and inclusion.
 
c)    Proposed Plan: Describe the objectives of the proposed research and identify the specific activities, methodology, and timeline to achieve those objectives. Identify specific research-related activities to which funds will be applied, how you will complete these activities, and the roles and responsibilities of each collaborator.
 
d)    Budget justification: Describe the basis for your proposed budget.  Please indicate whether the research team would be willing to accept funding at a level that is lower than the amount requested, or whether the research will be infeasible if the Committee makes a partial funding award.  Please disclose other sources of current or past funding in connection with this project.  Please also include the name and contact information for the individual within your unit responsible for grant administration.
e)    Implementation and/or Dissemination:  Describe how the team plans to implement and/or disseminate the results of the research in a manner intended to benefit or protect Oregon consumers.
 
f)    References/Citations: (not included in page limit) 
     2.  Budget: Please use the SPS budget template, available at https://research.uoregon.edu/forms/sponsored-projects-forms#Budget%20Templates.   
     3.  CV: Participants are invited to submit a CV for each member of the research team.
Sponsored Project Services. 
Please be advised that this grant program is subject to policies and requirements of the University's Sponsored Project Services, including but not limited to: (a) completion of the Principal Investigator certification; (b) approval from Research Compliance Services for human subjects; (c) expenditure reporting (if applicable); (d) the completion of a progress report and final report; and (e) a non-exclusive royalty-free license to intellectual property created through the funding.
Implementation and reporting. 
Awardees who fail to comply with the reporting obligations, fail to complete the proposed research, fail to implement the promised research plan and expenditures set forth in their proposal, or otherwise fail to uphold the research standards applicable to their field of expertise, may lose funding or be disqualified from future consumer protection research awards at the discretion of the Award Committee.
Questions about the Consumer Protection Research Fund, application, or submission process may be directed to Deborah Thurman, Program Administrator, at dthurman@uoregon.edu.
---