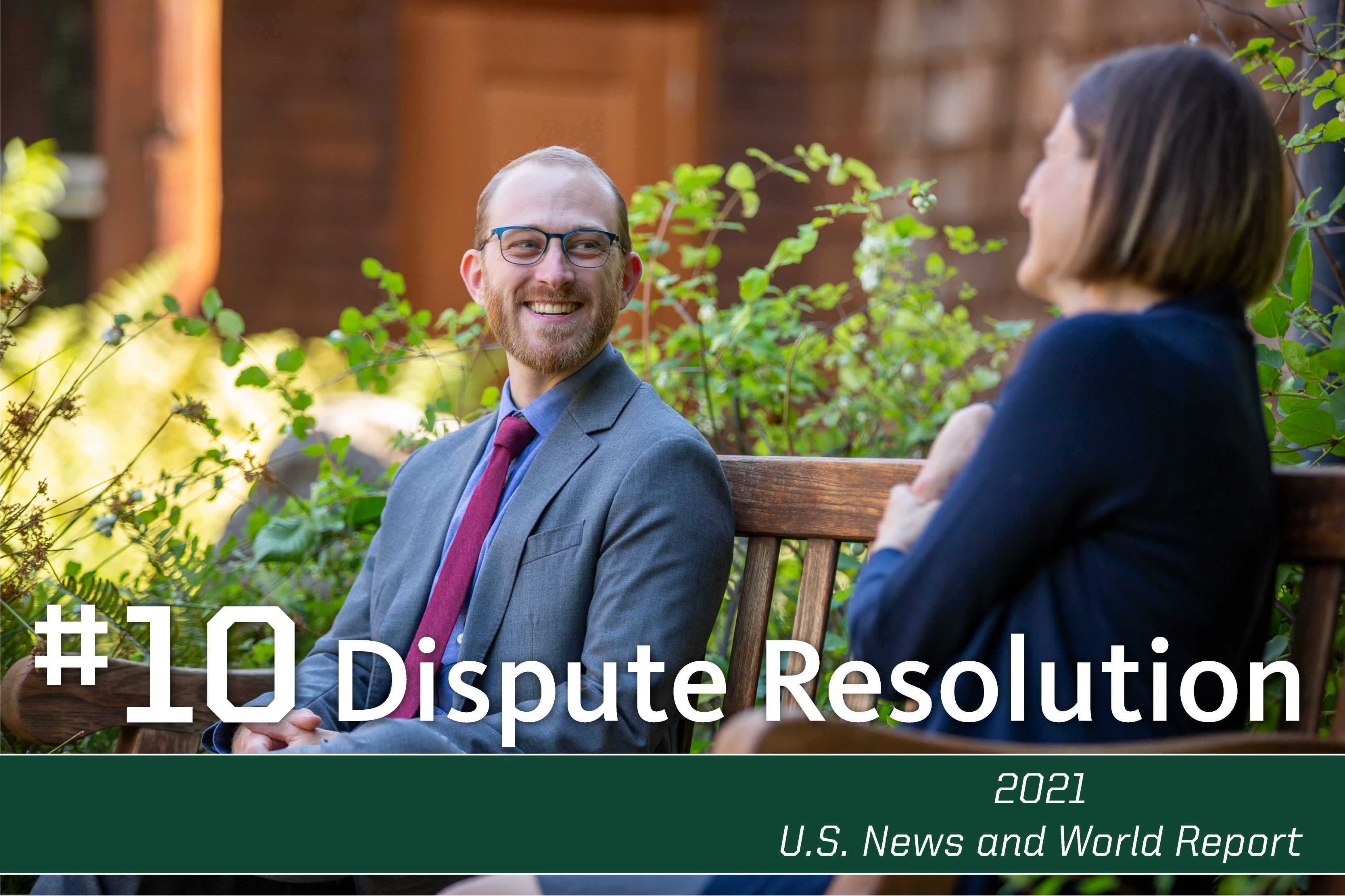 Oregon Law's Appropriate Dispute Resolution (ADR) Program is #10 in the nation, according to US News and World Report. 

The new ranking marks the 14th consecutive year that Oregon Law has been in the top ten nationally for its dispute resolution program, which is the only one of its kind in the Pacific Northwest. 
---
"Our students learn how to manage complex interactions through negotiation, mediation, arbitration, and a host of hybrids and other approaches," Professor Jennifer Reynolds, the ADR Program Director, said.  "In addition, our recent faculty work focuses on cutting edge areas for alternative practice—schools, the workplace, the public square, and the criminal justice system."
Oregon Law's ADR Program continues its long tradition – begun in 2000 – of preparing students for real-world legal practice.