Latin: For the public good.
Pro bono legal work is so important that the American Bar Associations' Rules of Professional Conduct strongly encourages all lawyers to participate in it. Oregon Law has a long history of dedication to public service, and you will have many opportunities to participate in pro bono work throughout your time here.
---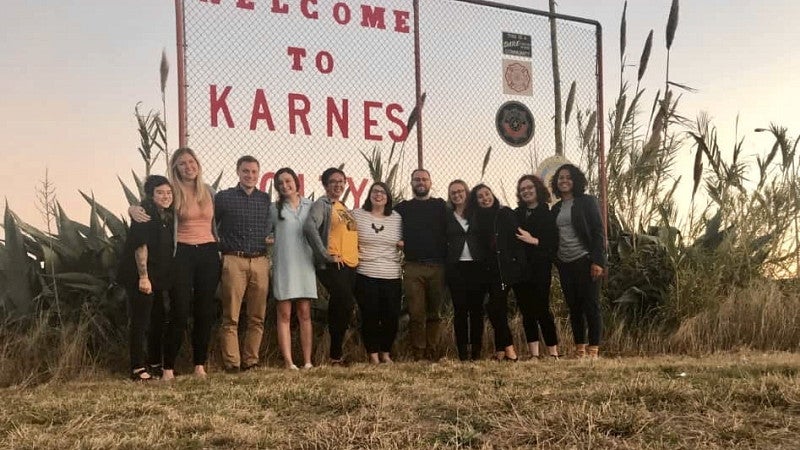 ---
UO Law students provide volunteer hours to a myriad of organizations that serve individuals who otherwise would not have access to justice. Students can arrange their own pro bono or volunteer for one of the ongoing opportunities with local nonprofits.
Below are a few of the organizations students provided pro bono legal assistance to in 2018-19:
Access the Law
Al Otro Lado
Civil Liberties Defense Center
Eugene Community Court
Grupo Latino de Acción Directa of Lane County
Legal Aid Services of Oregon
Oregon Law Center
Lane County Legal Aid and Advocacy Center
NW Workers Justice Project
---
Every year, students who complete 40 hours of pro bono during law school are recognized at graduation with Pro Bono Honors. Awards are also given for exceptional service in:
The Outstanding Pro Bono Service Award: given to the member of each class who records the most pro bono in the academic year.
Oregon New Lawyers Division Pro Bono Challenge Award: recognizes the student who does the most pro bono work during the prior school year.
The Nicole Richardson Outstanding Public Service Award: Nicole Richardson was a passionate student dedicated to underserved populations, especially indigent criminal defendants. In honor of her commitment to justice, her family established this annual award given to one or two 3Ls.