Housed within the University of Oregon School of Law, the Oregon Office for Community Dispute Resolution (OOCDR) supports the delivery of upstream alternative dispute resolution services across Oregon.
OOCDR promotes inclusive and accessible mediation services that are tailored to the community. We support the network of Community Dispute Resolution Centers across the state through grantmaking, consultation, training, research, technical assistance, networking, and collaborative activities and initiatives.

R​​​​esolution Centers provide direct services, help connect people to local providers (e.g., financial resources, legal aid, rehousing & credit counseling), and provide conflict resolution education for youth and adult community members.
Supporting Inclusive Access to Justice
Our program aims to increase underserved community member's access to preventative services and improve access to justice in Oregon.
9,206
CASES MEDIATED OR FACILITATED
51,613
OREGONIANS USED MEDIATION SERVICES
21,012
VOLUNTEER HOURS CONTRIBUTED TO COMMUNITY MEDIATION SERVICES
---
Serving the Community
Our partners at Resolution Centers across Oregon are working to create safer communities by providing a broad range of accessible and effective dispute resolution services.
82%
OF MANDATORY CASES CREATED AGREEMENTS
91%
OF CLIENTS FELT THE MEDIATION PROCESS WAS FAIR
94%
OF CLIENTS FELT RESPECTED THROUGHOUT THE PROCESS
Learn more about OOCDR's impact:
---
Community Dispute Resolution Centers
---
Oregon County
Resolution Center(s)

Benton County

Clackamas County

Coos County

Crook County

Deschutes County

Douglas County

Gilliam County

Hood River County

Jackson County

Jefferson County

Josephine County

Lane County

Lincoln County

Linn County

Marion County

Multnomah County

Polk County

Sherman County

Union County

Wasco County

Washington County

Wheeler County
Some Resolution Center services are available statewide, while other services are available to residents of specific counties. If you're unsure whether you can access services at any of the above Resolution Centers, please contact us directly. We can help locate the appropriate Resolution Center to serve you.  
---
In the News 
Clackamas County Administrator Gary Schmidt shares a letter from a grateful recipient of eviction prevention mediation services with the Board of County Commissioners during the January 26, 2023 Business Meeting.
---
Contact us
Patrick Sponsler - Administrator, Oregon Office for Community Dispute Resolution
Email: sponsler@uoregon.edu
Phone: 541-346-1623
Office: 137A Knight Law
---
Our partners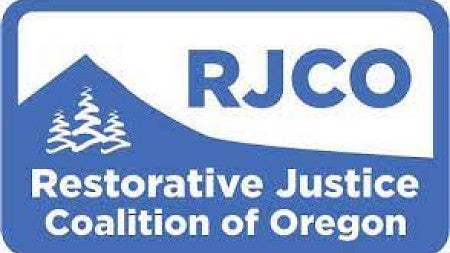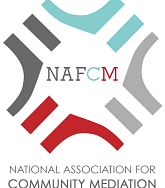 ---
The Oregon Office for Community Dispute Resolution receives 100% of its funding from the Oregon State Legislature. To access Oregon Target Fund Budget information, please click here.