Where Law Means Business.
---
Whether you decide to launch a business, join or start a firm, work in-house, litigate, advise nonprofits, or shape law and policy, make sure you have the skills and knowledge to chart your path to success in business law.

Oregon Law's comprehensive Business Law program explains the law as it intersects with business, finance, green business, intellectual property, sports, and tax.
---
The Business Law Program
A
the national jurist's Prelaw magazine
---
University of Oregon School of Law
---
Practical Experience
The business law program offers a robust curriculum and rich practical learning opportunities inside and outside the classroom.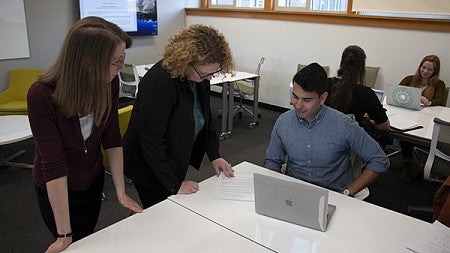 ---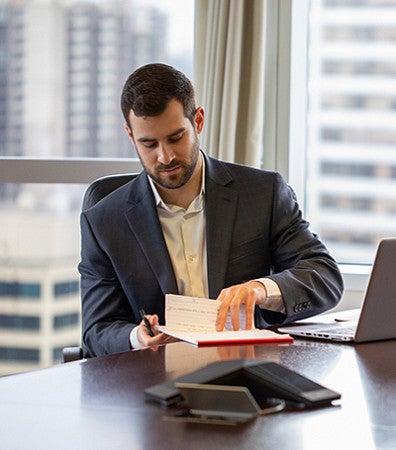 Careers
As a business lawyer, you may work at a small firm, a large firm, as in-house counsel for a start-up company or corporation, or as an entrepreneur.
---
Faculty 
World-class business law faculty embrace an interdisciplinary approach with an emphasis on career development and hands-on learning to help business law students develop real-life, cutting-edge solutions in the global marketplace.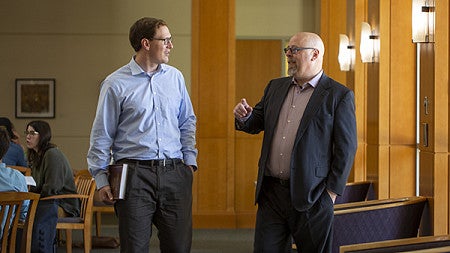 ---
Support Business Law
Oregon Law prides itself in providing students with excellent teaching, skills-based learning opportunities, and a rich, diverse business law curriculum.
Help us continue our work. Consider supporting the Business Law program!
---
Business Law News