Events & Lectures
---
Derrick Bell Lecture
2020 Derrick Bell Lecture
"The Permanence of Racism: Race, Power and the Architecture of American Democracy"
Guy-Uriel E. Charles, Professor of Law at Duke Law School and co-director of the Duke Law Center on Law, Race, and Politics, teaches and writes about constitutional law, election law, campaign finance, redistricting, politics, and race. In 2016, he received the Law School's Distinguished Teaching Award.  He has published over 30 articles in top law journals and is the co-author of two leading casebooks and two edited volumes.  He has been a visiting professor at Harvard, Berkeley, Georgetown, Virginia, and Columbia law schools. 
Opening remarks were given by Janet Dewart Bell, author of Lighting the Fires of Freedom: African American Women in the Civil Rights Movement. She is a social justice advocate, activist, Emmy award-winning broadcaster and commentator, and the widow of Derrick Bell. 
Watch the 2020 Derrick Bell Lecture Livestream
Watch the UO Today interview with Janet Dewart Bell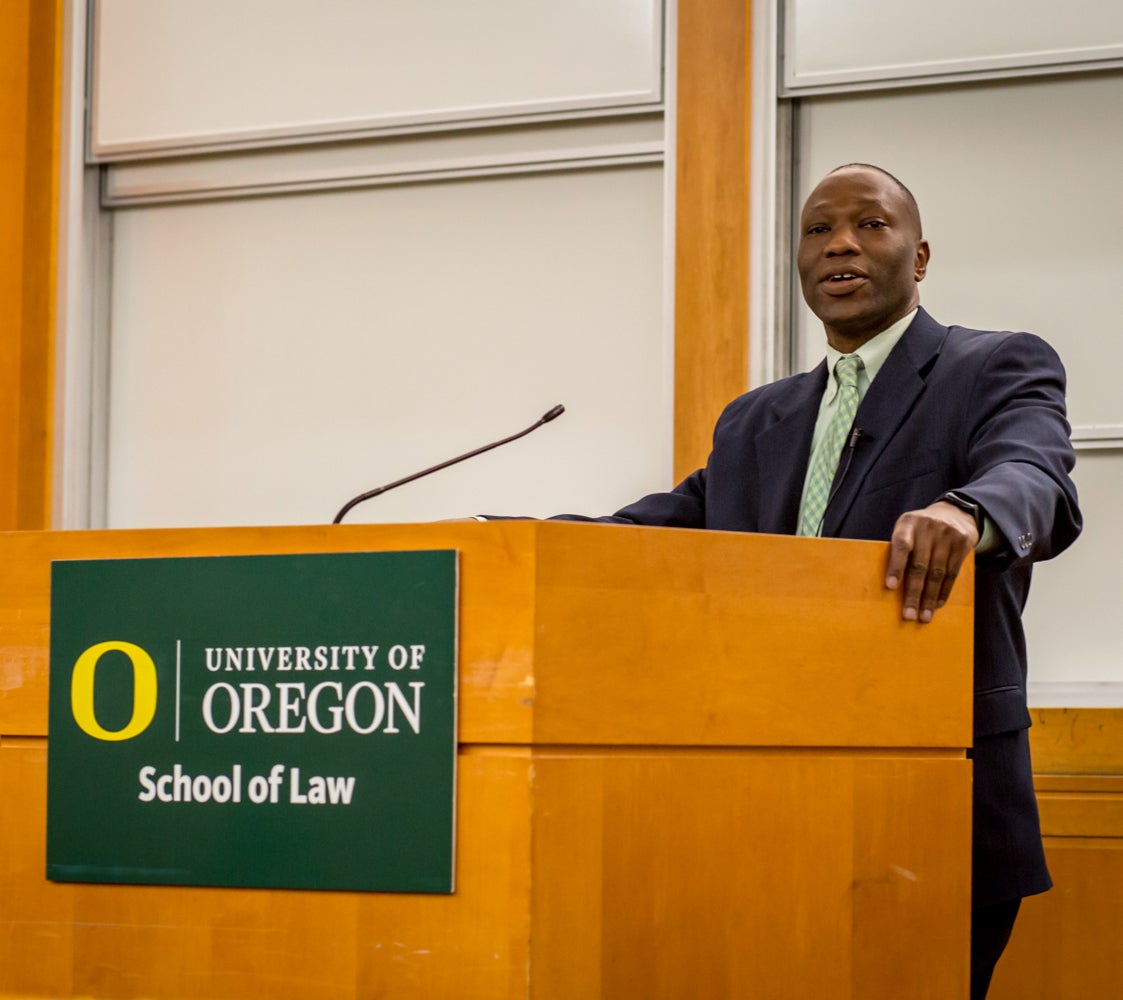 ---
Rennard Strickland Lecture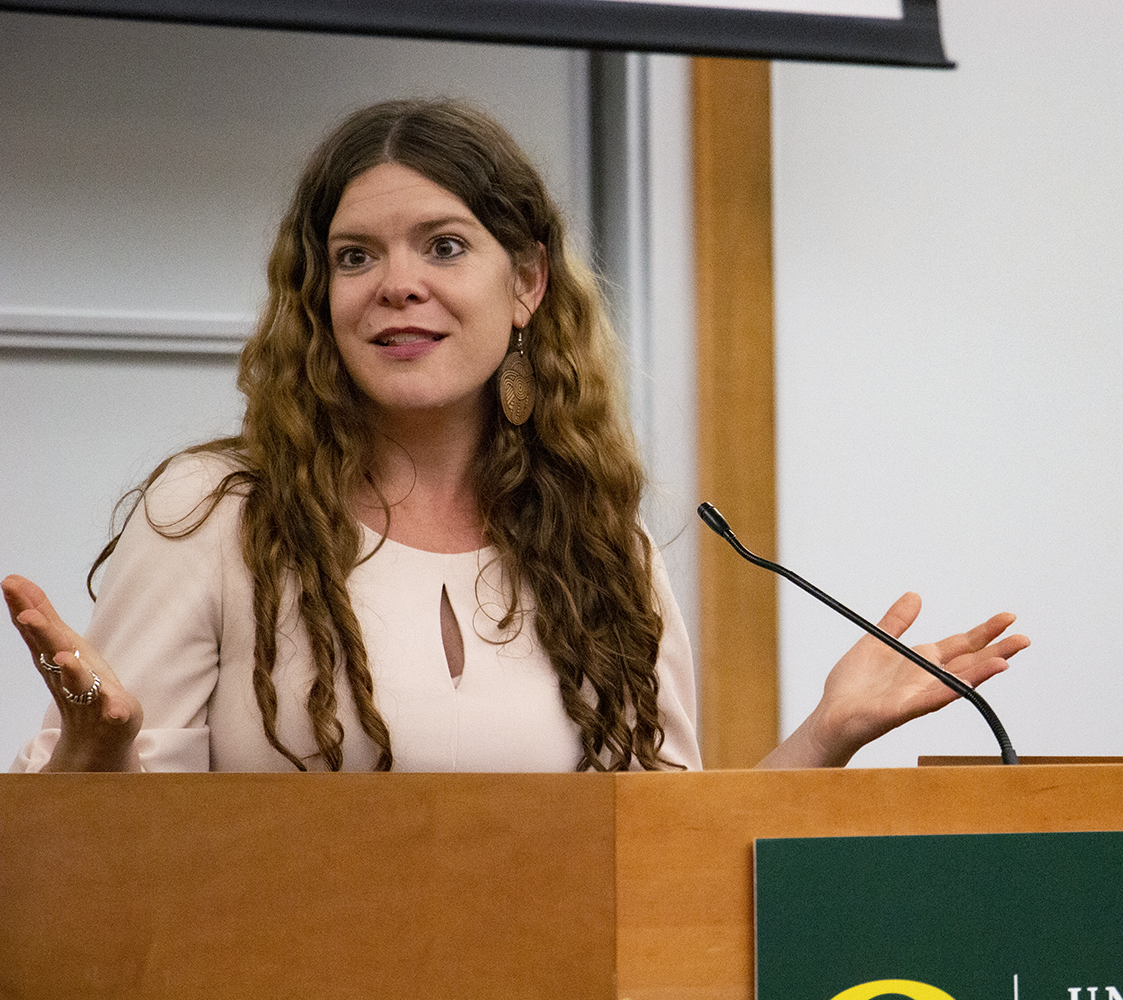 2019 Annual Rennard Strickland Lecture
"Tribal Sovereignty: The Origins of Environmental Law"
Mary Kathryn Nagle, a member of the Cherokee Nation and a partner at Pipestem Law, a firm that specializes in the sovereignty rights of tribal governments, spoke on the intersection of environmental law and tribal sovereignty.