The Food Resiliency Project addresses key environmental and policy issues relating to all stages of the food system, including production, transportation, packaging, and consumption. These issues are examined through both a local and a transnational perspective. Local resilience to natural disaster and climate change is a key theme driving communities to develop self-sufficiency in their food systems. Important issues include patents related to modified seeds, land use reform to promote urban and household food production, use of public parks and spaces as "foodscapes," use of conservation easements to secure urban farms, impacts from genetic modification of food and genetic pollution, transition from pesticides and herbicides, legal incentives to promote carbon sequestration in farming practices, global food trade, and international frameworks to ensure food sovereignty, security, and justice, among many more.
Recent Publications
Faculty
FRP Fellows
Lisa Millstein - 2L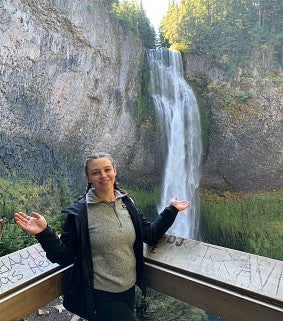 Lisa was born and raised in San Mateo, California. She developed a passion for protecting the environment in high school during a historic statewide drought. Lisa then attended the University of Oregon and graduated in 2019 with her B.S. in environmental studies and geography and a minor in food studies. During this time, she shaped a passion for developing better food systems and food security. After graduating, Lisa worked for City of Eugene Parks and Recreation helping provide resources to underserved families. To kick off her first year at Oregon Law, she served as a 1L representative for Land Air Water and as a conference co-director for the 2022 Public Interest Environmental Law Conference. 
Lisa spent her most recent summer interning with Tualatin Riverkeepers. This year, she will serve as the Social Outreach Coordinator for Land Air Water and is assisting in the founding of Oregon Law's new environmental justice club, Student Advocacy and Action for Environmental Justice (SAAEJ). This is Lisa's second year as a fellow with the Food Resiliency Project, and she is looking forward to further developing the program with her peers. 
Katie Moreland - 3L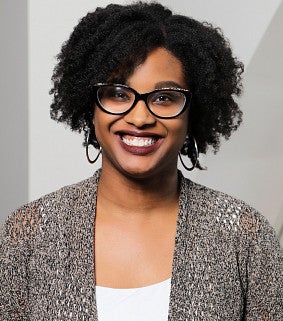 Katie was born and raised in the Pacific Northwest. She attended Oregon State University, majored in Cultural Anthropology, minored in Chinese Language and Culture, and earned a Food in Culture and Social Justice certificate. Through her studies, Katie learned about the complexities of our global food system and its many injustices, particularly toward people of color and those living in low-income communities. Katie chose to attend the University of Oregon School of Law to pursue a law degree and a master's degree in Conflict & Dispute Resolution. She hopes to use her law and conflict resolution studies to help transform our food system and aid underserved communities in agricultural land acquisition and retention.
In the summer of 2021, Katie was an Honors Intern at Vermont Law School's Center for Agriculture and Food Systems. In the summer of 2022, she attended a study abroad program in Venice, Italy examining the impacts of climate change on land use and cultural heritage sites. Outside of school, Katie loves to read, eat, and hang out with her friends and family. 
Alex Musicant - 2L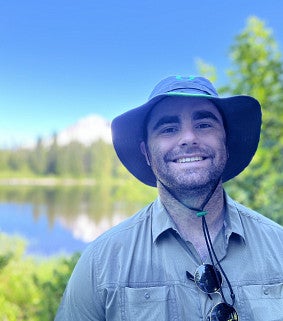 Born and raised in Southern California, Alex comes to the Food Resiliency Project with an appreciation for the unique ecology of the Pacific Northwest. Alex has an undergraduate degree in English Literature from Colorado College as well as a post-graduate certificate in Environmental Science from the University of California, Los Angeles. Alex is excited to bring his background in the humanities to the Food Resiliency Project and hopes to add to the growing body of scholarship on food policy. He is particularly interested in soil science, regenerative agriculture, and the interactions between government and food. While a fellow with the Food Resiliency Project, Alex hopes to bring members of the agricultural community together to collaborate on transformative policy. 
Recently, Alex clerked with Bet Tzedek Legal Aid, where he assisted with juvenile immigration cases. This work has prepared him to work toward community empowerment throughout his career; and Alex sees the creation of resilient food systems as one of the many ways communities can strengthen themselves in the face of a changing world.