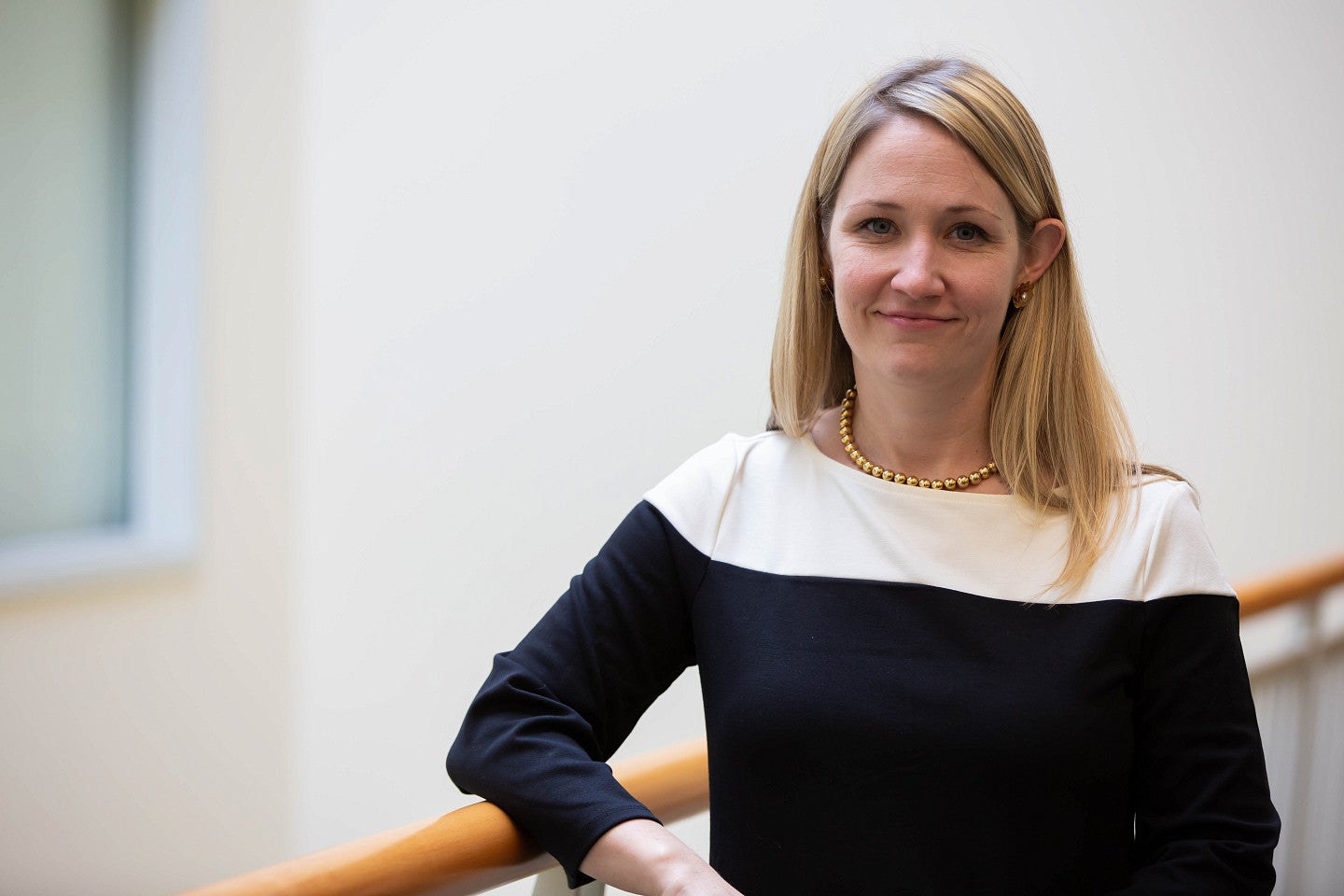 Elizabeth Frost, 
Senior Legal Research and Writing Professor
2021 Orlando John Hollis Outstanding Faculty Teaching Award
The award was established in 1990 by an endowment gift from Wallace and Ellen Kaapcke in honor of Orlando John Hollis. It is awarded annually to an outstanding teacher at the law school who displays excellence in classroom instruction.

Elizabeth Frost arrived at the University of Oregon School of Law in May 2010. She teaches Legal Research and Writing I and II, Intensive Writing, Legal Drafting, Advanced Legal Research; Real Estate Transactions; Advanced Legal Writing; Writing Colloquium.
Frost was nominated by several students who noted she:
"helps build foundational lawyering skills, while also boosting our confidence."
"makes herself available to discuss not just legal writing issues but also career planning—or anything else . . . on our minds."
"told us at orientation that 'you can be a masterpiece and a work in progress at the same time'."
"remained extraordinarily available and accessible despite being off-campus through the last year due to the COVID-19 pandemic."

Elizabeth Frost's Teaching and Scholarly Activities
To complement classroom work, Elizabeth Frost put together other tools to further hone law students' writing skills.  In 2020-21, she developed The Red Pen Series, a collection of short, accessible video tutorials that review discrete points of grammar, punctuation, and proofreading. The videos provide overviews of basic rules, examples, common errors to avoid, and creative solutions to tricky writing problems. Frost hosted "Throwback Thursdays," regular lunch-hour grammar workshops for students. She also created the "Just Write" sessions, three-hour blocks of focused, dedicated time for students to work on major writing projects.
"We are so fortunate to have Liz Frost on our faculty," Dean Marcilynn Burke said. "She is one of the reasons our Legal and Research Writing Program is top in the nation. She is demanding, yet caring, and is highly skilled in helping our students to become professional advocates," the Dave Frohnmayer Chair in Leadership and Law continued.
During the summer, Frost teaches in the law school's Prelaw Undergraduate Scholars (PLUS) Program. The PLUS Program is an LSAC sponsored four-week summer experience. The program provides college first and second year students from historically underrepresented groups an introduction to the skills required for successful matriculation to law school and entry into the legal profession. She also helps lead the law school's pre-orientation program. In that program, she leads Introduction to Legal Fundamentals, a week-long event that provides the opportunity for incoming 1Ls to engage with local attorneys and alumni. During this time, 1Ls connect with 2L and 3L peer mentors, and produce their first legal writing product—all before classes begin.
Frost was the law school's 2018-20 Galen Scholar in Legal Writing. As Galen Scholar, she instituted first-year and upper-level writing awards that are given to students each year. Frost serves as the incoming editor-in-chief of the national Journal of the Legal Writing Institute and writes regularly for the Legal Writer column in the Oregon State Bar Bulletin. She also serves on the Conference Planning Committee for Association of Legal Writing Director's (ALWD) 2021 Biennial Conference, ALWD's Scholarship Grants Committee, and on the Dean's Faculty Advisory Committee.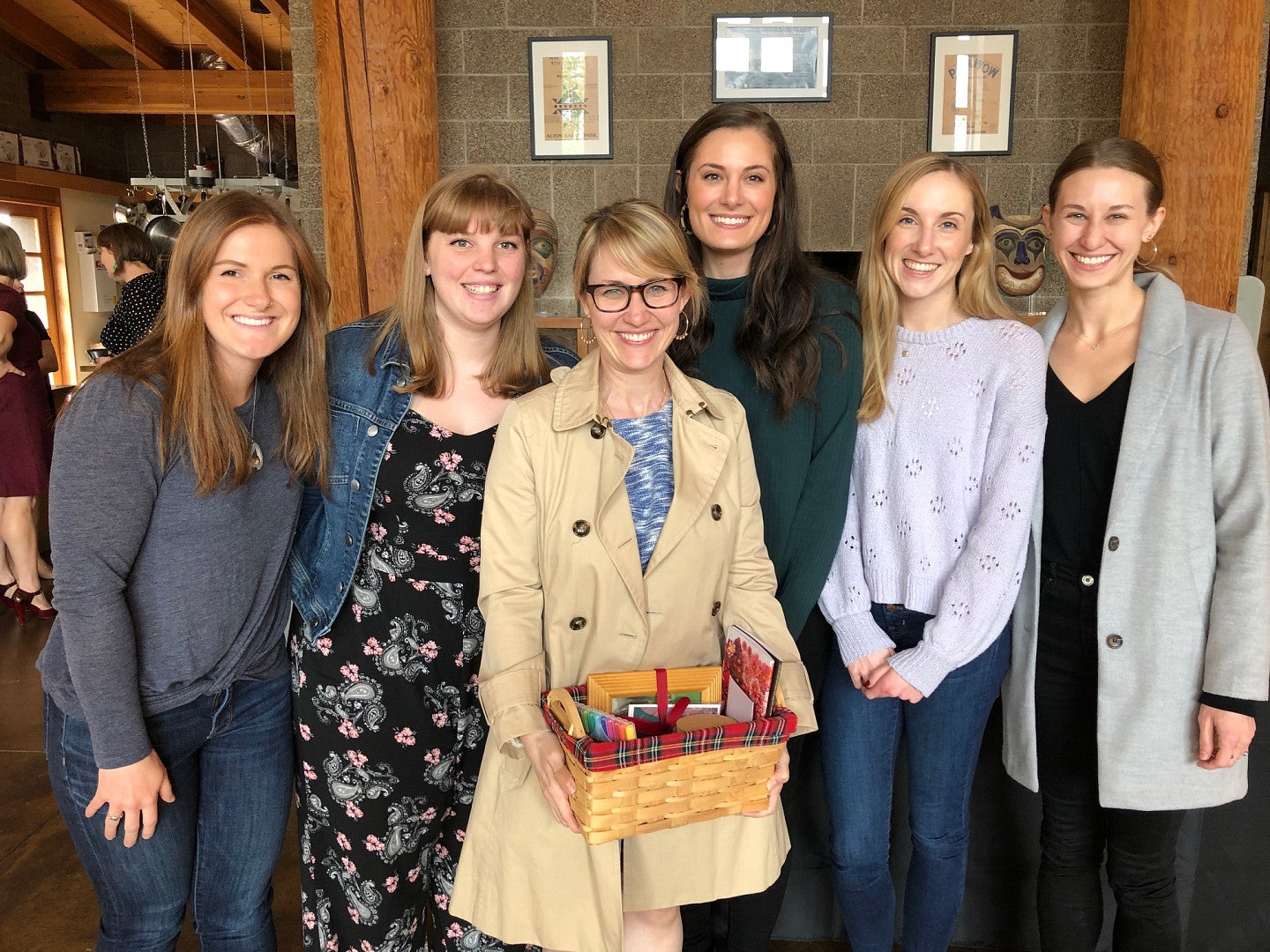 Get to Know Elizabeth Frost
What do you enjoy most about teaching Oregon law students? 
As an LRW professor, I have the unique privilege of spending an entire year with students right at the outset of their legal careers. I delight in watching them climb that incredibly steep learning curve at the beginning and develop into capable advocates over the course of the year. And personally, I can tend towards cynicism, so selfishly, I'm grateful that Oregon law students keep me optimistic. I admire their creativity, their passion, their energy, and the kindness they show one another. 
Who has had the most influence in your life's work?
I've been fortunate to have had a series of incredible teachers and mentors, and none has been so generous or inspiring as Suzanne Rowe. She taught me to teach, and she continues to encourage and support my work. My high school history teacher, Mr. Lancaster, is the person who made me think seriously about a career in teaching, even though he advised me to stick with law school. Mr. Lancaster cared about every single student. He was serious about his work and the subject matter but not about himself. Everyone left his class feeling inspired, and we're talking about surly teenagers! If I can teach at one-tenth the level he did, that'll be a win for me. 
What book(s) are you reading right now? 
 
I typically read fiction, but right now I'm finishing up a very silly travel memoir called Round Ireland with a Fridge by Tony Hawks and Caste by Isabel Wilkerson. I also try to read a short story or two each day from Ross Gay's The Book of Delights to keep me upbeat. The next book on my to-read pile is How to Build a Girl by Caitlin Moran. But the book that has stuck with me most over the past year or so is Tara Westover's Educated.
---
School of Law Communications