Diversity & Inclusion at Oregon Law
Our Mission
Diversity is a crucial and invaluable component of the intellectual, educational, and social mission of our community. At Oregon Law, we believe that strengthening our efforts around diversity, equity, and inclusion is critical to our overall efforts to achieve excellence as a competitive, world-class law school.

Our immediate aim is to foster a more inclusive learning and working environment for students, faculty, staff, and community partners—one that is successful, thriving, and more resilient because of its diversity. Our broader aim is to learn, teach, and practice the principles of equity and justice in all we do, helping to ensure that all people have the opportunity to grow, contribute, and develop.

Our Diversity Action Plan
The University of Oregon is located within the traditional homelands of the Southern Kalapuya. Following the Willamette Valley Treaty of 1855, Kalapuya people were forcibly removed to the Coast Reservation in Western Oregon. Today, descendants are citizens of the Confederated Tribes of Grand Ronde Community of Oregon and the Confederated Tribes of the Siletz Indians of Oregon.  Learn more about this native history on campus with the Many Nations Longhouse.
Meet Oregon Law's Director for Diversity, Inclusion & Leadership Development
"At Oregon Law, our aim is to foster a more inclusive learning and working environment for students, faculty, staff, and community partners—cultivating a community that is successful, thriving, and stronger because of its diversity."
Chris Ruiz de Esparza
Director of Diversity, Inclusion, and Leadership Development
Faculty scholarship and teaching in the areas of diversity, inclusion, and civil rights 
Oregon Law's faculty are engaged in a wide variety of research and teach on topics that touch every day lives. Their work encompasses a wide range of fields including human rights, civil rights, international law, and criminal law. Learn more about their valuable research, which focuses on themes of diversity and inclusion.
---
Courses that fulfill the Diversity Requirement:
Civil Practice Clinic
Child Development and Law
Children and the Law
Contemporary Issues in American Indian Law
Domestic Violence Civil Clinic
Domestic Violence Protective Order Clinic
Domestic Violence Seminar
Gender and Justice
Human Rights and Environment
Immigration Law
Indian Law
International Law
Race, Gender, and Bias
Women and the Law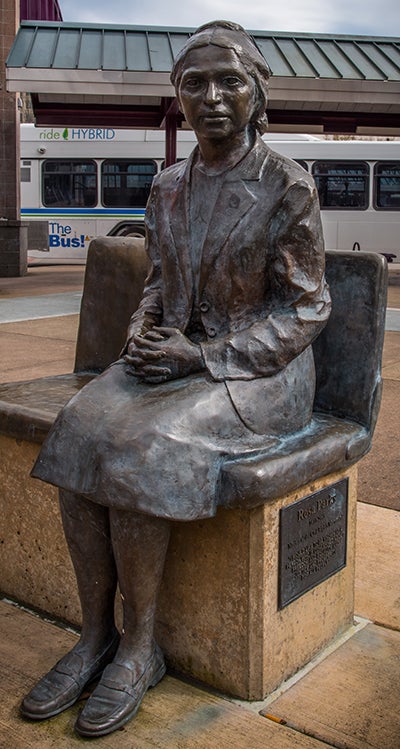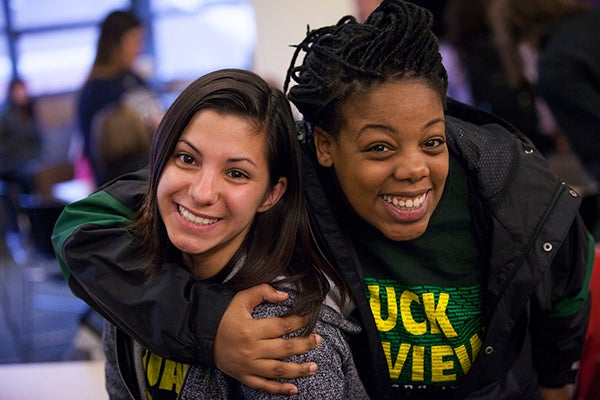 LSAC Prelaw Undergraduate Scholars
The University of Oregon LSAC PLUS Program is designed to increase the number of lawyers from underrepresented groups by introducing frst-and second-year college students to the skills important for law school success. 
 Research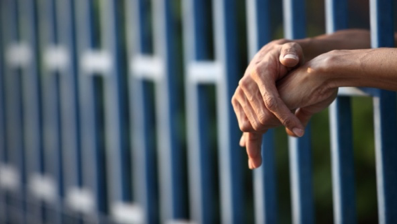 Study Shows Racial Inequity in Parole Decisions
A recent California law created parole hearings to provide a "meaningful opportunity for release" to people who were sentenced to life in prison as children. Under this law, hundreds of people have been granted parole, and as of 2017, none of them had returned to prison.
New research by Assistant Professor Kristen Bell suggests, however, that the law's promise of a meaningful opportunity is not an equal opportunity. Black people and people without a private attorney were more likely to be denied parole.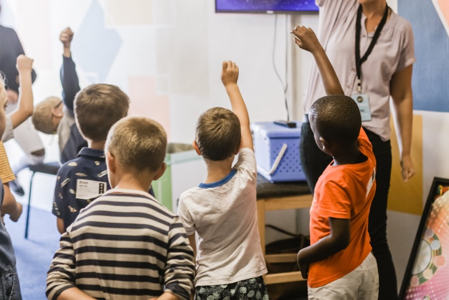 Analyzing Racial Disparities in School Discipline
In the US there are significant racial inequalities in school discipline but little agreement on how best to measure them.
Grant-funded research done by UO Professors Erik J. Girvan (Associate Professor, School of Law) and Kent McIntosh (College of Education), and Keith Smolkowski (Oregon Research Institute), examines common measures of racial disparities, proposes and explains alternatives, and makes recommendations to schools, districts, and states on how to better assess and understand this important problem.
Community Engagement
Throughout the year, Oregon Law hosts several events that are open to the public. These events are meant to engage members of the UO campus and community at-large as well as foster open discussions about topics surrounding diversity and inclusion.
Derrick Bell Lecture
The Derrick Bell Lecture Series is named after the first African-American Dean of the UO School of Law, Derrick Bell. Dean Bell's tenure at Oregon Law began in 1980. During his time at the School of Law, his commitment to civil rights, race and law intersections were essential to ushering in a new era at Oregon Law. To honor his legacy, the School of Law partners with the Office of Institutional Equity and Diversity, along with other campus departments to host the annual lecture series.
2020 Derrick Bell Lecture
"The Permanence of Racism: Race, Power and the Architecture of American Democracy"
Guy-Uriel E. Charles, Professor of Law at Duke Law School and co-director of the Duke Law Center on Law, Race, and Politics, teaches and writes about constitutional law, election law, campaign finance, redistricting, politics, and race. In 2016, he received the Law School's Distinguished Teaching Award.  He has published over 30 articles in top law journals and is the co-author of two leading casebooks and two edited volumes.  He has been a visiting professor at Harvard, Berkeley, Georgetown, Virginia, and Columbia law schools. 
Opening remarks were given by Janet Dewart Bell, author of Lighting the Fires of Freedom: African American Women in the Civil Rights Movement. She is a social justice advocate, activist, Emmy award-winning broadcaster and commentator, and the widow of Derrick Bell. 
Watch the 2020 Derrick Bell Lecture Livestream
Watch the UO Today interview with Janet Dewart Bell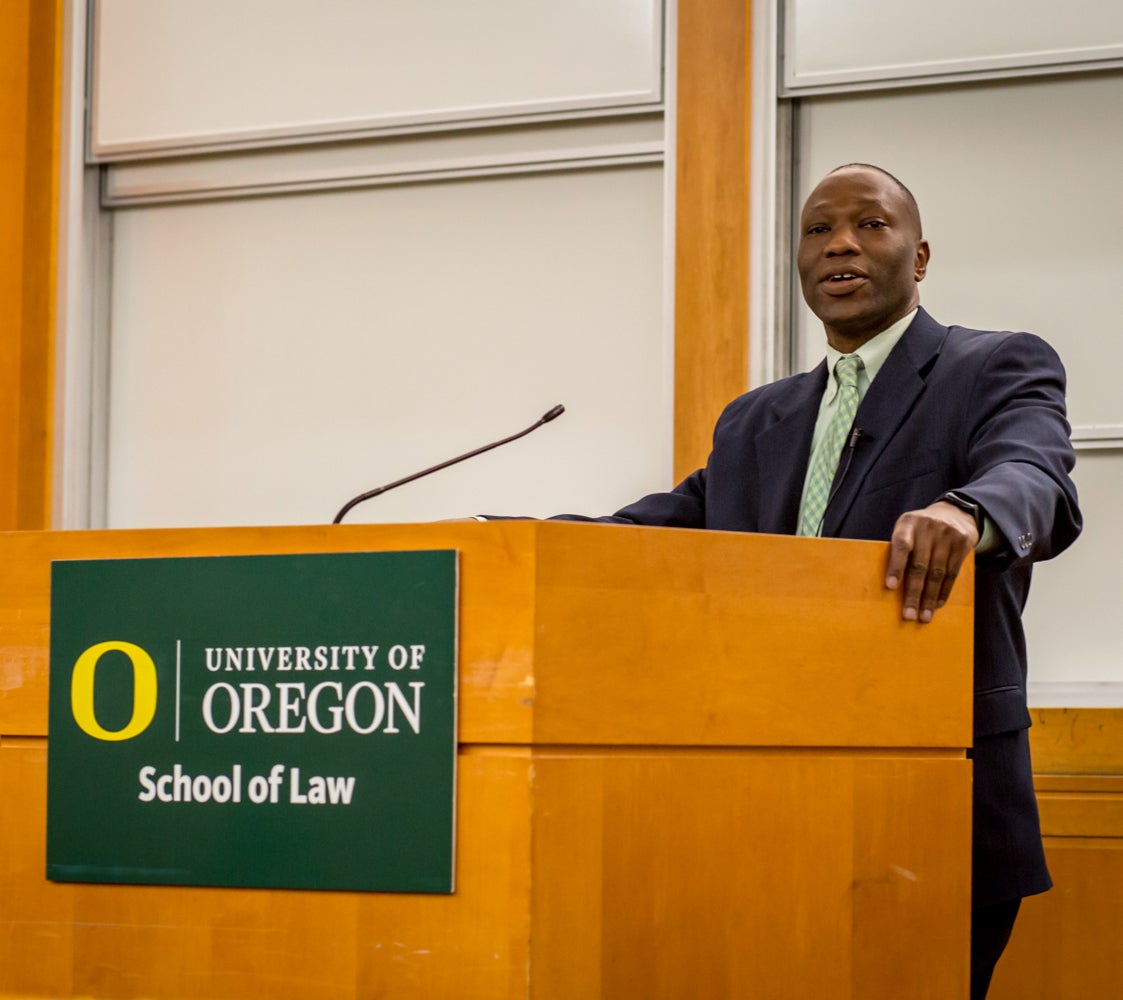 Wayne Morse Center theme of inquiry: Borders, Migration, and Belonging. 
A two-year theme of inquiry exploring the human experience of migration in Oregon, the United States, and the wider world. 
---
Celebrating Our Students
Our goal is to develop students to their full potential, help them find their voice, and learn how to use that voice to advocate for justice, their clients and their cause. Students are also encouraged to be active participants in making Oregon Law a place where everyone can live, learn, and flourish.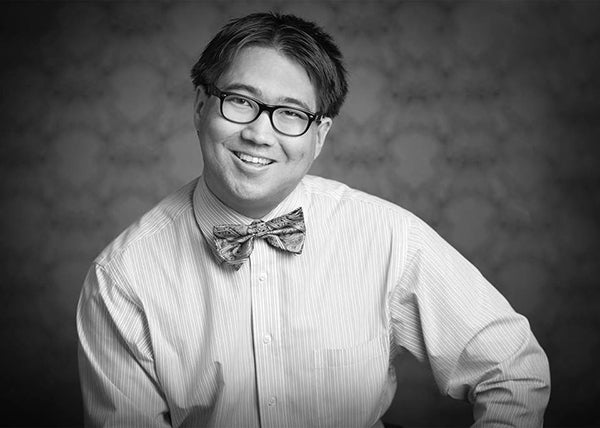 Making History, Changing Lives: Minoru Yasui Fellowship
As the first-ever Minoru Yasui Fellow, Weston Koyama (JD '19/Order of the Coif) spent his time at Oregon Law focused on using the law to overcome oppression specifically related to race and ethnicity.
 "I want future generations to know that no matter where you're from or who you are, your destiny is up to you. That in a truly free society, we are in a place to fight whatever oppression may exist out there and reclaim our destiny for ourselves."
Student Affinity Groups
Student organizations play a critical role in providing our students with support, community, and advocacy.  Among these are several affinity groups representing the different diversity and cultural groups here at Oregon Law school.  These include: 
Asian Pacific American Law Student Association
Black Law Student Association
Jewish Law Student Association
Latinx Law Students Association
Native American Law Student Association
OUTLaws (LGBTQ+ law student group)
Women's Law Forum
Resources for Diversity & Inclusion
---
Community Input
Submit a Suggestion
Report an Incident
At Oregon Law, we strive to engage with diverse points of view, see and hold multiple perspectives, and understand others from their perspective. We welcome specific feedback on what we can do to build a more inclusive environment that builds on each other's perspectives, strengths, knowledge, and abilities to maximize our community's potential.
When a violation of the University of Oregon Student Conduct Code, law school Honor Code or other policy or rule governing student conduct is alleged, or whenever a member of the law School Community believes such a violation has occurred, they are encouraged to submit an incident report.