---
Focus more deeply on some of the commonalities that occur in other practice areas, further exploring the dynamics between people and groups. Includes work in facilitation, dialogue, community organizing, activism, and more; it can also be a subtext or an area of focus of the other sectors of practice.
---
Carrie Bennett '15
Founder/Senior Facilitator
Learning Through Difference, LLC (Fort Collins, CO)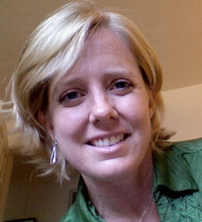 Carrie provides facilitation and mediation services for city governments, nonprofits, schools and small businesses.

"The CRES program gave me specific knowledge and skills to effectively support my clients with more complex and charged cases. The degree and the strong reputation of the university, have opened doors that would not otherwise be open. My CRES experience gave me invaluable professional connections. These continue to fuel both my client base and my professional learning."
---
Environmental Education and Outreach Specialist/Spanish Proficient, Triangle Associates, Inc., Seattle, WA
Manager of Youth Education and Wellness Programs, Latino Network, Portland, OR
Many Nations Longhouse Steward, University of Oregon, Eugene, OR
Multicultural Academic Advisor for Native and Indigenous Student Retention, University of Oregon, Eugene, OR
Social Justice Rapid Response Fund Coordinator, New Voices for Reproductive Justice, Pittsburgh, PA
---
ANTH 513 – Culture & Psychology
CPSY 508 – Work Self-Care
CRES 515 – Conflict and Gender
CRES 540/541 – Dialogue Across Differences 1& 2
EDLD 510 – Diversity Communication Facilitation
ES 510 – Native Feminisms
ES 607 – Queer Ethnic Studies
FHS 583 – Prevention of Interpersonal Violence
HIST 510 – US Politics of Sex
INTL 531 – Cross-Cultural Communication
PPPM 617 – Human Settlements
PS 510 – Politics of Marriage
PSY 559 – Cultural Psychology
SOC 510 – Sex/Gender/Race Popular Culture
---
Center for Intercultural Organizing
Centro Latino Americano
Kayan-Feminist Organization
Kids4Peace
UO Center for Multicultural Academic Excellence
UO Title IX Office
UO UNESCO Crossings Institute
Womenspace
---
A Time to Be Tough, a Time to be Tender: Exploring the Paradigms and the Effects of Masculinities in Post-Conflict Northern Ireland
An Analysis of US Drug Policy: Its Effect on Communities of Color and a Path to End the War on Drugs
Being Native at the UO: Analysis of a Survey and Recommendations in Support of Native Student Success
Culture, Identity, and Sport: Football's Role in Ethno-Religious Conflict
Fake Geek Girl: The Gender Conflict in Nerd Culture
Power, Privilege, and Process: Transformative Discourse for Social Change
Tug of War: The Internal and Interpersonal Conflicts first and Second- Generation Chinese American Youth Face Due to Acculturation
Utilizing Restorative Justice Practices in Title IX Processes: A Case for Accountability
---
Alaí Reyes-Santos
Pro Tem Instructor and Associate Professor, Ethnic Studies
Professor Reyes-Santos teaches Cross-Cultural Dynamics in the CRES Program. Her academic interests include: migration studies, cultural and media studies, Black Studies, gender and sexual politics, and AfroCaribbean approaches to social justice, conflict resolution, environmental stewardship, and healing. In addition to her work at the UO she is also the founder of the ceremonial space Ilé Estrella de los Mares, and an equity and inclusion consultant. She is the author of Our Caribbean Kin: Race and Nation in the Neoliberal Antilles (Rutgers University Press, 2015).
Alaí's manuscript-in-progress, Oceanic Whispers, Secrets She Never Told, intervenes in conversations about restorative justice and community healing through a Black Caribbean epistemological lens. Her ongoing research project with Dr. Ana-Maurine Lara, titled Decolonizing Knowledge: AfroIndigenous Caribbean Women Healers, will showcase healers and their ethnobotanical resources through an open-access digital archive.
As a consultant, Alaí has worked with the Organization of American States' Inter-American Commission on Human Rights, Northwest Youth Corps, School Garden Project, Non-Profit Association of Oregon, Northeast Oregon Economic Development District, and Mobilize Green. She has also served on MRG Foundation's Board of Directors and intercultural education initiatives in Centro Bono's migrant justice programs in the Dominican Republic. 
An award-winning teacher, Alaí recently received the 2015 Ersted Distinguished Teaching Award. She is a high priestess and tradition keeper of Caribbean Regla de Osha, an Afro-descendant ceremonial practice that survived through cross-cultural exchanges in the islands. Her pedagogical practice draws from her ceremonial training in order to foster open conversations about social violence, power, and solidarity. She received her BA in Comparative Literature from the University of Puerto Rico, Mayaguez; and her MA and Phd from the University of California, San Diego. She has lived in Oregon since 2005.
---