---
*We are not offering visits at this time. Please check back in January*
---
Explore our program first-hand - visit us in beautiful Eugene, Oregon.  
Sit in on a class. Experience what a CRES class is like. Get a feel for the classroom dynamics and course material. Just remember to check with us before you schedule, to ensure you will be visiting when courses are in session. 
Meet our students. Students can be great sources for unfiltered opinions about a program. Ask them anything: what they like and don't like, their opinion of/or relationship with the faculty, if they'd recommend the program, about their student experience, and about career preparation and outcomes. Don't forget to also ask them about life outside the program (e.g. cost of living, recreational activities, wonderful eateries, etc.). 
Talk with faculty. Learn more about the program and curriculum from their perspective. Do some prep work beforehand, paying attention to the faculty's academic background, research, and experience. 
Tour the Knight Law Center and the UO campus.  Tour the beautiful building in which we are housed. In addition to classrooms and offices, Knight Law Center facilities include the Jaqua Law Library, a student lounge, and the Law School's satellite Duck Store.  Take a tour of the UO campus and explore what comes with being a part of a larger university. Check out academic buildings as well as the Student Recreation Center, the Ford Alumni Center, and remember to pick up your Duck gear at The Duck Store. The UO even offers a running tour! 
Explore Eugene. Explore all that Eugene has to offer beyond the campus. Check out the running trails, hiking trails, delicious restaurants, delightful wineries and breweries, music scene, shopping, theater, and events. Or head 1.5 hours east to explore the mountains or 1.5 hours west to tour the coast.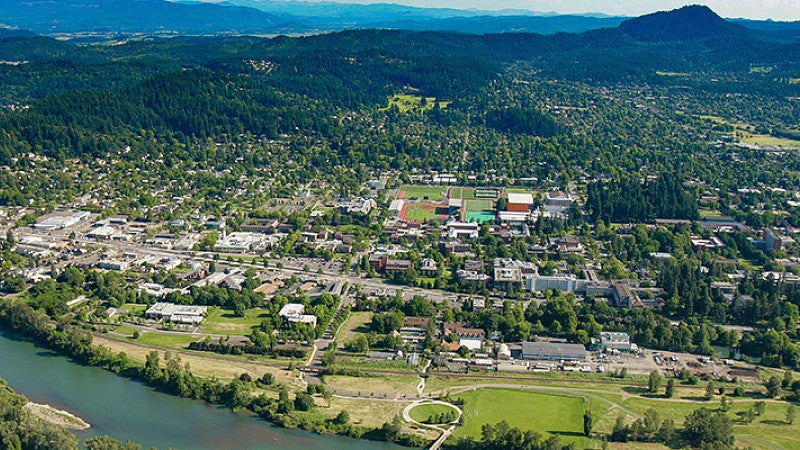 Tips for visiting to Eugene.