The John E. Jaqua Distinguished Alumni Award is presented to alumni whose personal and professional achievements and loyalty to Oregon Law exemplify the highest quality and ethical standards of the School of Law. The LSAA named the Distinguished Alumni Award after its first recipient, the late John E. Jaqua, in 2007.
* Nominations are solicited by Oregon Law and the LSAA and a committee of Oregon Law alumni selects the annual recipient.
2022 Award Recipient:
Chief Justice Martha Walters JD '77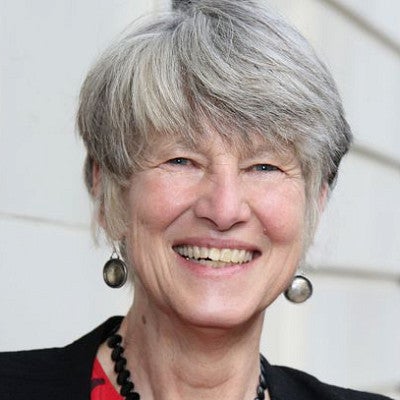 Martha Lee Walters was elected by her colleagues as Oregon's 44th Chief Justice, and began service on July 1, 2018.  First appointed to the Supreme Court by Governor Ted Kulongoski in 2006, elected in 2008; reelected in 2014.  Co-Chair of the Tribal Court/State Court Forum (since 2016); Court's Representative to the Oregon Law Commission (since  2006); Private practice:  Walters Chanti & Zennache, PC (2004-2006); Walters Romm Chanti & Dickens, PC (1995-2004); Walters Romm & Chanti, PC (1992-1995) Swanson & Walters, PC (1985-1992); Harrang, Swanson, Long & Watkinson (1977-1985), trial practice in state and federal courts, including employment and civil rights litigation; general practice, including business advice,  municipal law and domestic relations.   American College of Trial Lawyers (since 1999) ; Uniform Law Commission; President (2007-2009); Co-Chair State and Federal Relations Committee (2013-2018) and Member (since 1992);American Law Institute  (since 2004); Judicial Conference of the Ninth Circuit (1992-1995); American Board of Trial Advocates (since     2017); Fellow of the American Bar Foundation (since 1998); Direction Service; Board Member (1998-2006); Classroom Law Project; Mock Trial Coach (since 2012); University of Oregon School of Law Distinguished Service Award (2011).  B.A., with distinction, University of Michigan (1972); J.D., Order of the Coif, University of Oregon School of Law, (1977).  Married to John H. VanLandingham IV; two adult children.   
Past Recipients
2021 | 2020 | 2019 | 2018 | 2017 | 2016 | 2015 | 2014 | 2013 | 2011 | 2009 | 2008 | 2007
2021: Don Corson, JD '85
Don Corson is a Double Duck, graduating from the U of O with his bachelor's degree in 1976, and with his law degree in 1985. Before Corson started law, he worked on sustainable energy and recycling initiatives, and eventually became the statewide Chair of the Oregon League of Conservation Voters. He has been active in the Oregon Trial Lawyers Association for almost his entire legal career.Don Corson is a Double Duck, graduating from the U of O with his bachelor's degree in 1976, and with his law degree in 1985. Before Corson started law, he worked on sustainable energy and recycling initiatives, and eventually became the statewide Chair of the Oregon League of Conservation Voters. He has been active in the Oregon Trial Lawyers Association for almost his entire legal career.
2021: Kurt Hansen, JD '84 (awarded posthumously)
Kurt Hansen earned his JD in 1984 and was hired as a law clerk by the firm of Schwabe, Williamson, & Wyatt shortly after graduating Law School. Hansen spent his whole career with the firm. In addition to being a lawyer, Hansen was in the Navy and retired with the rank of Captain. Most recently he was a member of the Dean's Advisory Council before passing away this past June.
---
2020: Claudia Groberg, JD '03
Claudia Garcia Groberg earned her BA from Idaho State University in 1994 and her JD from the University of Oregon School of Law in 2003. After law school, Claudia clerked at the Lane County Circuit Court for the Honorable Lauren Holland, worked as a staff attorney at the Workers' Compensation Board, and joined the Oregon Department of Justice in 2006. She is currently the Attorney-in-Charge of the Civil Recovery Section where she provides legal advice to state agencies and supervises a team of AAGs who represent agencies statewide. Claudia also represents the Division of Child Support at the Confederated Tribe of Siletz Indians. Claudia served as co-chair on the Oregon Hispanic Bar Association and currently is a board member. She isa member of the Oregon State Bar Leadership Institute Advisory Committee, and a member of the Department of Justice Diversity and Inclusion Committee. She also volunteers her time mentoring minority law students in Oregon. When she's not working, Claudia enjoys spending time with her family, which includes her husband, three sons, two daughters-in-law, a granddaughter (and one grandson on the way), three dogs, and an assortment of cats.
---
2019: Laird Kirkpatrick, JD '68
A former trial lawyer and federal prosecutor, Laird Kirkpatrick has taught evidence and evidence related courses at Oregon Law for more than 30 years. Professor Kirkpatrick is the former Philip H. Knight Dean of the University of Oregon Law School (2002-2005), where he was also the Hershner Professor of Jurisprudence and later the Hollis Professor of Legal Procedure. Professor Kirkpatrick has dedicated his career to educating future lawyers at Oregon Law and across the nation. He is the coauthor of Evidence Under the Rules (8th ed. Wolters Kluwer 2015), a coursebook adopted at more than 100 law schools.  In addition to his career in academia, Kirkpatrick is actively involved in the American Law Institute and American Bar Foundation and serves on the Evidence Committee of the National Conference of Bar Examiners which drafts and reviews the questions for the multi-state bar examination. Kirkpatrick earned his bachelor's degree from Harvard University, where he graduated cum laude. During his time as a student at Oregon Law he was Editor-in-Chief of the Law Review.  He graduated as a member of the Order of the Coif. 
---
2018: Judge Malcolm F. Marsh '54
The Honorable Malcolm F. Marsh was born in Portland, Oregon in 1928. Judge Marsh attended the University of Oregon for three years as an undergraduate and then transferred to the School of Law from which he graduated in 1954. He was inducted into the American College of Trial Lawyers in 1979. In 1987, President Ronald Reagan appointed Judge Marsh to the federal bench. Judge Marsh presided over cases ranging from the constitutionality of mandatory drug testing for high school athletes to the criminal prosecution of followers of the Bhagwan Shree Rajneesh for conspiring to murder the U.S. Attorney for the District of Oregon. He probably is best known as the "salmon judge," because he presided over cases involving the management of state and tribal fisheries and the operation of the Columbia River Power System after several salmon species were listed as endangered. Throughout his tenure on the bench, Judge Marsh has mentored many law clerks and externs, teaching thoughtfulness, humility, and the grace that comes from hard, honest work and thorough preparation. 
---
2017: Edwin R. Peterson '57
Former chief justice of the Oregon Supreme Court Edwin Peterson served on the Oregon Supreme Court for more than a decade, as an associate justice from 1979 to 1993, and as chief justice from 1983 to 1991. While serving as chief justice, he oversaw a major reorganization of the state's judiciary system. Prior to joining the Supreme Court, he practiced law with Tooze, Kerr, Peterson, Marshall & Shenker, a Portland firm specializing in civil tort, insurance, and business litigation from 1957 to 1979. Justice Peterson has also been honored with the Frohnmayer Award for Public Service. 
---
2016: Ellen Rosenblum '75
Ellen Rosenblum has dedicated her career to public service, serving first as an Assistant U.S. Attorney in Eugene and Portland; as a District, Circuit, and Court of Appeals Judge; and, most recently, as the first woman to serve as Oregon Attorney General. As attorney general, Rosenblum's priorities include advocating for and protecting the state's most vulnerable people, including families and children; seniors; Oregonians whose first language is not English; and students who have incurred significant education-related debt. She has assisted district attorneys and local law enforcement in prosecuting complex crimes, and has made internet and other crimes against children her highest priority. In addition to her official duties, Rosenblum has also actively mentored young lawyers throughout her career. She currently serves on the executive committee of the National Association of Attorneys General; chairs the Conference of Western Attorneys General; and co-chairs the American Bar Association's Section of State and Local Government Law's committee, which is devoted exclusively to state attorney general issues. 
Minoru Yasui, '39
Minoru "Min" Yasui dedicated his career to fighting injustice toward racial and ethnic minorities. He was a "double Duck," having earned his bachelor's degree (1937) and Juris Doctor (1939) from the University of Oregon, and became the first Japanese American admitted to the Oregon State Bar. Through legal channels, advocacy with the Japanese American Citizens' League, and acts of civil disobedience, Yasui fought Executive Order 9066, the Japanese American internment order, and its post-war effects from 1942 until his death in 1986. Following World War II, Yasui worked on behalf of disenfranchised minorities in Denver, Colo., becoming a founding member of the Urban League of Denver in 1946 and serving as a member of and eventually executive director of the city's Community Relations Commission (later renamed the Human Rights Commission) from 1959-1983. Yasui is credited with helping Denver avert race riots which erupted in cities nationwide following the assassination of Dr. Martin Luther King, Jr. in 1968. After more than forty years, a federal court vacated Yasui's wartime in 1986. Two years after his death, Congress passed the Civil Liberties Act of 1988, providing an official apology and a payment to each of the survivors of the internment camps. And in 2015, Yasui was honored with the Presidential Medal of Freedom, our nation's highest civilian honor, for his life-long commitment to civil rights and justice.
---
2015: Morris J. Galen '50
Morris Galen, a founding partner of Tonkon Torp, is recognized as one of Oregon's leading attorneys in real estate law by 'The Best Lawyers in America' from 2008 through 2015. His legal practice has focused on counseling closely held businesses in their wide-ranging legal and financial problems. Galen provides strategic insight about the economic and tax complexities of business and real property transactions. He has counseled clients in such industries as food and beverage, manufacturing, distribution, timber, transportation, professional services and retail. Galen is a "double Duck," earning his bachelor's degree in 1949 and law degree in 1950, graduating Order of the Coif, from the UO.
Richard A. Shaw '62
Richard Shaw is a nationally recognized business and tax lawyer specializing in business and tax planning, estate planning, and tax controversy with the firm Higgs Fletcher & Mack. He is a past Chair of the ABA Section of Taxation, Past President of the American Bar Retirement Association, and served on the Executive Committee of the American Tax Policy Institute. He previously served three years as Vice Chair of the ABA Section of Taxation for Professional Services throughout the United States and served nine years on its governing Council. Shaw has been awarded the California State Bar's 1985 V. Judson Klein Award for outstanding tax service in California, the ABA Tax Section Service Award in 1994, and in 2004 the California State Bar Award for outstanding lifetime contributions to tax law. In 2015 Shaw was selected as a 'Super Lawyer.' Shaw has been listed in 'Best Lawyers in America' for over 25 years. He is a "double Duck" having received his bachelor's degree in 1959 and earning his juris doctor from the University of Oregon School of Law in 1962. He also holds an LL.M. in Taxation Law from New York University.
---
2014: Senator Fred Risser '52
Senator Fred Risser was first elected to the Wisconsin State Assembly in 1956, representing part of the City of Madison. In 1962 he was elected to the State Senate and is the longest serving state legislator in the nation. He was elected Wisconsin State Senate President 15 times, serving more than 25 years in that position. Risser helped pass bills to promote women's rights, protect the environment, and reduce smoking and to allow public employees to form unions. He was the leading architect of Wisconsin's recycling program and has been repeatedly named one of the "Clean Legislators" by Wisconsin Environmental Decade. Risser is also a veteran of the U.S. Navy and, in August 2013, was honored by the National Conference of State Legislatures as one of six World War II veterans currently serving in state legislatures. Risser is a "double duck," having earned his bachelor's degree in 1950 and law degree in 1952 from the UO.
Hardy Myers '64
Hardy Myers, raised in Central Oregon, spent more than 30 years with Portland's Stoel Rives LLP, one of the nation's leading law firms, or Stoel Rives' predecessor firms. He began his political career as president of the Portland City Planning Commission, where he served from 1973 through 1974. Myers served in the Oregon House of Representatives from 1975 through 1985 and was Speaker of the House from 1979 to 1983. The Oregonian rated him as the most outstanding member of the Oregon Legislature in 1979 and 1981. In 1981, as speaker of the Oregon House, he spearheaded the effort for a state takeover of trial-court operations in all of the state's counties. Myers served as attorney general for the State of Oregon from 1997 until 2009. He earned his bachelor's degree from the University of Mississippi prior to attending law school at the UO.
---
2013: Hon. Alfred T. Goodwin '51
The Honorable Alfred Theodore "Ted" Goodwin is well known for his impartiality and pragmatism as a judge. As a former newspaper reporter, he developed a matter-of-fact writing style that has served him well in his legal and judicial career. After becoming a state court judge, Goodwin transferred his Army Reserve commission from Infantry to the Judge Advocate General Corps, from which he retired after becoming a federal judge. After Judge Goodwin's nine years as a Justice on the Oregon Supreme Court, President Nixon, at Senator Hatfield's suggestion, nominated Judge Goodwin to the U.S. District Court of Oregon. In 1971, he was elevated to the U.S. Court of Appeals for the Ninth Circuit. He was Chief Judge from 1988 through 1991. He became a senior judge in 1992 and continues to hear cases throughout the Circuit.
---
2011: William Wheatley '59 
Alumnus Bill Wheatley received the 2011 Jaqua Distinguished Alumnus Award. Along with John Jaqua, Wheatley founded the Eugene firm Jaqua & Wheatley, LLC, that continues to serve the legal needs of Oregonians today. In addition to working professionally with the award's namesake, Wheatley has been active in the Oregon State Bar, he has served as Chairman of the Board of Bar Examiners, speaking at seminars, and authoring Continuing Legal Education (CLE) articles. Wheatley's notable career is further illustrated by the fact that his name has been included in every edition of the Best Lawyers in America since the first edition in 1977.
---
2009: Hon. David Brewer '77 
Hon. David Brewer received the third annual John E. Jaqua Distinguished Alumnus Award on Friday, November 13, 2009. Judge Brewer was honored for his lifetime dedication to Oregon Law and the legal community. Judge Brewer has served as the Chief Judge of the Oregon Court of Appeals since 2004, and has been a judge on the court since 1999. Prior to his elevation to the appellate court, Judge Brewer sat on the Lane County Circuit Court from 1993-99. Before that, he ran a practice in Eugene concentrating in civil litigation, family law, commercial law, probate, and real property law.
---
2008: Vernon Gleaves '51  
Vernon Gleaves received the second annual John E. Jaqua Distinguished Alumnus Award. Among his countless noteworthy accomplishments, Gleaves served as a member of a small group of attorneys who instituted the first Lane County Volunteer Legal Services Program; assisted in the formation of the Eugene Hearing and Speech Center as a nonprofit corporation; was a founding director of the Oregon Law Foundation; and a member of the committee that established the Oregon Law Foundation Endowment Fund.
---
2007: John E. Jaqua '50 
John Jaqua was the first recipient of the Distinguished Alumnus Award for his lifetime of dedication to the law school and the legal community. At the event, it was announced that in future years, the award would be known as the "John E. Jaqua Distinguished Alumnus Award." Jaqua passed away May 14, 2009, at the age of 88. He is remembered for his unparalleled service to the University of Oregon and Eugene community.