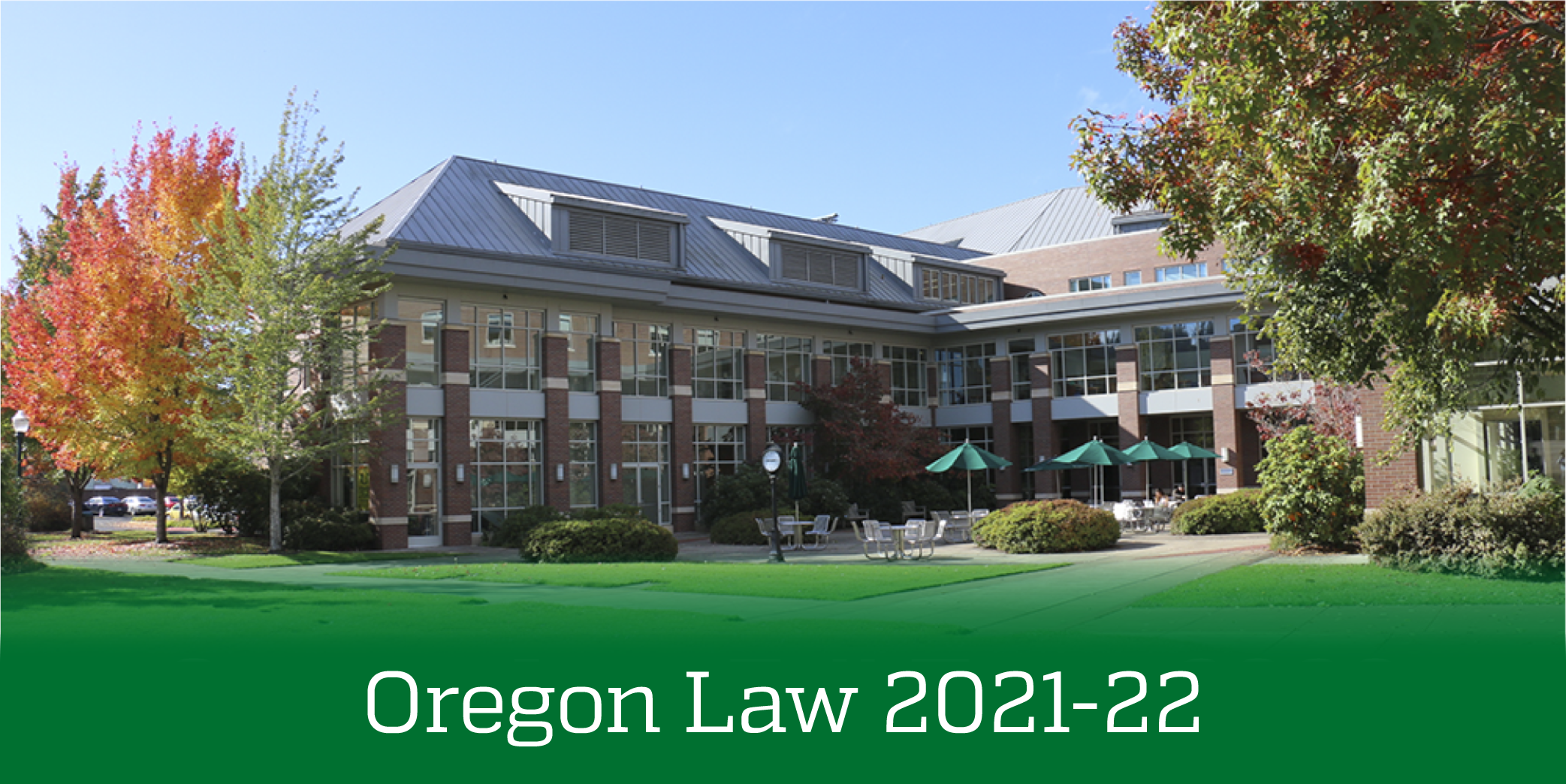 1L Covid-19 FAQ — Fall 2021
---
These FAQs will be updated as the public health situation and our plans evolve. Please check back periodically for updated information.
---
Oregon Law is committed to supporting our students launch their legal careers, make progress toward their law degree, and connect with peers, faculty, support staff, and alumni. You and your classmates in our incoming class are starting your legal educations at a historic time. Here are the steps we are taking as a law school to ensure our students' health and safety and to deliver an outstanding educational experience in the academic year 2021-22.
The UO has adopted measures to reduce the likelihood of illness spreading on campus.

We have increased cleaning protocols. Hand sanitizer and wipes are available throughout the building. At present, face coverings are required throughout the UO campus. Students, faculty, and staff are expected to self-monitor for symptoms of Covid-19 and not come to the law school if they have symptoms.

Our 1L instruction will be predominantly in person.

Whenever we meet in person, we will observe all safety requirements.

We have many vibrant student organizations that will welcome your interest and participation.

We are making sure that all of our student organizations know about building safety as they work through their planning and events for the fall.

The library and law building will be open this fall for studying.

We will be posting the hours soon. In the meantime, we still recommend all students prioritize securing high-speed internet at home, in case the public health situation worsens.

We will continue to follow state, local, and university guidance around safety and public health.

As the public health situation evolves, we will update these materials.
Please do not hesitate to contact JD Admissions, lawadmissions@uoregon.edu, with any questions, and please check back for updates. 
---
Last updated: April 5, 2021