September 30, 2022

This celebration begins with a reception at 5:30 pm and dinner at 6:30 pm. During dinner, we will honor Chief Justice Martha Walters, JD '77 with the John E. Jaqua Distinguished Alumni Award, celebrate Honorable Miranda Summers, JD ' 07 with the Minoru Yasui Justice Award, and Bryan Boender, JD '12, and Jason Tashea, JD '12 will be recognized with the Outstanding Recent Alumni Award.
2022 Award Recipients
Oregon Law is excited to welcome our alumni and friends back to Knight Law Center to celebrate the distinguished recipients of the Oregon Law Awards. 
This year's award recipients are: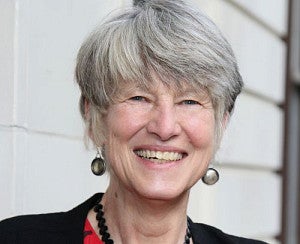 Chief Justice Martha Walters, JD '77
Martha Lee Walters was elected by her colleagues as Oregon's 44th Chief Justice, and began service on July 1, 2018.  First appointed to the Supreme Court by Governor Ted Kulongoski in 2006, elected in 2008; reelected in 2014.  Co-Chair of the Tribal Court/State Court Forum (since 2016); Court's Representative to the Oregon Law Commission (since  2006); Private practice:  Walters Chanti & Zennache, PC (2004-2006); Walters Romm Chanti & Dickens, PC (1995-2004); Walters Romm & Chanti, PC (1992-1995) Swanson & Walters, PC (1985-1992); Harrang, Swanson, Long & Watkinson (1977-1985), trial practice in state and federal courts, including employment and civil rights litigation; general practice, including business advice,  municipal law and domestic relations.   American College of Trial Lawyers (since 1999) ; Uniform Law Commission; President (2007-2009); Co-Chair State and Federal Relations Committee (2013-2018) and Member (since 1992);American Law Institute  (since 2004); Judicial Conference of the Ninth Circuit (1992-1995); American Board of Trial Advocates (since     2017); Fellow of the American Bar Foundation (since 1998); Direction Service; Board Member (1998-2006); Classroom Law Project; Mock Trial Coach (since 2012); University of Oregon School of Law Distinguished Service Award (2011).  B.A., with distinction, University of Michigan (1972); J.D., Order of the Coif, University of Oregon School of Law, (1977).  Married to John H. VanLandingham IV; two adult children.   
---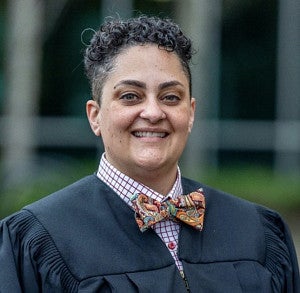 The Honorable Miranda Summer, JD '07
In January 2022, Governor Kate Brown announced that she appointed Beaverton Municipal Court Judge Miranda Summer to the Washington County Circuit Court. Summer filled the Washington County vacancy created by Judge Ramon Pagan's recent elevation to the Oregon Court of Appeals. Her appointment was effective immediately.
Summer had served as a judge on the Beaverton Municipal Court, where she adjudicated criminal and traffic violation cases. She also had served as a pro tern judge on the Washington County Circuit Court and as an administrative law judge for the Office of Administrative Hearings. Previously, Summer practiced as a family law attorney, representing individuals in domestic relations and dependency cases. She earned her bachelor's from Regis University and her law degree from the University of Oregon. 
In addition to her judicial experience and legal practice, Summer is involved in her community and the bar. Among other things, she currently serves on the boards of the Washington County Bar Association and the Oregon Minority Lawyers Association and has served as a member of the Oregon State Bar's Diversity and Inclusion Committee. 
---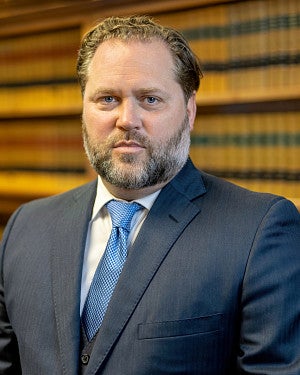 Bryan Boender, JD '12 
Bryan Boender is a founding partner of Boender & Payment, Attorneys in Eugene, Oregon. The firm practices criminal defense, family law, estate planning and business law. Boender is the firm's primary criminal defense lawyer, with a focus on defending major crimes in state and federal court. He was a member of the last capital defense team to try a death penalty case through penalty phase in the Lane County Circuit Court. He is a co-founder of the Veterans Legal Clinic in Eugene, a collaboration between the non-profit law firm Access the Law and the U.S. Department of Veterans Affairs. The clinic has served more than 1,000 veterans since it was established.  
Boender graduated from the University of Oregon Law School in 2012 with his J.D. and certificates of completion in Criminal Practice and Public Interest Public Service. He was the J.D. class commencement speaker. The Law School awarded Boender the Nicole Richardson Outstanding Pro Bono Award. The Pat Tillman Foundation honored Boender as a Tillman Military Scholar. He clerked for Public Defender Services of Lane County during his 2L and 3L years. Boender was a student board member for the Public Interest Public Service program. He is a former community board member of the Oregon Law Students Public Interest Fund.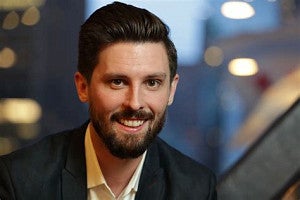 ---
Jason Tashea, JD '12
Jason is an award-winning journalist, entrepreneur and law professor making sense of law and technology. A lawyer by training, he is a consultant for the World Bank on access to justice and technology issues. He was most recently a product manager at a justice technology startup and an adjunct professor of law at Georgetown University Law Center, where he created and taught a practicum on criminal justice technology, policy, and law, and the law and technology reporter for the ABA Journal.
He has traveled around the globe speaking on artificial intelligence and legal issues, as well as been an invited expert by the U.S. Government and Accountability Office and the National Academies of the Sciences.
He is a member of the Institute of Electrical and Electronics Engineers' Law Committee, an inaugural member of the Legal Services Corporation's Emerging Leaders Council and co-founder of the Baltimore Legal Hackers. For five years, he operated Justice Codes, a consultancy he founded that built, deployed and studied the impact of technology on the justice system. After law school, Jason was awarded a Fulbright Fellowship to research justice reform in the Republic of Kosovo. 
---
Celebrating Safely
The University of Oregon requires participants to attest to being vaccinated or have a medical or religious exemption for this event. At this time, masks are welcomed and optional at this event per university masking guidelines. We will continue to monitor local state and university health guidelines. 
We look forward to celebrating with you in the Fall!