Fellows with the Native Environmental Sovereignty Project explore the intersection of tribal sovereignty with the protection of tribal natural resources.
16th Annual Rennard Strickland Lecture 
13th Annual Indigenous Peoples Reception
Visit the following link to read the opening remarks as delivered by 2022-23 Native Environmental Sovereignty Project Fellow Chloe Tesch at the 13th Annual Indigenous People's Reception: File 2023-ipr-land-acknowledgment-.pdf
These remarks were prepared in collaboration with ENR Program Assistant Madison Prue and with guidance from the Native American Law Student Association and the Many Nations Longhouse. Folks who choose to use these remarks as a land-acknowledgment reference should note that, rather than being rigidly formulaic, land acknowledgments require individual work and must evolve according to their context. 
Recent Publications
Faculty
NESP Fellows 2022-2023
Hallie Brennan - 2L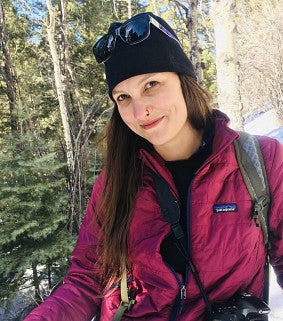 Hallie grew up between Missouri and New Mexico before moving to Oregon to attend law school. She attended the Santa Fe University of Art and Design where she graduated summa cum laude with a Bachelor of Business Administration specializing in Arts Management. Santa Fe is an art hotbed where Hallie was able to work in the arts through varied roles from an executive assistant to Gallery Director. Still, it was a volunteer experience developing sustainable solutions for non-recyclable plastic waste in one of the world's most biodiverse regions—Costa Rica's Osa peninsula—that would become a milestone in Hallie's career and life. 
After doing this volunteer work in Costa Rica, Hallie moved from the arts and toward a career in environmental law. She chose to attend the University of Oregon School of Law to pursue a J.D., which she plans to use as a vehicle for environmental justice work. Outside law school, Hallies loves to do just about anything outside. Hiking, fly fishing, and making campfire Dutch-oven pizzas are her personal favorites alongside petting dogs and reading fantasy and sci-fi novels.
​​​​​​
Chloe Tesch - 2L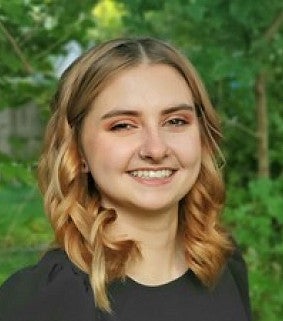 Chloe was raised in Nebraska and attended Rhodes College in Memphis, TN, where she majored in International Studies and Political Science and minored in Spanish. Throughout her academic experience, Chloe conducted research focused on ecology, law, and Earth jurisprudence in Latin America. Beyond her research, she served as a fellow for Memphis Cartonera where she translated stories and constructed books from recycled materials for local elementary schools with ESL programs. 
Chloe chose to attend the University of Oregon School of Law to focus her energy on community development and environmental justice work. Outside school, Chloe loves to watch movies, read science fiction, and take online ballet lessons. Beyond her involvement with the Environmental and Natural Resources Law Center as a Bowerman Fellow with the Native Environmental Sovereignty Project, Chloe is a Legal Research and Writing tutor. 
Resources