While we do not offer Indian Law as a concentration, we offer coursework centered on Native Americans and Indigenous Peoples in other countries.  You will find classes in Indian Law, Tribal Courts and Tribal Law, Comparative Law of Indigenous Peoples, and Contemporary Issues in American Indian Law.
Most of these classes are taught by Professor Howard Arnett, who has worked for four decades as an attorney for The Confederated Tribes of the Warm Springs Reservation of Oregon. Arnett has represented other tribes and Native Americans in the Pacific Northwest, Arizona, and elsewhere on matters involving treaty rights, tribal sovereignty, Indian Law development, government-to-government relations, and gaming. The Environmental and Natural Resources Law Center at the law school has seven ongoing interdisciplinary research projects that faculty, students, and researchers work on. One of these research areas is the Native Environmental Sovereignty Project, which focuses on issues related to the intersection of tribal sovereignty and the protection of tribal natural resources. The ENR Center also sponsors the annual Rennard Strickland Lecture Series on Indian and Environmental law. 
Current and past students have taken American Indian Law classes and carved out careers in:
tribal government law offices
law firms that represent Native American individuals and tribes
federal and other government agencies involved in tribal affairs
Legal Aid programs serving Native American communities
and more
While at Oregon Law, many students interested in Indian law are active in the school's Native American Law Students Association. 
---
Alumni Highlight
Erika Pirotte, JD '18
Hometown: Nipomo, CA
Attorney
Natural Resources Unit, Navajo Nation Department of Justice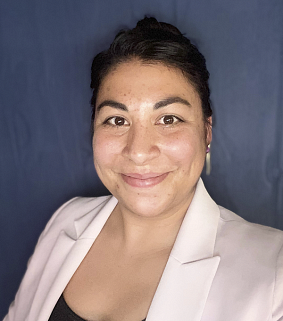 "I wanted to get a law degree to not only develop a set of skills that I could use in all settings, but to speak truth to power and advocate for people who might not have the tools they need. Originally, I wanted to pursue Criminal Law and a career related to the Violence Against Women Act (VAWA). With Indian Law, I began to see an overlap with VAWA's Special Criminal Jurisdiction and the missing and murdered indigenous women and children pandemic. Specifically, the course Contemporary Indian Law bridged my interests in Criminal and Indian Law and sparked my desire to work for a tribe."
Licensed to practice law in New Mexico and the Navajo Nation, Pirotte is part of a team that handles all legal matters pertaining to the development and use of the Nation's land and natural resources and protection of the environment.