Center for Career Planning and Professional Development
How to Apply |  Class Profile   |  Paying for Your JD   |  Degree Requirements   |  Concentrations   |  Concurrent Degrees   |  Practical Experience   |  Faculty   |  Visit Us   |  Request Info
 
Preparing You for Professional Success
The Center for Career Planning and Professional Development (Career Center) is your strategic partner for professional success. Through our comprehensive Career Exploration and Professional Planning course, tailored one-on-one counseling sessions, and extensive alumni and employer relationships, we position every student and graduate to excel in their chosen careers.

You will benefit from the Career Center team's 70+ combined years of experience working in the legal field.  Let us put our expertise to work for you. 
91.4%
OVERALL EMPLOYMENT RATE
FOR 2021 JD GRADUATES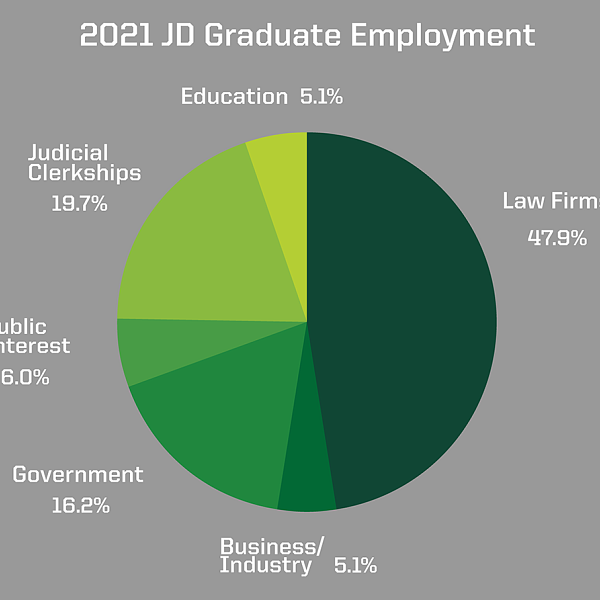 90%
JD first-time bar passage rate
(July 2021)
Leverage the Power of the Oregon Law Network
Oregon Law's alumni and friends are a crucial partner in your professional development.  Through our on-campus interviews (OCI), job fairs, mentorship program, and hosted networking events, you will build meaningful connections with these valued members of our legal community.
"I have gone to several lunchtime talks hosted by Career Services which I've found to be very helpful for networking. I almost always introduce myself to practitioners or judges after the talk, which gives me the perfect opener when I later reach out to that person to schedule a lunch or phone call. Navigating the legal profession can be daunting and the folks in Career Services are an excellent guide. They're knowledgeable and connected in the community."
— Bailey Bahner, JD '21
Staff Editor, Oregon Law Review 2019-20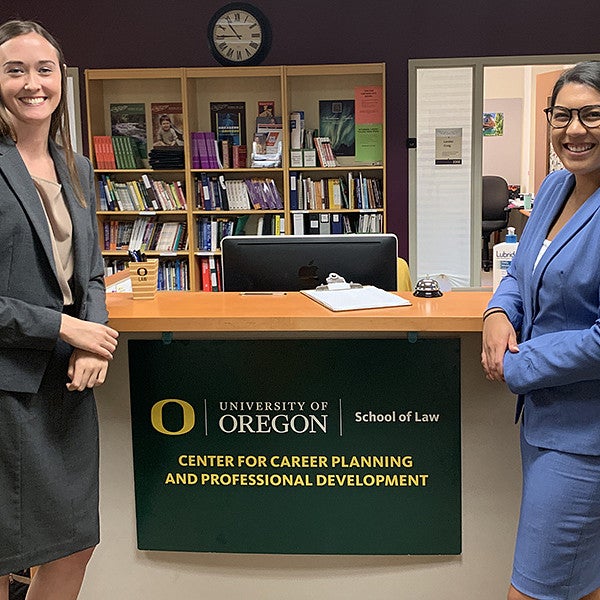 "Before my callback interviews, the Career Center connected me with third-year law students and recent UO graduates that had interviewed with the same firms during previous OCI cycles. Being able to speak with others that were recently in my position and learn about their callback experiences with those specific firms was really helpful in guiding my own preparation and expectations."
— Rachelle D. Collins, JD '21
Asian Pacific American Law Student Association Co-Director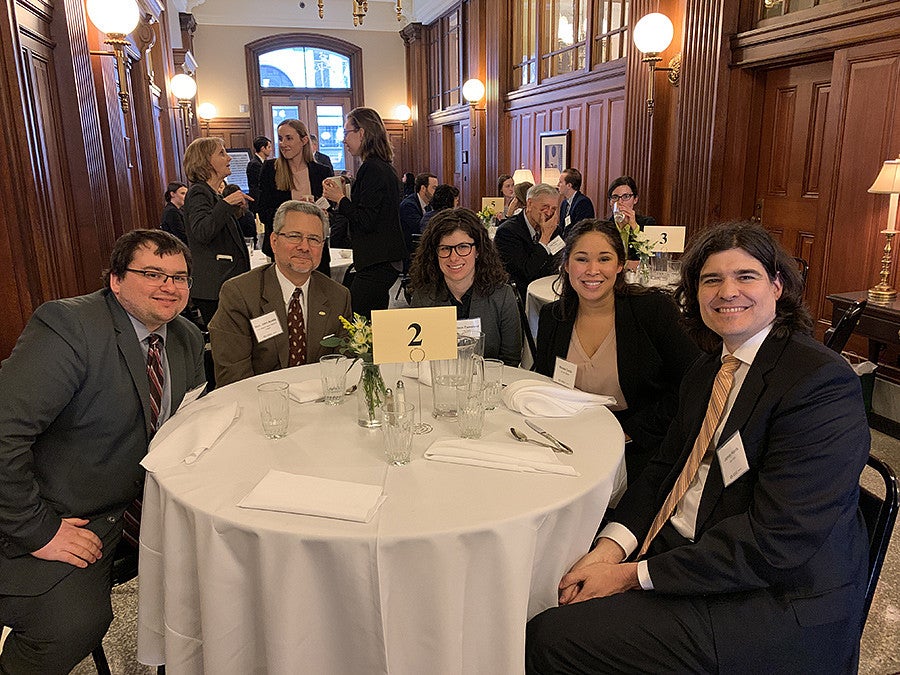 "In my experience, meeting and talking with a student in these less-structured circumstances is one of the best ways to assess whether the student is someone I want to invite to extern for me or decide how to help them find the job they want."
— Honorable John V. Acosta, United States Magistrate Judge, District of Oregon
Read more about Judge Acosta's thoughts on the power of networking.
Career Exploration and Professional Planning 
Our first-year professional development program provides the foundation you need to successfully navigate your job search in a competitive legal market. 
Throughout the program, you will reflect on your values, strengths, and interests while exploring the broad range of professional opportunities available to JD students and graduates, including paths beyond traditional legal practice. 
Because students enter law school with varied professional histories and goals, this program invites you to design and pursue a personalized professional development plan based on existing skills and evolving interests.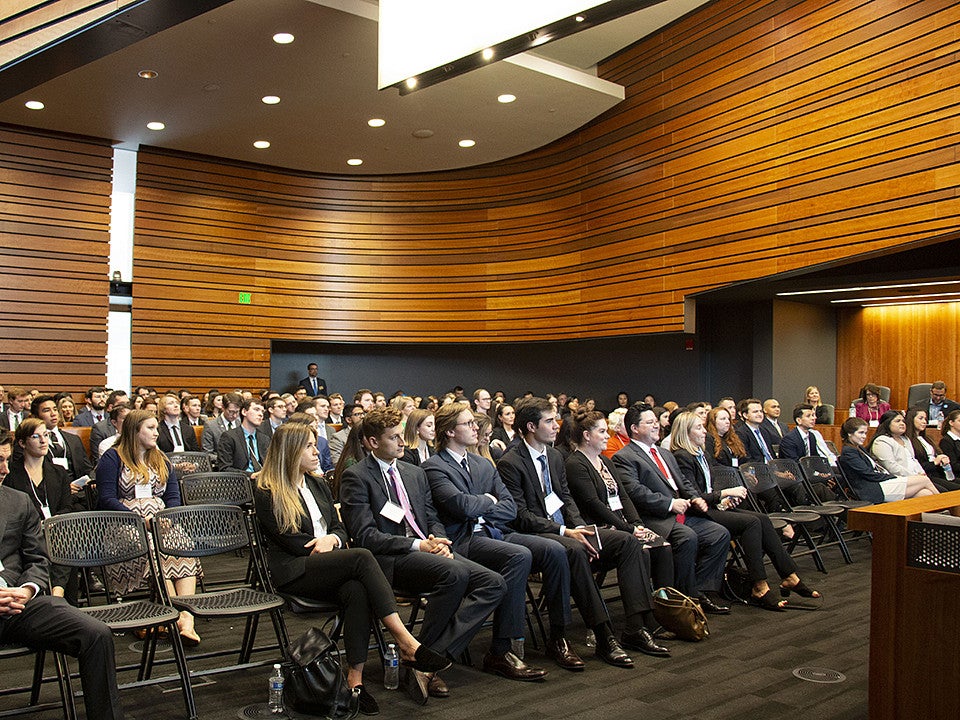 The Art of the Possible
This annual event and integral part of the Professional Development program is meant to inspire law students and new lawyers to think courageously and creatively about their future careers.
This year's recorded event includes opening remarks from U.S. District Court Judge Ann Aiken, a keynote presentation by John E. Grant titled 'Innovators, Incumbents, and the Battle for the Future of Legal Services', and a panel discussion featuring moderator Marisha Childs, and panelists Michelle Bartov, Samantha Malloy, Liani Reeves, and Michael Zhang.