Barbara Bader Aldave passed on May 23, 2023, at the age of 84, in Eugene, Oregon.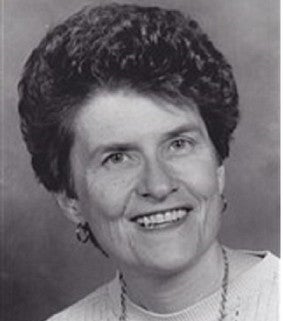 Born December 28, 1938, Aldave earned a bachelor's degree in chemistry from Stanford University before earning her law degree from University of California at Berkeley in 1966. That same year, she married Ralph Theodore Aldave, also a lawyer and UC Berkeley graduate. Aldave was admitted to practice law by the Oregon State Bar in 1966 and by the State Bar of Texas in 1982.
Before her 43-year academic career, Aldave practiced law at Shell Development Company in Emeryville, California; Krause, Lindsay & Nahstoll in Portland, Oregon; and Johnson, Johnson & Harrange in Eugene, Oregon.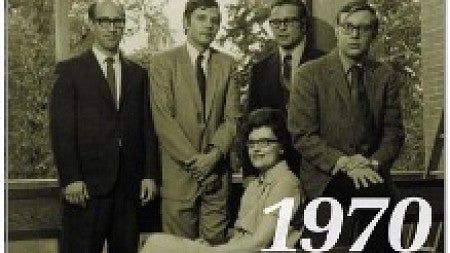 In 1970, Aldave was hired as Oregon Law's first woman faculty member. She was only the third woman to teach corporate law at an accredited U.S. law school, and she was the one of the first to teach securities regulation. Aldave educated current and future lawyers and leaders, supported the work of Oregon's entrepreneurs, and championed the cause of justice. Recognizing Aldave's hard work, the Oregon Law chapter of Phi Delta Phi Legal Fraternity awarded her with the Outstanding Teacher Award for three years in a row!
During the 1970s and 1980s, Aldave's academic career continued at the law schools of University of California at Berkeley, University of Texas at Austin, Northwestern University, Boston College, and Cornell University. In 1976, the University of Texas School of Law gave Aldave their annual teaching excellence award. She was the first woman to receive this recognition, and only after teaching at the law school for two years. Other accomplishments at the University of Texas include being named as a James R. Dougherty co-chair for faculty excellence from 1981 to 1982, as a Piper professor in 1982, and as a Joe A. Worsham centennial professor from 1984 until 1989.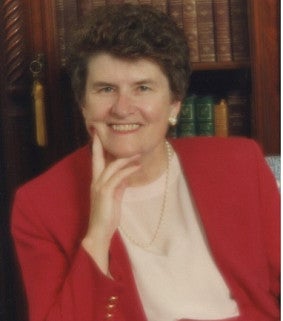 From 1989 through 1998, Aldave served as the first female dean of St. Mary's University Law School in San Antonio, Texas, which also made her the first female law school dean in Texas history. Aldave set out to make the law school more diverse and especially sensitive to people of color. During her deanship, minority enrollment rose from 11 to 38 percent. The school also won a national award from the American Bar Association for its commitment to preparing its students for public-interest careers.
"Barbara was a pioneer among women law professors who influenced and helped many women across the country. She was particularly kind to me when I was a young visiting professor at the University of Texas," said Oregon Law Professor Emerita Leslie Harris. "We were so delighted when she rejoined the Oregon faculty, for she gave so much to both her business law students and those enrolled in her class about legal issues facing women in prison. She was a great soul."
In 2000, Aldave returned to Oregon Law as the Loran L. Stewart Professor of Business Law and the director of the Center for Law and Entrepreneurship, where she continued her energetic and innovative teaching career. Professor Aldave retired from teaching at Oregon Law in 2013.
Professor Aldave was a decisive "larger than life character." Her faith and compassion moved her to study, practice, and teach law, and she was deeply motivated to remedy inequality within the law. Students described Aldave's classes as organized, lively, provocative, and "a grand intellectual adventure."
In 2002, Aldave founded The Portia Project, an Oregon non-profit corporation that provides legal assistance to women in prison, with a special emphasis on helping them remain connected with their children both during their incarceration and following their release.
Aldave participated with many organizations, including the Federacion Interamericana de Abogados, the American Bar Association, Amnesty International, Bread For the World, the Gray Panthers, and the National Coalition To Abolish the Death Penalty. Many awards came her way, including the Annual Inspirational Award, The Women's Advocacy Project (1989); Appreciation Award, San Antonio Black Lawyers Association (1990); Special Recognition Award, National Convention of National Lawyers Guild (1990); Outstanding Law Professor Award, St. Mary's University Chapter of Delta Theta Phi (1990 & 1991),  the Biographical Record in "Who's Who in American" (1986-87 & 1988-89 & 1990-91), and the Frohnmayer Award for Public Service for her work with the Portia Project at UO (2009).
Aldave is survived by her husband Rafael, daughter Anna Alkin and son Dr. Anthony Aldave, a chaired professor of ophthalmology at the University of California, Los Angeles.
Funeral arrangements are set for Thursday, June 1, at Mt. Calvary Cemetery in Eugene, with a 1:00 P.M. viewing and a 2:00 P.M. graveside service. 
Plans are in the works for a big, multi-day party in her honor in the year to come.