At Oregon Law we prepare students for great careers. We train exceptional legal and dispute resolution professionals to drive change in a diverse and complex society. We prepare students through excellent classroom teaching paired with a multitude of practical experience opportunities and robust career development. And we accomplish these goals in a positive, collaborative environment.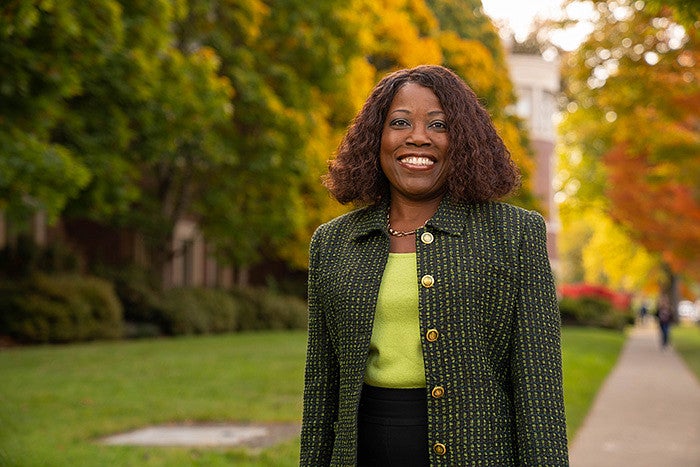 Marcilynn A. Burke
Marcilynn A. Burke is the dean and Dave Frohnmayer Chair in Leadership and Law.
Her vision for the law school is to develop world-class legal professionals to:
Be ethical and effective leaders, counselors, and innovators
Advocate for change in their communities, courtrooms, and boardrooms
Thrive in our interwoven, dynamic society
---
"Oregon Law is a great place to help you find your voice and learn how to use that voice to advocate for justice, your client, and your cause. With an Oregon law degree, you will have the skills and knowledge to drive change and chart your own path to success, however you define it. Come to Oregon Law to learn, to share, and to flourish."
—Dean Marcilynn A. Burke
---
Dean Burke on the podcast – EdUp Legal
Hear from Dean Burke about her views on the future of legal education, and what diversity, inclusion and leadership should mean in the profession.
500+
graduate students in 3 programs
400+
undergraduate students in legal studies minor
178
alumni who are sitting judges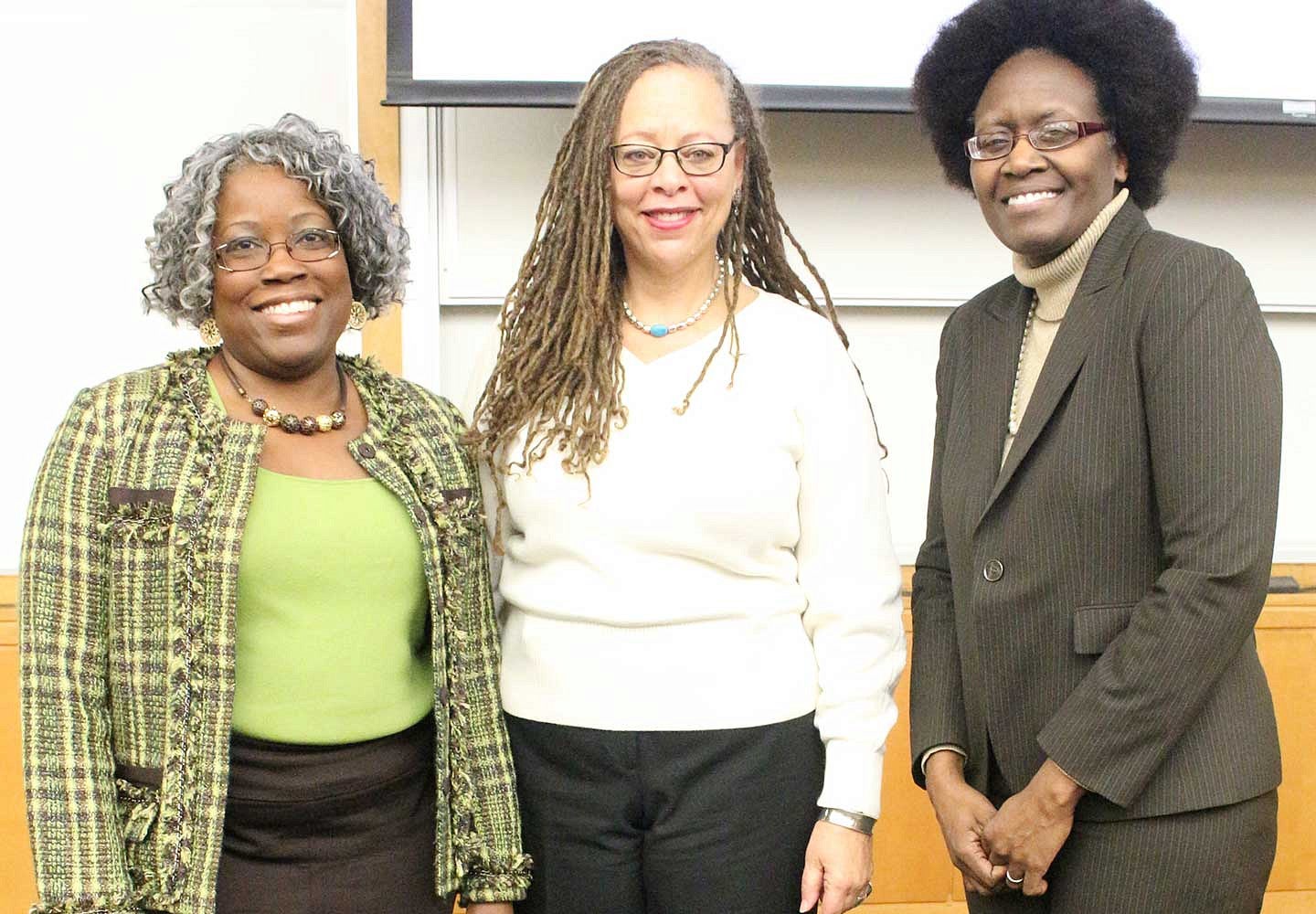 Diversity, Equity, and Inclusion
Diversity is a crucial and invaluable component of the intellectual, educational, and social mission of our community. At Oregon Law, we believe that strengthening our efforts around diversity, equity, and inclusion is critical to our overall efforts to achieve excellence as a competitive, world-class law school.
Our immediate aim is to foster a more inclusive learning and working environment for students, faculty, staff, and community partners—one that is successful, thriving, and more resilient because of its diversity. Our broader aim is to learn, teach, and practice the principles of equity and justice in all we do, helping to ensure that all people have the opportunity to grow, contribute, and develop.
44
years hosting the Oregon Supreme Court in Eugene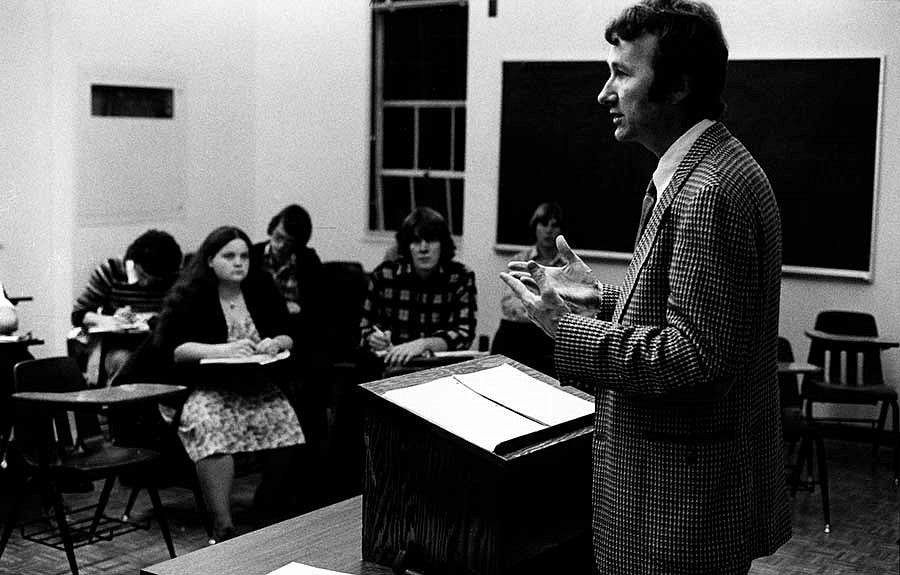 Oregon Law History
Founded in 1884 when most lawyers received their legal education by "reading law" while working in lawyer's offices, Oregon Law was the first and remains the only public law school in the State of Oregon. Judge Matthew Deady, the president of the UO Board of Regents and a judge at the time, called the School of Law the "hope and pride of the state."
3
faculty and alumni have served as Oregon Attorney General
4
alumni Chief Justices of Oregon Supreme Court
Two Locations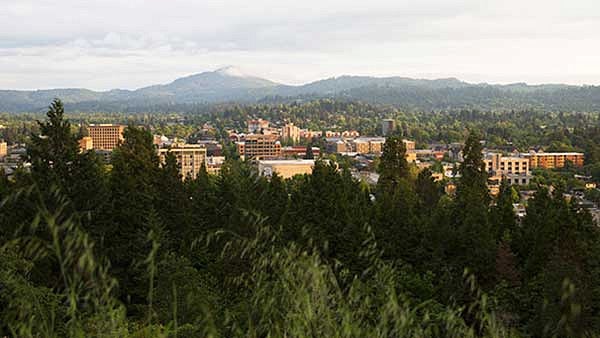 Eugene Campus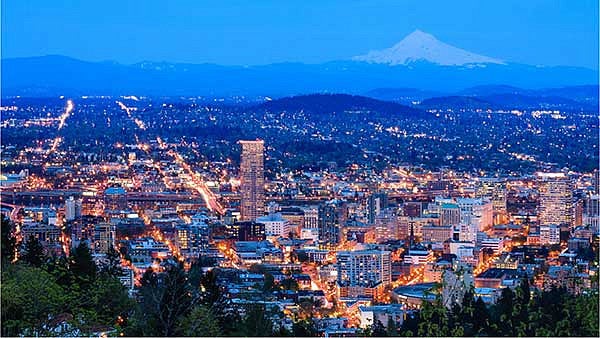 Portland Third-Year Program