In this area you will focus most prominently on divorce mediation, but will also work on mediating prenuptial agreements, parent/teen mediation, inter-generational disputes, probate and elder issues mediation, family property and family business conflicts, and collaborative law.
---
Sequoia Hill '16
Family Mediator
Lane County Youth Services (Eugene, OR)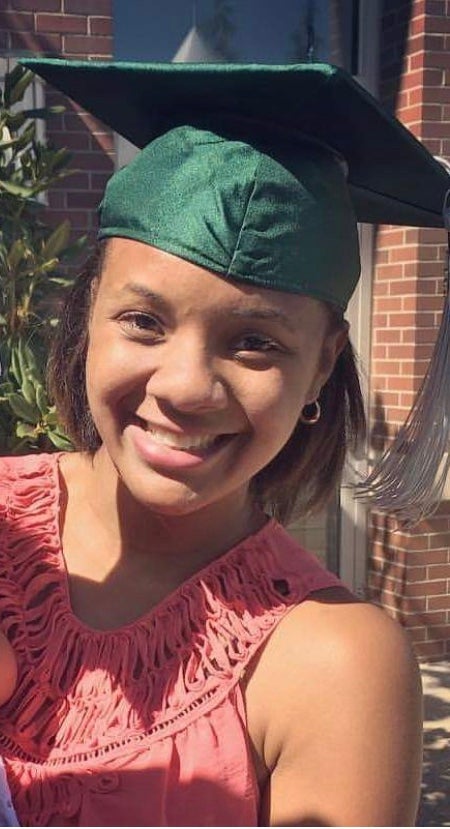 Sequoia facilitates a court-mandated parent education class, "Focus on Children", for parents who are establishing custody/parenting time. She mediates parents of minor aged children who need to discuss parenting time and custody to create a parenting plan. Sequoia also carries court-ordered supervised parenting time cases. 
"During my time with CRES, I really appreciated the networking opportunities. Without the opportunity to connect with the family mediation program as a student I would not have the career I have today!"
---
Dependency/Delinquency Mediator, Children and Family Services, Pima County Juvenile Court, Tucson, AZ.
Family Law Facilitator, Superior Court of California, County of Fresno, CA.
Family Court Mediator Program Coordinator, Yolo County Superior Court, Woodland, CA.
Child Permanency Mediator, The New York Society for the Prevention of Cruelty to Children, New York, NY.
Family Centered Mediator, Children and Youth and Families Department, State of New Mexico, Albuquerque, NM.
---
CPSY 613 – Introduction to Counseling Psychology
CRES 660 – Family Mediation
FHS 582 – Prevention of Youth Violence
FHS 583 – Prevention of Interpersonal Violence
LAW 640 – Children and Law
PS 510 – Politics of Marriage
PSY 572 – Psychology of Trauma
PSY 573 – Marital and Family Therapies
SOC 525 – Issues in Sociology of Familyg
---
A Family for Every Child
Center for Dialogue and Resolution
Lane County Mediation & Restorative Services
Lane County Youth Services
Ophelia's Place – Eugene, OR
Prairie Land Conflict Mediation Center
Sponsors, Inc.
WomenSpace
---
A Survey of the Issues Pertaining to Child Custody and Child Support
Adoption Mediation PACAs: Creating Post-Adoption Communication Agreements between Kin, Kith, and Adoptive Families
Conflict Resolution in Arranged Marriages – An Indo-American Mediator's Perspective
Handbook of Parenting Plan Provisions
Mediation for Modern Families: A Transdisciplinary Exploration
The Art and Science of Family Mediation: Past Practices, Present Challenges and Future Possibilities
The Family Relations Mediation Training Project
---
Nathaline Frener
Pro Tem Instructor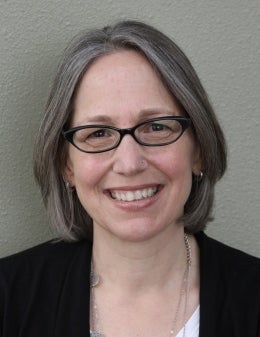 Professor Frener teaches Restorative Justice (Inside-Out Prison Exchange Course), Conflicts of Incarceration, and Family Mediation for the CRES Program. Her academic interests include: restorative justice, incarceration, family mediation.
Nathaline's Restorative Justice course is taught using the Inside-Out Prison Exchange model that takes UO students to the Oregon State Penitentiary to learn alongside students who are incarcerated. Nathaline has also taught Introduction to Conflict, co-taught the law school's Small Claims Clinic, served as a field instructor with the law school's Probate Clinic, and was an instructor with the UO Women's and Gender Studies Department. In addition to her work at the University, Nathaline is the Assistant Director of Correcrtional Services for the Oregon Department of Corrections.
Nathaline currently serves on the Oregon State Bar's (OSB) State Professional Responsibility Board, OSB House of Delegates, Lane County Public Safety Coordinating Committee (PSCC), and the Lane County PSCC Juvenile sub-committee. She is also a member of the Oregon Juvenile Department Directors Association. Nathaline holds a Bachelor of Science in Sociology and a Master's degree in Conflict and Dispute Resolution, both from UO.
---