May 13, 2020
Dear Oregon Law Alumni and Friends:
I write today with an update on how your law school continues to achieve its core mission amid the COVID-19 global pandemic. Our ultimate goal remains to educate the next generation of legal professionals who will drive positive change in Oregon and beyond.

In this email, I note some of the ways we have pivoted to provide new summer opportunities for our students. We have exciting, innovative  options to help students gain new skills on their way to becoming practice ready. 
Many of you have wondered how you can be helpful during these strange times. Below I have outlined a few opportunities for you do just that.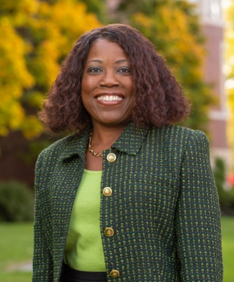 Whether you want to serve as a coach for our new Mergers and Acquisitions Boot Camp, donate to the Oregon Law Cares fund for direct emergency financial support of law students, or join the Oregon Law Network to share your wisdom and expertise with current students, we welcome and appreciate your support. Finally, I wrap up this message with a few words about our upcoming virtual commencement ceremony.
Summer Law Remote Opportunities – Becoming Practice Ready
M&A Boot Camp
Thanks to the generous support provided from the Nancy and Dave Petrone Business and Law Success Initiative Fund, up to 20 students will be sponsored to participate in the 10-week LawMeets® 2020 Mergers and Acquisitions (M&A) Boot Camp.
Interested in serving as a volunteer coach for one of our Oregon Law teams? 
Please contact Lorelei Craig with the Center for Career Planning & Professional Development. Learn more about the program.
2020 Litigation Lab
We will sponsor 10 students to participate in our Summer 2020 Litigation Lab through a generous grant received from AccessLex Institute. This 10-week intensive, online litigation workshop series will be facilitated by the Honorable John V. Acosta, United States Magistrate Judge. Learn more about the program.
ENR Research Program
The Environmental and Natural Resources (ENR) Center will offer up to 16 student a research assistant position that will carry a stipend of up to $3,000 each. These students will work with ENR faculty to engage in independent research as part of one or more of the flagship ENR interdisciplinary projects. These opportunities are available thanks to outside foundation, grant, and donor support. Learn more.
Virtual Academic Offerings
Summer Sports Law Institute
The award-winning Summer Sports Law Institute takes place remotely this year from July 6 – August 7. Learn more.
Writing in Law Practice 
May 18 – July 10. Taught by the director of our top ranked LRW program, this new class provides students with professional experiences writing legal documents used in a variety of law settings, i.e. letters, litigation pleadings, transactional drafting, and legislation). Learn more.
Join the Oregon Law Network
We are pleased to announce the launch of the Oregon Law Network. This online community will help connect students to the mentorship and legal career insight of alumni and friends of the law school. Join today to share your experience and expertise with our students. If you have additional ideas or opportunities to discuss, please contact the Career Center, and remember they advise both students as well as alumni!
Commencement
As our students wrap up finals remotely, we turn our attention to commencement season. Like many law schools and universities, we will be holding virtual ceremonies. The Class of 2020's JD and LLM commencement will launch at 1:00 pm on May 30. Noted attorney and change agent Peggy Nagae will be the commencement speaker. Please join me in celebrating online our graduates' accomplishments.
I hope you and yours are safe and well. Thank you for all of your support to help sustain the legacy of Oregon Law.
Marcilynn A. Burke 
Dean and Dave Frohnmayer Chair in Leadership and Law
Thank you to the many of you who have given to the Students in Crisis fund and the Oregon Law Cares fund over the last several weeks.
These funds were created specifically to support students who have unanticipated financial hardships. The Oregon Law Cares fund directly and immediately helps Oregon Law students.
As we move toward the summer months, we expect student requests for financial assistance to only increase. We appreciate you considering making a special gift to support students today.
Every dollar, every gift, and every donor like you truly has a meaningful impact on their lives.