Alumni Highlight l Careers l Elective Courses l Internships l Final Project l Faculty Highlight
---
This area covers economic sectors and institutional contexts, including corporate, nonprofit, health care, education, and government. It is suited to various roles, both internal employee-based and external consultancy, that provide mediation, negotiation, facilitation, training, ombuds services, and conflict management system design. Work in this sector can include HR, risk management, and management roles generally.
---
Kouang Chan, CRES/JD '15
Director & Student Ombudsperson
University of Texas (Austin, TX)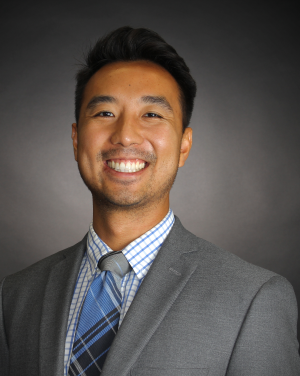 Kouang assists students in navigating university structure and policies. He provides systemic policy and procedure feedback to the office of the president and conducts campus workshops and presentations on negotiation, communication, and conflict management.

"The CRES program provided an opportunity to explore other areas of the field I would never have imagined such as consulting, facilitation, nonprofit, community organizing—ultimately leading me to my current position."
---
Conflict Management Specialist Homeland Security, Transportation Security 
Administration, Washington DC.
Deputy Ombudsman, King County, Seattle, WA.
Long Term Care Ombudsman, Legal Aid of Western Ohio, Toledo, OH.
Ombudsman/Mediator, Kaiser Permanente, San Francisco, CA.
Equal Employment Opportunity Investigator/Mediator, Virginia Attorney General's Office, Richmond, VA.
Equal Opportunity Officer, USAID, Washington DC.
---
CRES 631 – Managing Conflicts in Organizations
LAW 610 – Nonprofit Clinic
LAW 742 – Leadership Practices
MGMT 607 –Organizational Theory/Strategy
MGMT 612 – Managing Individuals and Organizations
PPPM 525 – Project Management
PPPM 552 – Public Participation in Diverse Communities
SOC 547 – Issues in Sociology of Organizations
---
City of Eugene's Human Rights & Neighborhood Involvement Office
Los Alamos National Laboratories
Sports Conflict Institute
Swanson Group
UN Ombudsman and Mediation Services
UO Ombuds Program
UO Safety and Risk Services
---
Effectual Practices for Ombuds, Public Engagement, and Organizational Conflict
Exploring Leadership Culture within Nonprofit Organizations
Integrative Business Entrepreneurship
Organizational Leadership and Conflict Management
R.E.S.P.E.C.T. Find Out What It Means for Cheese: An Organizational Assessment of Cheese Mongers of Santa Fe
Socially Responsible Investing: Peacebuilding Strategy for Realigning Business with Societal Interests
Title IX, The Clery Act and the University Ombudsman Practice: What is an Ombudsman to Do?
Working Between the Lines Implementing a Conflict Management System Within a Hospital: A Mediator Empowered by the System
---
---
Clare Fowler
Pro Tem Instructor
Professor Fowler teaches Managing Conflicts in Organzations and an undergraduate courses, Introduction to Conflict Resolution, for the CRES Program. Her academic interests include organizational leadership, dispute resolution, workplace disputes, mediation, training, spirituality and ADRganiza.
Clare mediates and trains, focusing on workplace disputes. She has taught conflict resolution in the Undergrad program and has worked for CRES as the career advisor and for the Pepperdine University Dispute Resolution Department. Clare currently serves as Managing Editor at Mediate.com and as Director of Caseload Manager. 
Clare received her Doctorate on designing dispute resolution systems for small businesses from Pepperdine University Graduate School of Education/Organizational Leadership and her Master's of Dispute Resolution from the Straus Institute for Dispute Resolution at the Pepperdine University School of Law.  Her dissertation was a phenomenological study of Workplace disputes. Her current book project is a guidebook for HR directors dealing with high conflict employees.
---