Class of 2020 throw the "O" during Orientation / University of Oregon Communications
The University of Oregon School of Law will launch its pre-recorded virtual commencement on Saturday, May 30. The reimagined 134th commencement ceremony, which was rescheduled due to coronavirus, will be available at 1:00 pm pacific time on the school's commencement page.
More than 130 Juris Doctorate and Master of Laws degrees are expected to be conferred. This ceremony will include traditional remarks by students and members of the Oregon Law community as well as a special video featuring the law school's JD and LLM graduates.
"Our graduates are completing their degrees in the most extraordinary way," said Marcilynn A. Burke, dean and Dave Frohnmayer Chair in Leadership and Law. "This commencement season is nothing like we imagined, and we are inspired by the Class of 2020's resilience and fortitude. We look forward to honoring their achievements and celebrating this milestone in their lives."
This year's keynote speaker is Peggy Nagae, founder of The Diversity Collaborative and former Assistant Dean for Academic Affairs at the law school. She is well-known for her work as the lead attorney on the case, Yasui v. United States. Minoru Yasui was a "double-duck" who received his undergraduate degree in 1937 and his law degree in 1939. Nagae successfully re-opened Yasui's Supreme Court case about him violating the curfew imposed upon Japanese Americans during World War II. The case challenged the constitutionality of such government actions upon private citizens without due process.
In 1996, Nagae was appointed by President Clinton to serve on the Civil Liberties Public Education Fund Board. The board distributed $3.5 million to help educate individuals and organizations about the wartime incarceration of individuals of Japanese descent.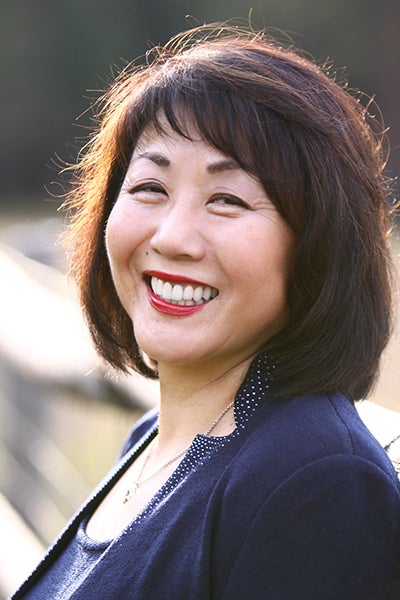 Nagae went on to co-found the Minoru Yasui Tribute Committee and spearheaded a successful nomination for a Presidential Medal of Freedom, awarded posthumously to Yasui in 2015 by President Barack Obama. She also helped lead a community effort with the ACLU of Oregon to create a permanent Minoru Yasui Day (March 28) in Oregon.
In 2017, Nagae was a recipient of the Oregon Law Minoru Yasui Justice Award. The award honors an Oregon Law graduate, faculty member, or friend of the law school whose commitment to advancing the cause of justice on behalf of underrepresented communities brings honor to the school.
Watch Nagae's tribute to Minoru Yasui: https://youtu.be/2Ixs-g66JuY
Today, Nagae is an independent consultant with extensive experience in change management, leadership development, executive coaching, diversity and inclusion, strategic planning, and marketing.
She earned her JD from the Northwestern School of Law at Lewis and Clark College, and a MA in Spiritual Psychology from the University of Santa Monica.
---
By School of Law Communications