Facilitating disputes, negotiations, deals, and group decision-making.
Conflict is a natural part of life—and individuals, organizations, and communities can only succeed if they have the skills to manage disagreements effectively.  
You will learn critical skills to resolve disputes through Oregon Law's nationally-ranked, award-winning Appropriate Dispute Resolution (ADR) Center. Hands-on experience also will help you facilitate negotiations, deals, and group decision-making. With a strong emphasis on identifying the most appropriate way to resolve a dispute—which sometimes may be litigation—ADR at Oregon Law teaches the breadth of resolution options available in light of the client's needs and circumstances. 
---
ADR Concentration
---
Alumni Highlight — Kouang Chan, JD '15/CRES
DIRECTOR AND STUDENT OMBUDSPERSON,
UNIVERSITY OF TEXAS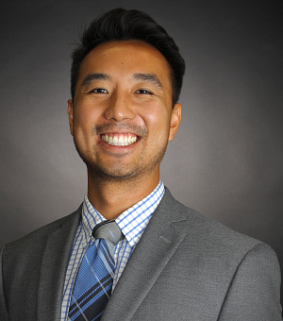 Kouang assists students in navigating university structure and policies at University of Texas at Austin. He provides systemic policy and procedure feedback to the office of the president and conducts campus workshops and presentations on negotiation, communication, and conflict management.
"The ADR/CRES concurrent degree offering provided an opportunity to explore other areas of the legal field I would never have imagined, such as consulting, facilitation, nonprofit,  community organizing—ultimately leading me to my current position."
---
Careers
Alternative dispute resolution seeks to empower lawyers and others to manage complex interactions inside and outside the traditional litigation setting. Negotiation, mediation, arbitration, and many other alternative approaches fall under the ADR umbrella.
Common ADR-related careers include:
Lawyer
Settlement Judge
Arbitrator
Mediator
Ombudsperson
Human Resources Professional
---
Academics
Sample of ADR Coursework
FIRST YEAR (1L) (Assigned)
Torts
Contracts
Civil Procedure
Constitutional Law I
Criminal Law
Property
SECOND YEAR (2L)
Required and recommended bar prep courses
Constitutional Law II
Business Associations
Evidence
Mediation
Alternative Dispute Resolution Survey
Arbitration
Environmental Conflict Resolution
THIRD YEAR (3L)
Required and recommended bar prep courses
Commercial Law
Legal Profession
Federal Judicial Settlements
Negotiation
Race, Gender, Bias, and the Law
The Palestinian/Israeli Conflict
Dispute Systems Design
---
Concurrent Degree Options
---
ADR Projects
ADR Center
ABA ADR Directory
Oregon Office for Community Dispute Resolution
1L Fellowship: ADR
Environmental Conflict Resolution Fellowship (co-sponsored by the ENR Center)
ECR Stipend
---
Practical Experience
Type of available practical experiences
FIRST YEAR (1L)
Legal Research and Writing
SECOND YEAR (2L)
Interviewing and Counseling
Nonprofit Clinic
ADR Field Placement
THIRD YEAR (3L)
Litigation Practice and Procedure
Probate Mediation Clinic
Trial Practice
---
Professional Development
At Oregon Law, we take your future seriously. As a law student, you will take a required professional development seminar your first year.
You will also receive individualized, tailored professional development coaching from a professional who will guide you to make strong career choices throughout your time at Oregon Law.
FIRST YEAR (1L)
Professional Development Seminar
Explore ADR practice areas
Meet with career counselor
Join UO Law Linkedln group
Apply for summer field placements
SECOND YEAR (2L)
Narrow career exploration to specific employers/locations
Seek out networking opportunities
ADR summer field placements
THIRD YEAR (3L)
Apply for jobs and post-JD opportunities
---
Extracurriculars
FIRST YEAR (1L)
Participate in Basic Mediation Training
Participate in Public Police Collaborative Governance Facilitation Training
Join ADR Student Group
SECOND YEAR (2L)
Participate in workshops, symposia, conferences, and prominent guest visits
Participate in Moot Court negotiation competition
Participate in Probate Mediation Training
Participate in the Plea Bargaining Workshop
THIRD YEAR (3L)
Join the ADR section of the Oregon State Bar as student member
---
Faculty Highlight — Jen Reynolds
ASSOCIATE PROFESSOR
JD CUM LAUDE, HARVARD LAW SCHOOL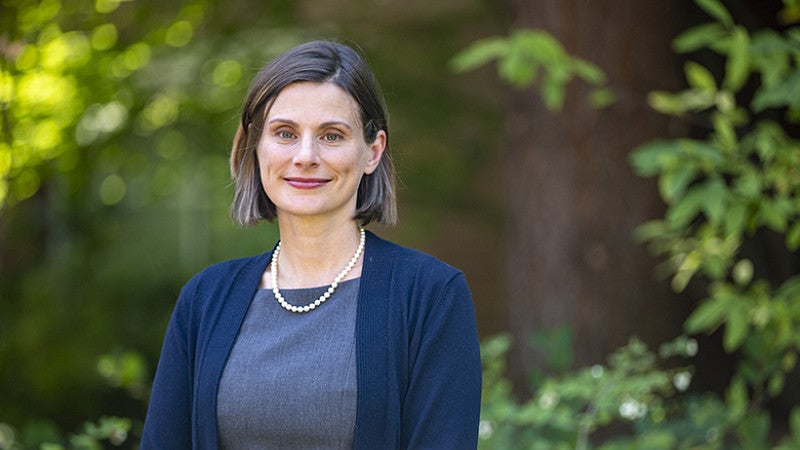 Professor Reynolds teaches civil procedure, conflict of laws, negotiation, and mediation. Her research interests include dispute systems design, problem-solving in multiparty scenarios, plea bargaining and specialty courts, and cultural influences and implications of alternative processes.
She is an award-winning teacher who serves as the Faculty Director of the Oregon ADR Center and has had leadership roles in the ABA Dispute Resolution Section and the ADR Section of the Association of American Law Schools.