Join a top-ranked program that has been one of the nation's most respected resources for more than 50 years.
The Environmental and Natural Resources Law (ENR) Center pioneered the earliest academic curriculum in public interest environmental law. Our experienced faculty are some of the nation's leading scholars in the field, teaching the regulatory mechanisms of environmental law, exposing students to emerging problem-solving tools in cutting-edge courses, and providing practical training, skills-based courses.
---
ENR Concentrations
---
Alumni Highlight — Kathryn Carey, JD '16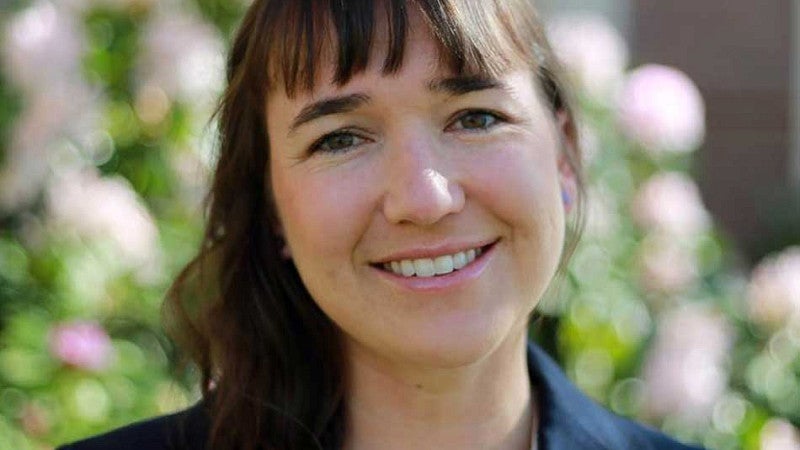 Katie is an attorney-advisor for the US Department of the Interior, the agency that manages the country's natural resources. Administrative Law and Environmental Law courses provided a foundation for understanding the substantive issues that she digs into on a daily basis. Externships and courses on state and federal government opened her eyes to a wide variety of approaches to addressing natural resource issues.
What made the Oregon Law community special?
"Faculty members are devoted to student success. Not only do they care about our professional development, but they have a sincere interest in student happiness and well-being. Likewise, students are always willing to lend each other a helping hand."
Her Advice?
"Be willing to ask for help and utilize your network. I frequently took advantage of professors' office hours. In doing so, I developed relationships with all of my professors."
---
Careers
As an environmental lawyer, you may represent clients in legal issues such as green business, water law, climate change, food resiliency, international environmental law, and land use law. You may work within government, nonprofit, tribal or private entities, at the regional, national, or international level.
Common careers for environmental lawyers:
Litigator
Transactional Attorney
Sustainability Manager
Legislative Aide
Policy Advisor
Conservation Director
Public Utilities Specialist
Nonprofit Director
Environmental Advocate
---
Academics
Sample of Environmental Law Coursework
FIRST YEAR (1L) (Assigned courses)
Torts
Contracts
Civil Procedure
Constitutional Law I
Criminal Law
Property
SECOND YEAR (2L)
Administrative Law
Constitutional Law II
Environmental Law
International Environmental Law
Legal Profession
Natural Resources Law
Evidence
THIRD YEAR (3L)
Energy and the Law
Water Resources Law
Business Associations
Land Use Law
Local Government Law
Nonprofit Organizations
Climate Change Law and Policy
ADDITIONAL COURSES
Environmental Conflict Resolution
Food, Farming, and Sustainability
Human Rights and Environment
Indian Law
Local Government Law
Nonprofit Organizations
Ocean and Coastal Law
Tribal Courts and Tribal Law
---
Concurrent Degree Options
---
Interdisciplinary Research Projects
Conservation Trust
Energy Law and Policy
Food Resiliency
Global Environmental Democracy
Native Environmental Sovereignty
Oceans, Coasts, and Watersheds
Sustainable Land Use
---
Practical Experience
Type of available practical experiences
FIRST YEAR (1L)
Legal Research and Writing
SECOND AND THIRD YEAR OPTIONS
Advanced Environmental Law Clinic
Environmental Law Clinic
Environmental Law Externship
Mediation Clinic
Moot Court
Journal of Environmental Law and Litigation
Examples of Recent Field Placements
Environmental Law Alliance Worldwide
U.S. Department of the Interior
U.S. Environmental Protection Agency
U.S. Department of Justice
Wild Earth Guardian
---
Professional Development
At Oregon Law, we take your future seriously. As a law student, you will take a required professional development seminar your first year.
You will also receive individualized, tailored professional development coaching from a professional who will guide you to make strong career choices throughout your time at Oregon Law.
FIRST YEAR (1L)
Professional Development Seminar
Explore ENR practice areas
Meet with career counselor
Meet with ENR director
Join UO Law Linkedln group
Summer Experience—Examples: U.S. Department of Justice Summer Clerkship; Department of Fish & Game; Vestas-American Wind Technology; Oregon Clean Water Action Project; McKenzie River Trust; Trustees for Alaska; Crag Law
SECOND AND THIRD YEAR OPTIONS
Narrow career exploration to specific employers/locations
Seek out networking opportunities
ENR summer employment
Summer Experience—Examples: EPA Summer Honors Clerk; Our Children's Trust; CEQ; Lawyers for Clean Water, ELAW; BPA
Apply for jobs and post-JD opportunities
---
Extracurriculars
Land, Air, Water (LAW)
Native American Law Student Association
Public Interest Public Service student group
Green Business Initiative Student Association
Oregon Law Students Public Interest Fund (OLSPIF)
Plan & attend the Public Interest Environmental Law Conference (PIELC)
Good Food Group
Plan and attend JELL Symposium
Become a PIELC Co-Director
Become a student group Co-Director
---
Annual Events
Green Business Initiative Symposium
Journal of Environmental Law and Litigation Symposium
Public Interest Environmental Law Conference
Rennard Strickland Lecture
---
Faculty Highlight — Greg Dotson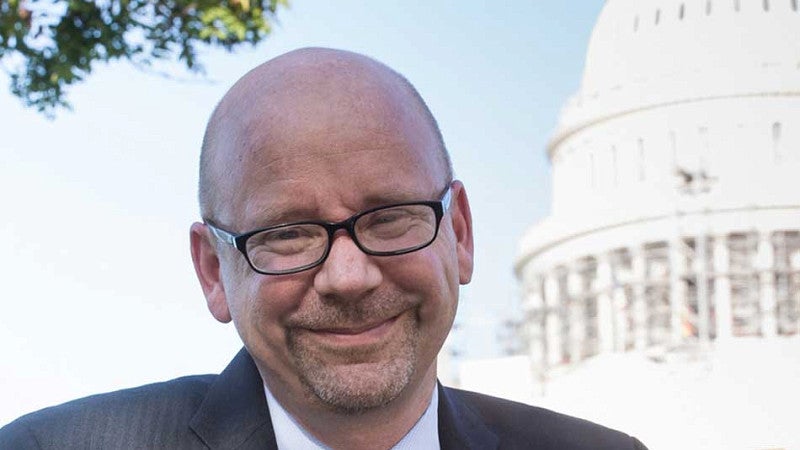 Prior to joining the faculty in January 2017, Dotson was the vice president for energy policy at the Center for American Progress, a multidisciplinary think tank in Washington, DC.
In that role, Dotson oversaw the international and domestic energy policy work of the center, frequently testifying on energy and environmental policy matters before the US House of Representatives, the US Senate, and the Environmental Protection Agency.
In his Environmental Policy Workshop, Dotson plunges law students into the heart of environmental policymaking. "We give them the opportunity to work with people and entities wrestling with real energy and environmental policy questions," he says.